I know you're probably getting bored with posts about painting household items, well too bad because I'm on a painting streak with no end in sight! So here goes another before-and-after treat from yours truly. 😉
I picked this frame up  a few months ago in my father's schwanky neighborhood. It was leaned up against somebody's garbage can, just waiting for me. Sure, the dull pastel drawing of pears was far from my cup of tea, but the large frame itself was nice and neutral. The mat showed a bit of water damage, but that didn't bother me. However, I am not a fan of double mats, especially when they're different colors.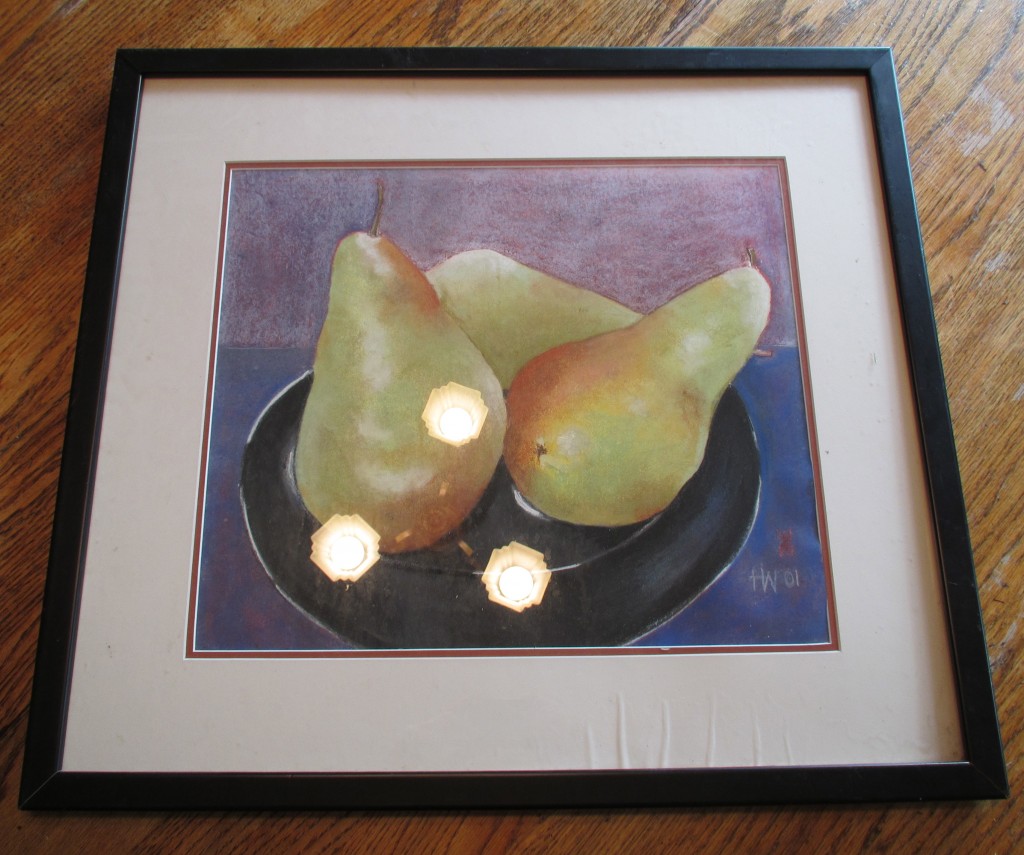 So I took a can of white spray paint and gave the mat a new life. Now, both mats are the same color and the water damaged part is slightly less noticeable.
And the best part is that I can finally frame a drawing that my son drew of Henry and Mudge when he was a kindergartener. It is so sweet and joyful, and if you look carefully, there's a pile of poop under the dog. Exactly like my son . . . sweet and joyful, with a devious sense of humor. (This is an example of extreme procrastination, as this son is now 17 years old. Ha!)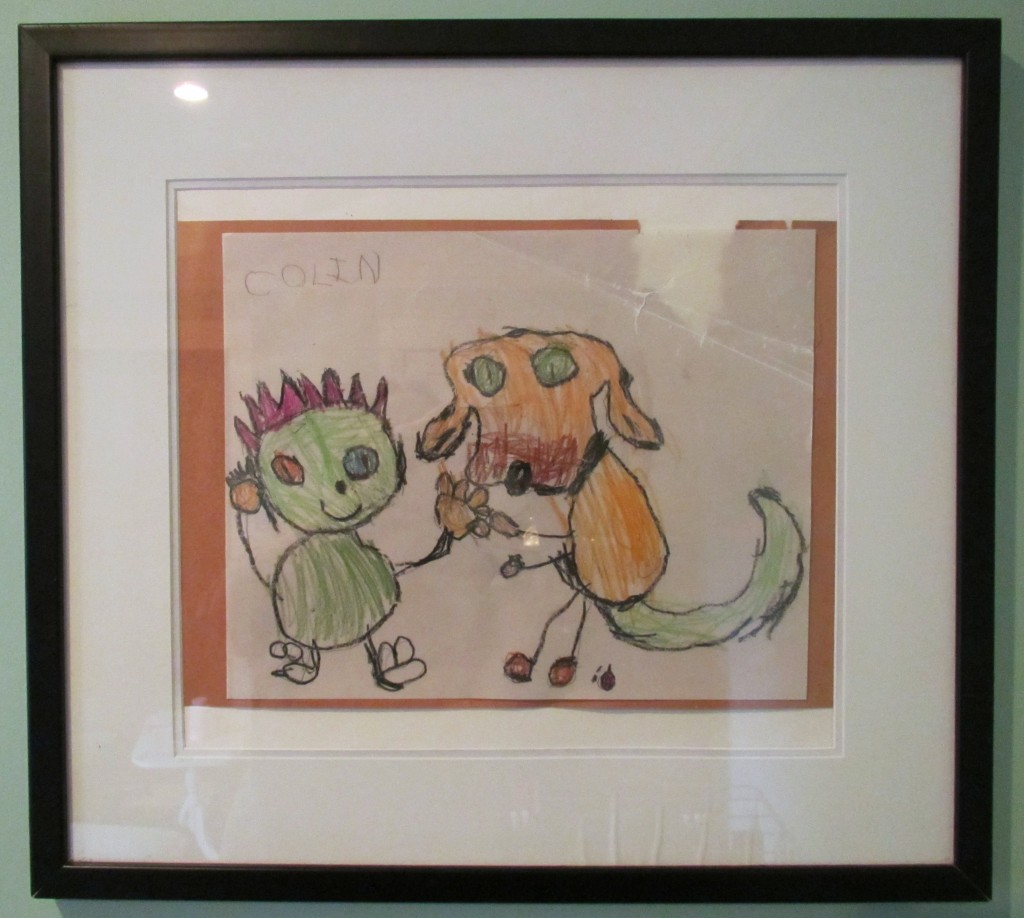 My second example of frame-paintin'-madness is a bit more timely, as I've only owned this thrift store Elizabeth Harris print for a few weeks. Remember the hideous 1980's frame job?
Triple mat? Check.
Brass accents? Check.
Super shiny frame also with brass accent? Check.
Shudder.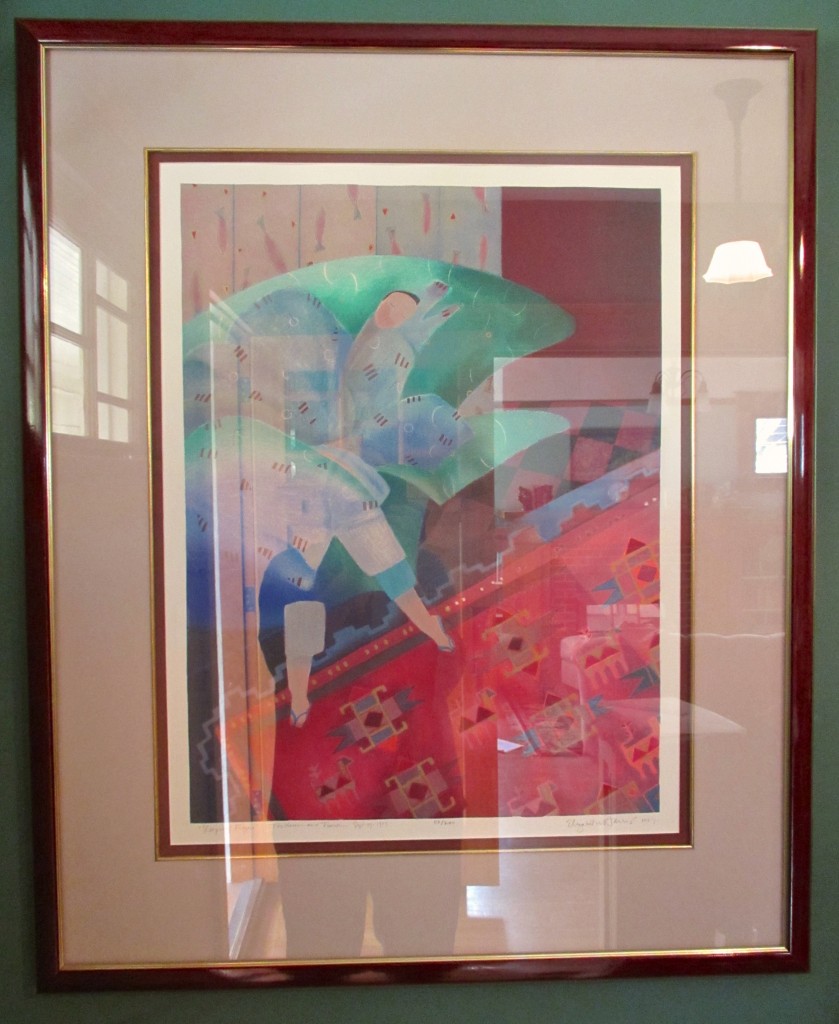 Enter cans of black and white spray paint, and this stuck-in-the 1980's frame is welcomed into the new millennium.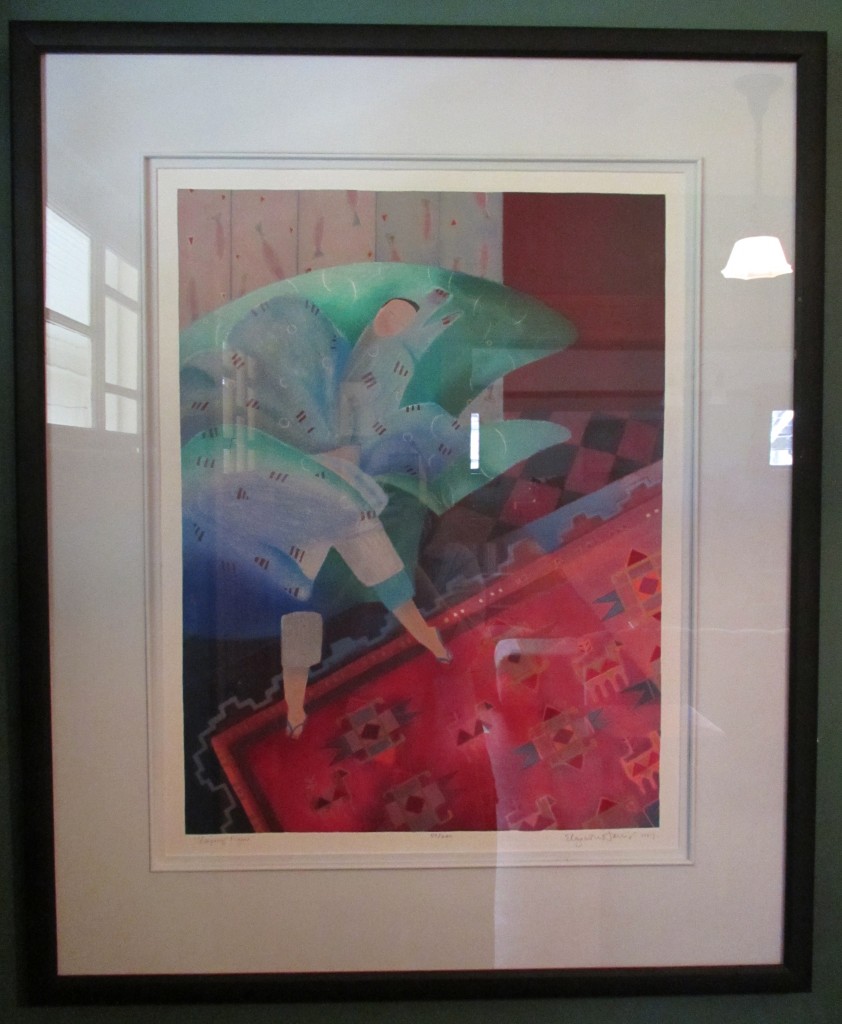 The updated frame now matches my other Elizabeth Harris poster, which as you may remember was framed from the bounty of yet another free-pile.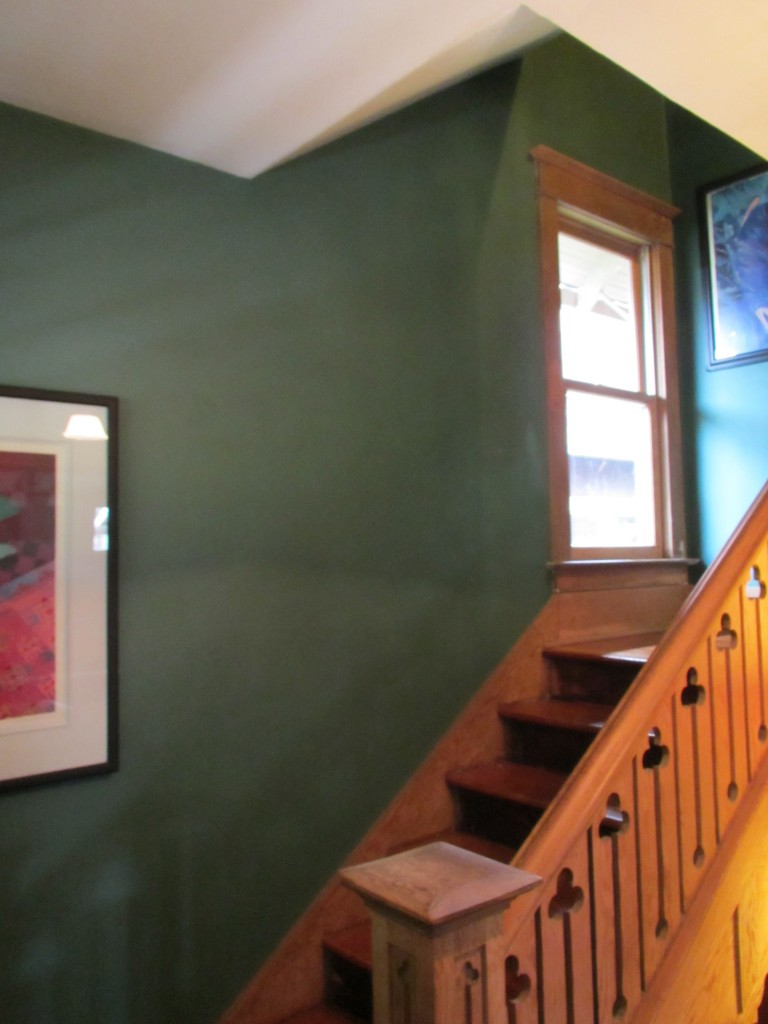 Having a next-to-nothing budget for decorating is never a limitation, but rather a creative challenge. And in my my opinion the result is almost always better.
Katy Wolk-Stanley
"Use it up, wear it out, make it do or do without."
Click HERE to follow The Non-Consumer Advocate on Twitter.
Click HERE to join The Non-Consumer Advocate Facebook group.
Click HERE to follow The Non-Consumer Advocate on Pinterest.