So I was out running errands yesterday, when a pile of construction debris caught my eye. And in that pile was a broken up wrought iron arbor.
So yes, I swerved the mini-van over to take a closer look.
But what could I do with a broken arbor? There's not really a logical spot in the backyard to set one up, and the front yard would look goofy with an arbor. I idled the car for a minute, (sorry, but it was cold out) waiting for inspiration to hit, (I have a firm rule about not bringing big hunks of junk home without a plan in place.) But then it hit me. I could use the panels as landscaping lattice and grow climbing plants on them! True, they were connected in an L-configuartion, but a screwdriver would easily separate them.
So into the mini-van they went!
Here's a photo of the arbor panels, awaiting their separation: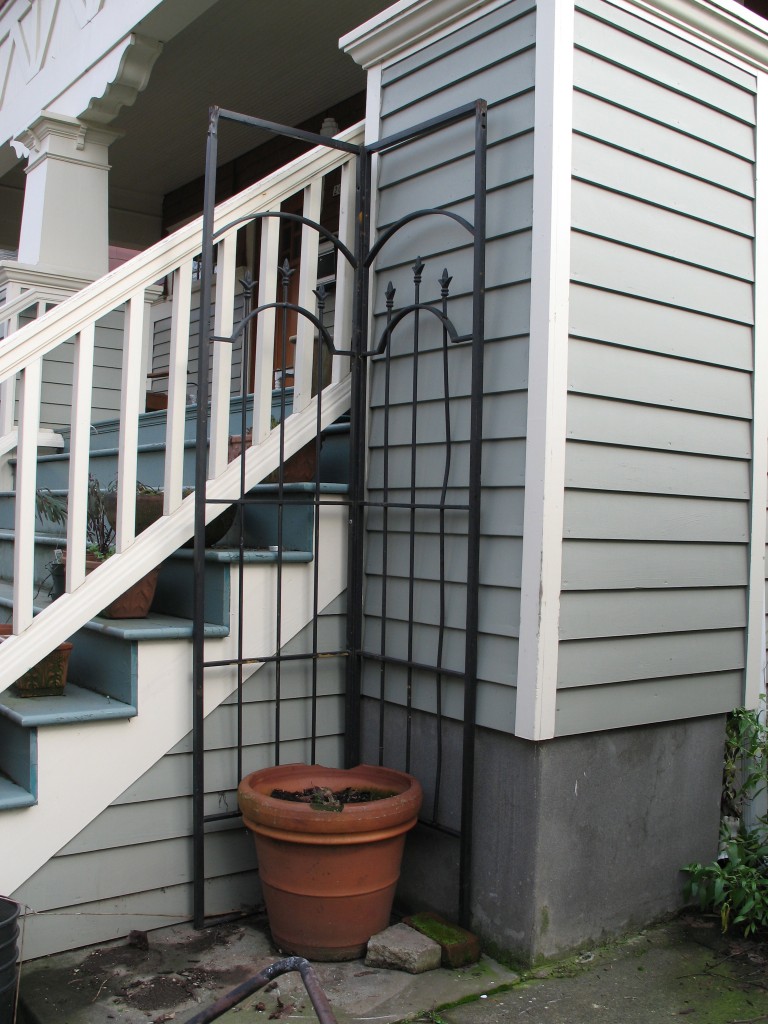 And here's a detail shot of the panels: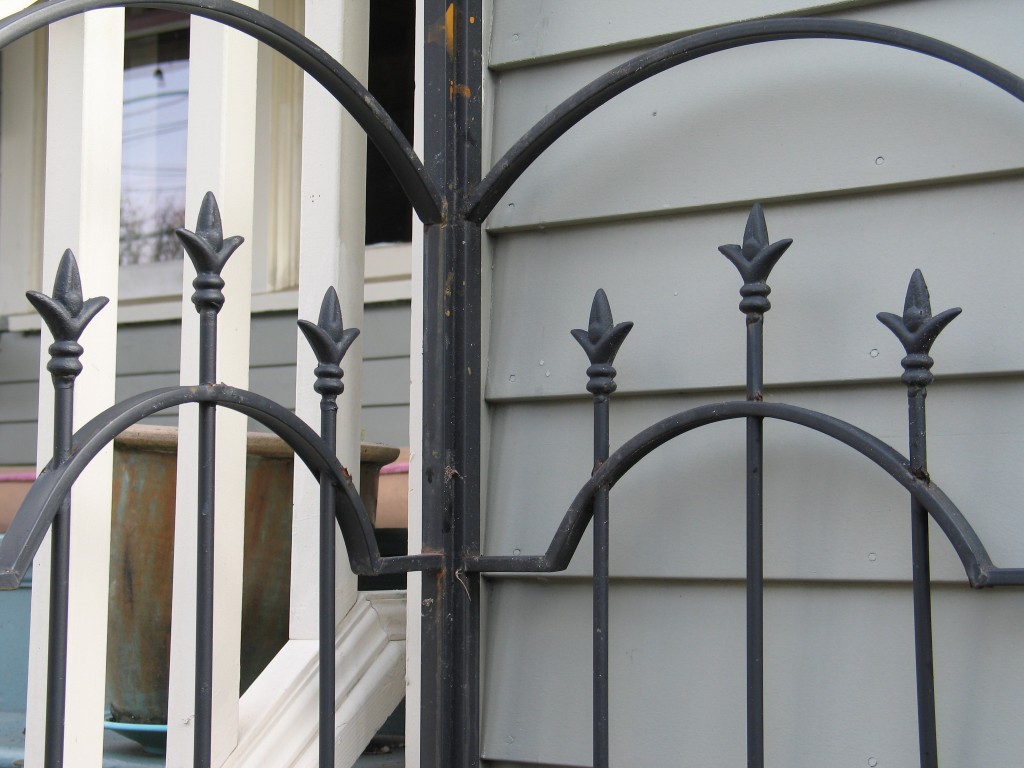 Won't it look cool?
Winter time is normally not a primo time for garbage picking, but every now and then you hit pay dirt! (Or pay rust as the case may be.)
If you enjoyed my Fabulous Frugal Find,  please enjoy these previous posts:
If you have a Fabulous Frugal Find to submit, please send it to me at nonconsumer@comcast.net. Please include your story, as well as a good photo, preferably with you in it!
Katy Wolk-Stanley
"Use it up, wear it out, maker it do or do without"
Click HERE to follow The Non-Consumer Advocate on Twitter.
Click HERE to join The Non-Consumer Advocate Facebook group.