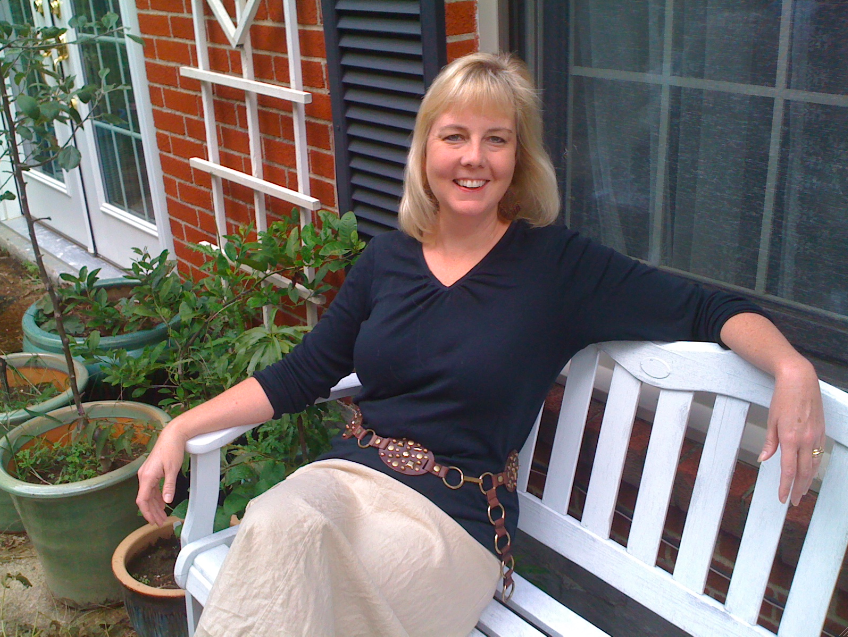 It's time again for Fabulous Frugal Finds, (F.F.F.) where readers send in their rather fantastic secondhand finds to share with The Non-Consumer Advocate community.
Today's rather fabulous find comes from Jennifer Lorenzetti of Fast, Cheap and Good, whose backyard bench went from neighbor's broken discard to Martha-esque perfection:
The only thing I regretted about the addition of the Key West sunroom was that one of the new walls eliminated the little stoop that I used to sit on to do little garden tasks, like snapping beans, braiding garlic, or stripping the flowers off dried lavender.  It was a sunny, sheltered little spot that I really enjoyed.
Lucky for me, our suburban neighborhood seems to be really good about sitting useful but unwanted things out to the curb.  We've salvaged a large footed planter bed that way, and we just got rid of an unwanted patio chair by sitting it out by the curb.  Everyone seems to drive by the freebie item for a couple of days until it is clear that it is up for grabs, and then someone claims it.

Last year, after the sunroom was installed, I expressed the need for a bench on which to sit and snap my beans.  Lo and behold, the next week a neighbor set out an old rocker bench, on which the bottom rocker was broken.  After we drove by it for a couple of days, we picked it up.

Mr. FC&G removed the bottom rocker, and then the weather turned cold.  The icy winter did a nice job of removing any remaining stain on the bench, and I had plans to paint it in March or April.  But we did not have two days of good weather back to back for over two months, and then my schedule got busy as well.

Finally, I manage to get four cans of spray paint (two of which we bought with a gift card) and I gave the bench a couple of good coats and moved it by a sunny wall just outside the sunroom.  For a total expenditure of $8.50 in paint, I now have a lovely little bench to sit on while I snap my beans.

The Analysis

Fast:  The project did take a little time for removal of the broken parts and painting, but it was all a pleasant task.

Cheap:  A total investment of $17 in spray paint, for which we only were out of pocket for $8.50.  I could have purchased cheaper paint, but I did want the kind and coverage that came in the spray cans.

Good: This is now one of my favorite outdoor spots, and certainly adds a bit of charm to the container garden area.
Thank you very much to Jennifer for sharing her F.F.F. If you want to submit your stuff, please e-mail the story including a good quality photo of yourself posing with your find to nonconsumer@comcast.net.
And please enjoy these previous Fabulous Frugal Find posts:
Katy Wolk-Stanley
"Use it up, wear it out, make it do or do without"
Click HERE to follow The Non-Consumer Advocate on Twitter.
Click HERE to join The Non-Consumer Advocate Facebook group.