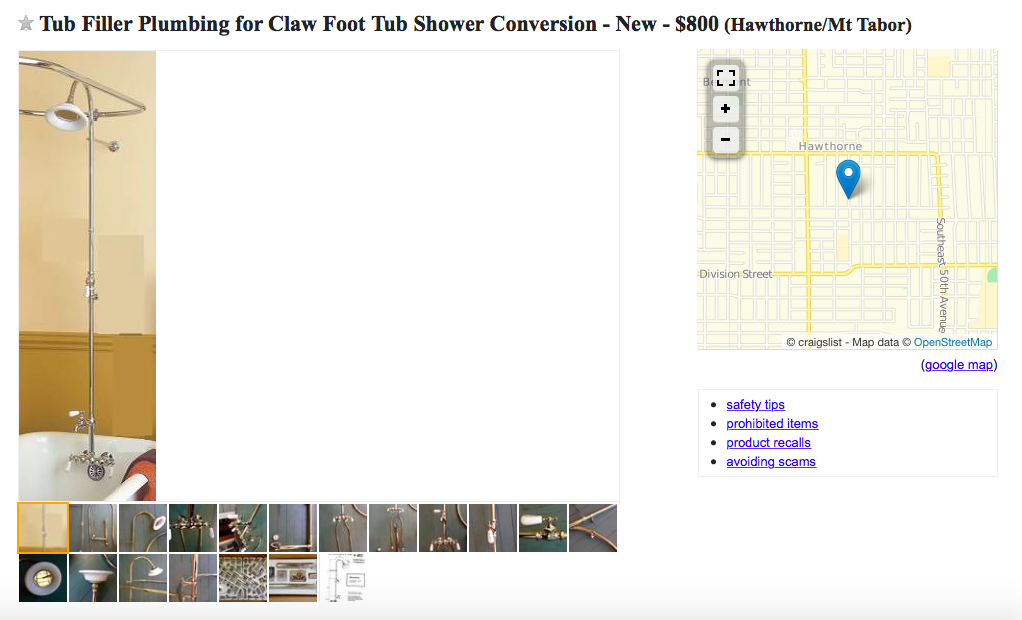 I worked both Saturday and Sunday, so I'm starting my weekend today. I helped some amazing women welcome babies into their families, and of course I brought leftovers to eat during my lunch breaks.
My son is home sick from school, so I put the last of some cooked chicken thighs into the crockpot for a chicken soup supper. (Sick? Give 'em some chicken soup!) I'm feeling a bit draggy and suspect I'm in the honeymoon stage before I succumb to virusland myself. #netipot #itaintpretty #inhalertime
My husband texted as I left work asking me to pick up bananas and milk. I stopped at Safeway and was able to use a $10 gift card that my husband was given as a thank you for working an overtime shift. I added a pound of margarine, as I want to bake up a double batch of ginger snaps to mail off to my son. (We normally only buy butter, but this particular recipe simply doesn't work unless margarine is used.) I still have $3.03 left on the card.
I'm arranging for someone to come by to see a clawfoot tub/shower conversion kit that I listed on Craiglist. We overspent on it ten years ago, but are happy resigned to get whatever we can from it at this point. This is a true lesson in sunk cost fallacy. (Essentially it's throwing good money after bad, or holding onto something simply because you spent too much money on it.) The guilt with this purchase makes me want to bury my head under the covers, but putting it into the hands of someone who will actually use it should help me to let go of this financial mistake.
I didn't buy a Lear Jet.
Now your turn. What frugal things have you been up to?
Katy Wolk-Stanley
"Use it up, wear it out, make it do or do without."
Click HERE to follow The Non-Consumer Advocate on Twitter.
Click HERE to follow The Non-Consumer Advocate on Instagram.
Click HERE to join The Non-Consumer Advocate Facebook group.
Click HERE to follow The Non-Consumer Advocate on Pinterest.