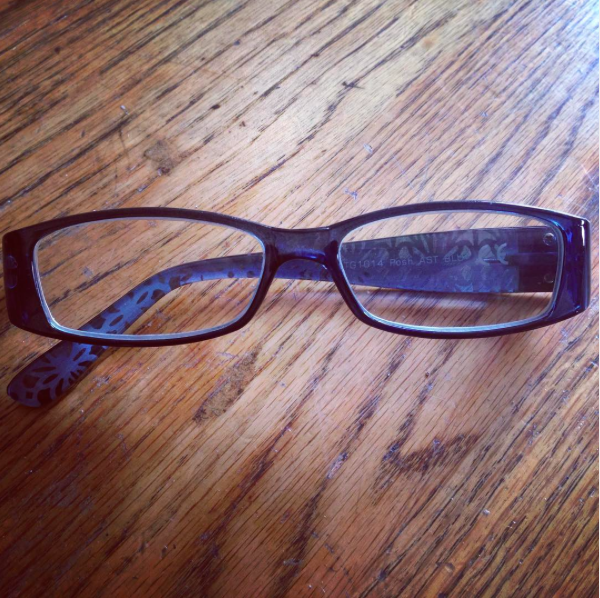 Last week was EMS Week, (emergency medical services) so my husband's employer provided a number of treats including meals. My husband is a supervisor, so he spent all day Friday serving up an on-site barbecue for his employees. This included burgers, sausages, sides and freshly made Thai noodles. (The other supervisor's wife is from Thailand.) My son and I drove over that evening for a delicious free meal, which was such a gift. My husband cleaned up at the end of the day and brought home an enormous amount of leftovers, which included fruit, vegetables, sheets of rice noodles and pre-chopped garlic. But the best part is that my husband was taught how to make the Thai noodle dish, which will increase the meals that he makes from two to three!
I worked at the hospital on Saturday and brought leftover Chinese food from my son's birthday,  (courtesy of my mother and step father.) I came home that evening to leftover Thai noodles and a perfectly crunchy apple. Of course I drank the free crappy coffee while at work. This may seem like a dull repeat, but almost all of my co-workers purchase daily coffees from the on site café. Yo, people. Free coffee!
I found a pair of reading glasses at my mother's house that were missing the right arm. The prescription is perfect for me, so my mom told me to take them. I love to read in bed and already have a pair of glasses missing the left arm, so I now have a complete set. This may sound unbelievably goofy, but a missing arm is perfect for when I want to turn to the side without the glasses digging into the side of my head. Why yes, I am a cheap date!
I went nowhere yesterday, which is pretty much the most frugal activity on earth.
I made sure that my older son signed the paperwork for next year's college housing. He'll be in the dorms again, and they had incentives for students who sign up early. He now avoids a 5% increase in his meal plan, plus will receive $200 in credit to spend on campus.
Now your turn. What frugal things have you been up to?
Katy Wolk-Stanley