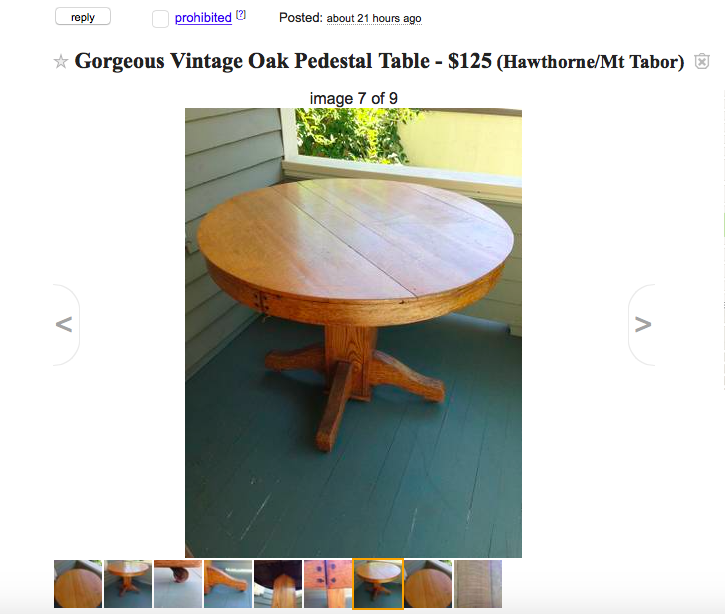 I cleaned one of my mother's guest cottages last night and brought home two bags of their leftover food. This included eggs, potatoes, broccoli, beer, milk, almond milk, tequila, lemons, deli meat and cream cheese.
I finally listed my thrifted Sasha doll on eBay, as well as my recently purchased antique oak table on Craigslist. The eBay listing doesn't start until tonight, although the Craigslist one was immediate. No interest so far, but it only takes one interested buyer. I've found that it often takes a week or so to sell things through Craigslist, so it's an opportunity to practice being patient.
I was able to use my clotheslines yesterday, even though I didn't get the laundry on the line until 2 P.M. It's good to be windy!
I work three days this week, which is an extremely rare occurrence for me. Sadly, the shifts are all back to back, which I already know is going to kill me. (I'm a labor and delivery nurse, which can be a very physical job.) However, I'll get a super amazingly terrific great paycheck, especially since the 4th will be time-and-a-half, so I'm trying to focus on that.
I didn't buy a Lear Jet.
Now your turn. What frugal things have you been up to?
Katy Wolk-Stanley