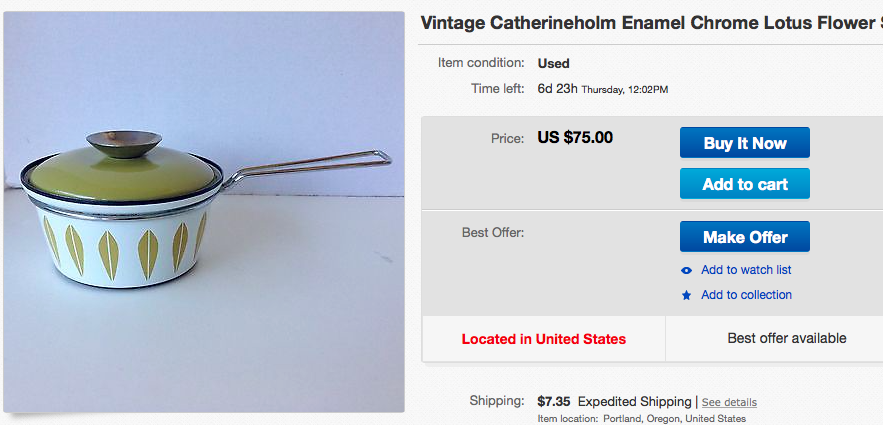 I sold two items that I'd gleaned from garage sale leftover piles. (A cloth diapering kit for $15 and a glider rocking chair for $50.)
I listed a garage sale leftover pair of figure skates on Craigslist, as well as a Goodwill saucepan on eBay.
I helped my mother finish cleaning one of her guest cottages.
I had nine people at my dinner table last night, which increased to twelve for dessert. My sister and I made a huge pot of chili using black beans cooked in the slow cooker. We then put bowls of fun toppings out for people to customize their meal. The day was pretty hot, so I put my crock pot on the front porch in order to avoid heating up the house. (Today I'm cooking garbanzo beans on the front porch, which is probably starting to confuse my mail carrier.)
I picked up a prescription at Walgreen's last night and remembered to use my HSA Visa card. Because I used the drive through, there was zero temptation to pick up any impulse items.
Now your turn. What frugal things have you been up to?
Katy Wolk-Stanley