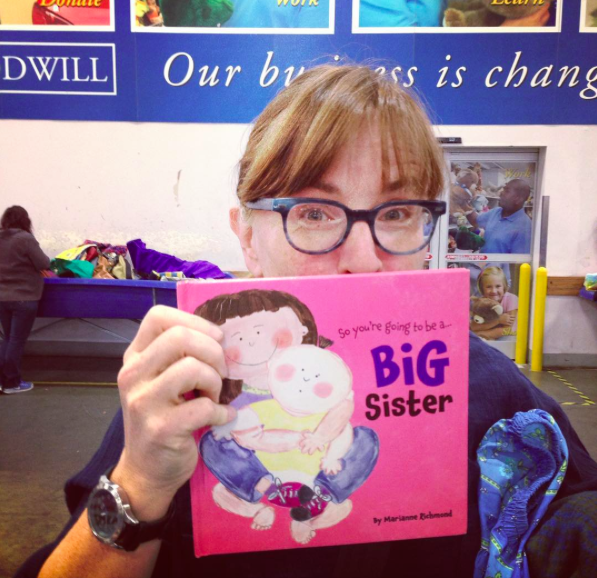 My refrigerator had developed an impressive echo, so I stopped at The Grocery Outlet this morning, where I purchased four huge bags of groceries for a little over $50.
My husband and I finally sat down this afternoon to plan out our September budget. It's another five paycheck month for the two of us, so it was an enjoyable job.
I stopped at the library to return books my sister had checked out during her visit. I was able to score the newest Anne Tyler book from the Lucky Day section.
I cooked a batch of white bean soup, which I spiced up with a leftover tube of soy chorizo from my sister's visit. Very yummy and super frugal!
My mother, sister and I stopped into the pay-by-the-pound Goodwill Outlet on my sister's last full day in Portland. For the low, low price of only $16.40 the three of us bought:
One chair back cushion.
One twin contour sheet.
Two glass storage containers.
One pair of Ralph Lauren shorts.
One Pyrex lid.
One Ikea store tub.
One Crystal candle holder.
One mini-blinder cleaner.
One vintage canning funnel.
One pair of wool socks.
Silkscreening fabric.
One Talbots jacket.
One Forever 21 tunic top.
One pair of Hanna Andersson pajama bottoms.
One pair of H&M jeans.
One pair of "STS" blue jeans.
One T-shirt.
Vintage recipe cards.
One reproduction 1953 Queen's coronation saucer.
One box of plastic archival sleeves.
Did not buy the "So You're going to be a Big Sister" book.
Now your turn. What frugal things have you been up to?
Katy Wolk-Stanley