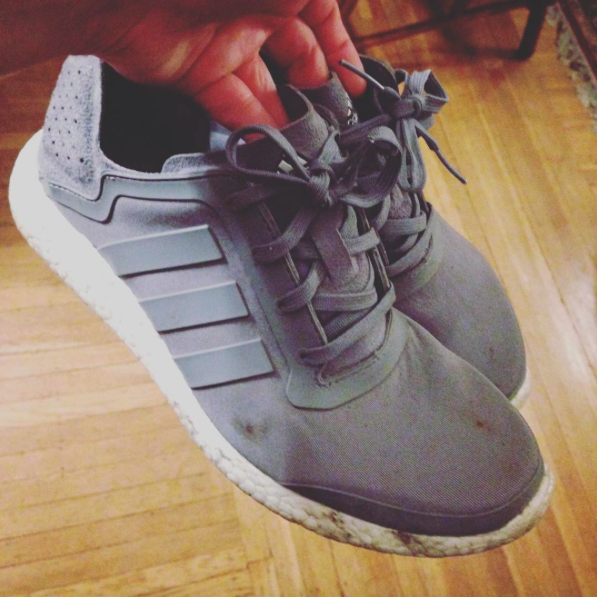 My younger son and I spent yesterday going from Goodwill to Goodwill (to Goodwill) in the name of holiday shopping. Until then, I'd only bought a single holiday gift so far this year so I was starting to get a little panicky. I found a couple of small $1.99 items for my mother, as well as a brand new $9.99 Martha Stewart flannel duvet cover for my son. My plan for this son's main gift was some proper winter bedding, so this was a score. The colors are navy blue and forest green, so it should be easy to find matching sheets. My son was with me, but I referred to the folded up duvet cover as "fabric," which caught 0.0% of his interest.
One of the Goodwills that we visited had a bin of brand new Target swim trunks priced at 4/99¢! My younger son's needed a new suit, so we pawed through the pile until we found a suitable pair in his size. The cashier was mystified that we were only buying a single suit and kept telling us that "they're four for a dollar, you need to get three more." I joked that we only needed a single pair and that "you can only wear one pair at a time."  24¢ swim trunks? Yes, please!
I worked a couple days in a row at the hospital last week on days that my husband was also working. I was really worried that weather conditions would make it so that I'd have to sleep overnight at work. I went ahead and prepped a number of meals ahead of time, so that the fridge would be full of grab-and-go food. Luckily, the worst of the weather had passed, but I really enjoyed five evenings of not having to cook, and my family really enjoyed the lasagna, beef stew, lentil soup and seafood pasta.
My son bought himself a $4.99 pair of grubby Pure Boost Adidas that needed nothing more than a quick scrub to get them looking good as new. Considering that these shoes sold for $130 new, it's not a bad investment.
I didn't buy a Lear Jet or a gold plated apartment in the sky.
Now your turn. What frugal things have you been up to?
Katy Wolk-Stanley