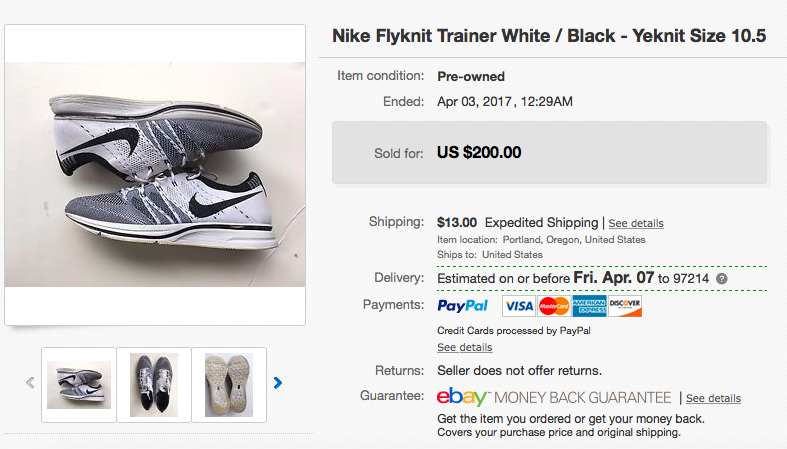 I called our cable company to find out the cost of our monthly bill for internet without the cable TV. (It's bundled, so it's confusing.) And . . . as long as I had them on the phone, I asked for and magically received free HBO. Yup, we're doing our taxes! #GameofThrones
I scrubbed up our old propane grill to ready it for an exciting new journey. My husband and I lugged home a freebie upgrade last week, so we're giving this one to a co-worker. It's a bit scrappy, but still functional. Better for it to stay in use.
My son made two eBay sales totaling $220, I'm so proud of him! Especially since the majority of that was a pair of $20 thrifted sneakers that sold for $180! The apple doesn't fall far from the tree with this one.
I was feeling super blah today, which I know is a combination of missing the kids and having to go back to work tomorrow. However, I was still able to fight my way through a monster to-do list. It was boring, but future Katy will be happy that today Katy accepted her adult status. (Being an adult sure involves returning a lot of e-mails and making insurance related phone calls.)
I didn't buy a Lear Jet or a vulgar gold-plated apartment in the sky.
Now your turn. What frugal things have you been up to?
Katy Wolk-Stanley