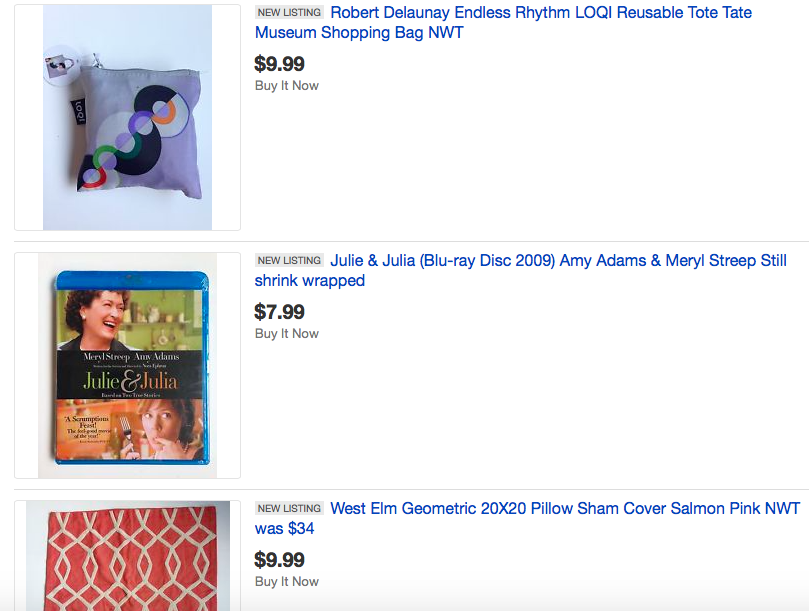 I finally sold my set of refurbished vintage shell chairs that I'd had up on Craigslist for weeks. Although I'd received multiple inquiries about them, it took awhile for someone to follow through. I also sold a violin case that I'd picked up at Goodwill and a Cuisinart lid on eBay that I'd pulled from an estate sale "free" box. All of this while working at the hospital both Saturday and Sunday.

I delivered two grocery bags full of wonderful infant clothes to a friend that's soon to welcome her first baby. Although everything was stuff that I picked up from a garage sale free box, it was all in excellent condition and delightfully gender neutral. I was able to snip a bouquet of hydrangeas from my backyard to gift to her as well. Although this time of year you'd have to hide from me to avoid being on the receiving end of a bouquet of hydrangeas. Seriously, I kind of over-planted hydrangeas back in the day.

I'd offered my eBay Cuisinart lid as "free shipping" for some mysterious reason. However, the buyer lived right here in Portland, so I drove the package over to his house and saved myself a couple of bucks. It was a neighborhood that I'd never been to before, and I enjoyed exploring in my own city. I then photographed and listed a big ol' pile of stuff on eBay, most of which I'd gotten for free.

I defrosted some pumpkin puree from last year's jack-o-lanterns for pumpkin bread. A number of my friends are having babies or going through family crises right now, so I thought I'd put together some baked goods. I'm going to try this recipe from my friend's blog.

I didn't buy a Lear Jet or a vulgar gold-plated partment in the sky.
Now your turn. What frugal things have you been up to?
Katy Wolk-Stanley
"Use it up, wear it out, make it do or do without."