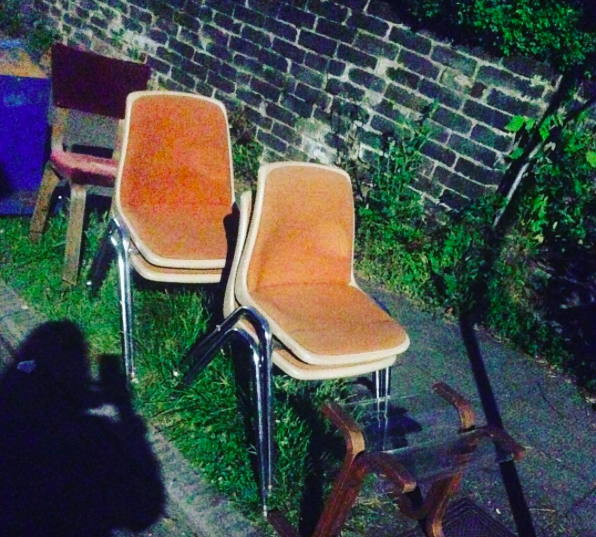 I recently took on a new project, because how could I resist the opportunity to bring home four matching shell chairs when the price was simply "will they fit into my Prius?"
Even though these stacking shell chairs aren't as desirable as a classic Eames chair, they are still groovy enough to be worth a few hours of my time. And since I own a Bissell rug shampooer complete with a handy-dandy upholstery attachment, I already owned everything I needed to bring them back to life. (By the way, I use the Dollar Tree knockoff Oxyclean in my shampooer, which works perfectly for just about everything. Just mix half a scoop with water for the cleaning solution tank.)
Can you tell which one had already received its beauty treatment? Notice how the foam cushion on the right sided chair had an indentation from being stacked. Those popped right out after being shampooed.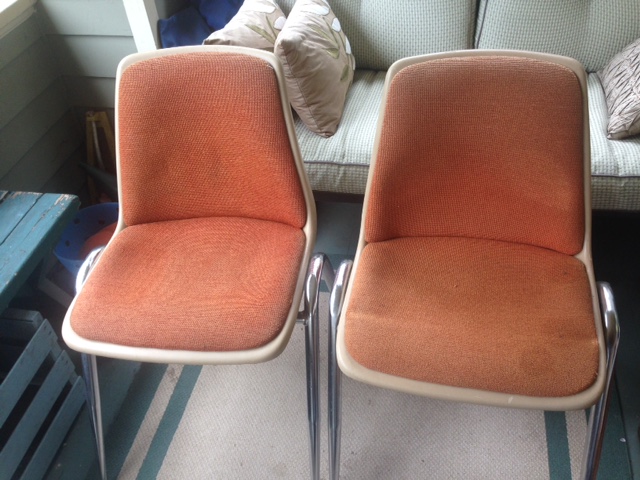 Even this indentation went away.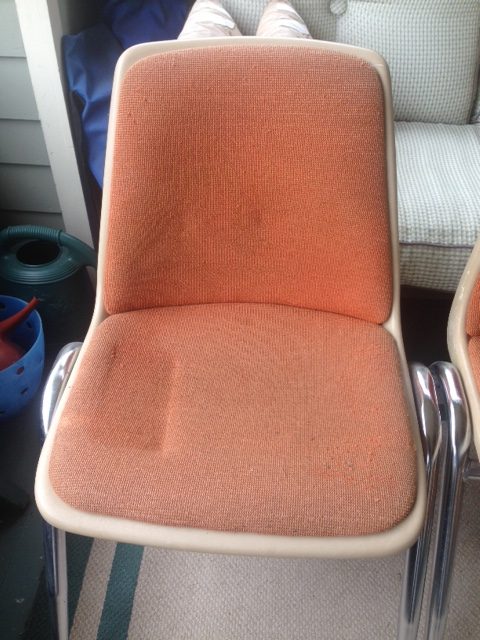 My secret tool for refurbishing upholstered furniture is a sweater shaver, which smooths out the fabric and removes any unwanted shagginess. Plus it's bizarrely satisfying to use.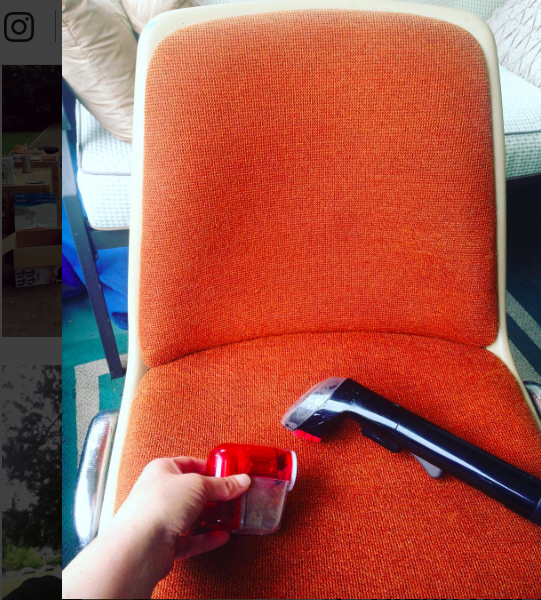 The last step was to scrub down the legs with Bar Keeper's Friend, which removed any superficial rust, and brought the chrome to a mirror finish.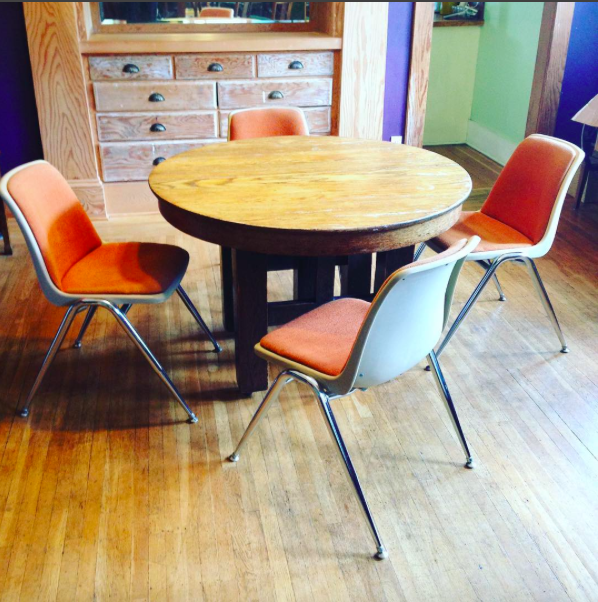 I have the chairs up for sale on Craigslist right now, but I'd also be happy to hold onto them as both my sons will need furniture for their off campus housing this fall.
In total I probably spent three hours on this project, which I consider to be well worth the effort. It's easy to garbage pick individual chairs, but finding four that match is the holy grail. I really enjoy the process of bringing things back to life. I feel that refurbishing grubby items not only keeps them out of the landfill, but also helps people avoid new purchases created from virgin materials. Plus, these chairs are at a quality level you're not going to find at Ikea.
Now, onto another project!
Katy Wolk-Stanley
"Use it up, wear it out, make it do or do without."