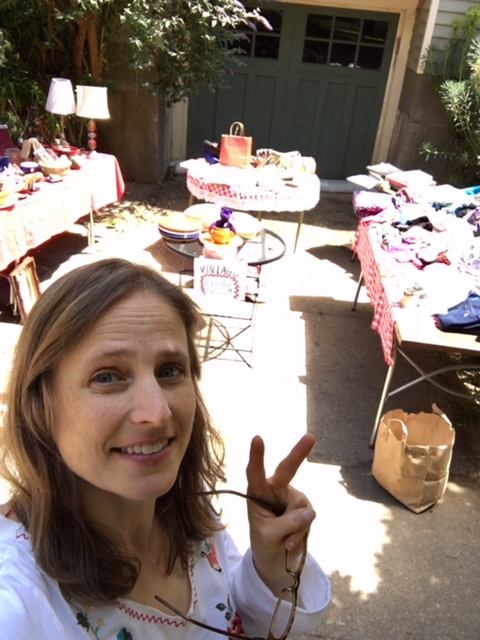 Our single day garage sale was a huge success, in terms of sales as well as crap that left my house never to return. (My secret tagline for this blog is "crap out of the house, money in.") And although I did sell two bikes for $40 and $45 apiece, most sales were between 50¢ and $2. In total I brought in $300 from stuff that had been serving no purpose other than to take up space in my house. And with the exception of five items, all unsold item got immediately loaded into my minivan and driven straight to Goodwill for donation.

Hopefully this round of decluttering will keep my home easy to manage and completely and effortlessly tidy. At all times. Because that's a realistic goal.

I work the next two days and have already prepped the food for my work lunches. Since I work 12-1/2 hour shifts, it can get expensive pretty quickly when buying food at the hospital. You know . . . because of breakfast, lunch and dinner.

I went to a friend's party last night and brought homemade scones with a fancy 99¢ jar of lemon curd that I'd picked up from The Grocery Outlet. Super yummy yet frugal as can be, as scones are nothing more than sweetened biscuits.

I brought in a DVD and X Box controller that I'd pulled from a university dumpster to the CD Game Exchange store in my neighborhood. They gave me $12.50 in store credit which my son used to buy himself a game that he'd been wanting.

I didn't buy a Lear Jet or a vulgar gold plated apartment in the sky.
Now your turn. What frugal things have you been up to?
Katy Wolk-Stanley    
"Use it up, wear it out, make it do or do without."