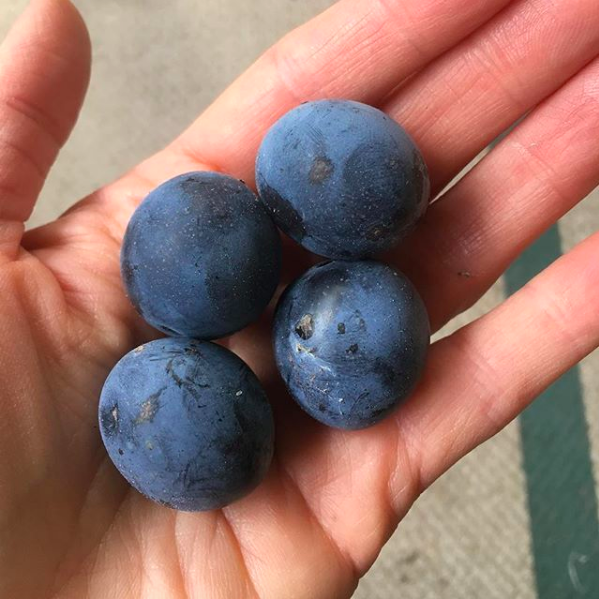 My husband had ankle surgery and I was able to thrift a new looking shower chair for him. (Plus we still have the Goodwill crutches leftover from his hip surgery.) Then when he got fitted for his "air boot," I got the tech to give us the sturdy plastic bag packaging, as I could tell it was the perfect size and shape to put around his leg for showering! (It's already shaped like a lower leg!) The medical bills are starting to invade the mailbox, but you know I'll do everything within my power to maintain control of expenses.

I know that many churches keep a stash of medical equipment available for loan, but we're not church goers. However, this would be worth pursuing for those who do attend.

My son and I were driving home from Costco last night and passed by what looked like a quality child's wooden chair next to someone's garbage. We took this as an opportunity to enjoy the evening air and walk through the neighborhood. Indeed the chair looked to be in excellent condition, so I encouraged my son to list it on Facebook Marketplace to earn a few extra bucks. (He's going back to college this week and didn't earn much money this summer.) I looked up the chair, which sells for $80, so I figure he should be able to get around $20 for it. People, this is free money!

I've been watching YouTube videos of guys who practice urban extreme frugal hacking, specifically Living Bobby, Simon Wilson and London Hacks. Although their twenty-something dude lives differ greatly from my own established female existence, there's still information to glean and food for thought. These three YouTubers live in New York City, Manchester and London, and since I've lived both in London and NYC, there's a certain familiarity. But even if I hadn't, there are still hacks to fit into my own routine.

What have I incorporated for far? Downloading restaurant chain apps that give you a freebie just for signing up. Yesterday my son and I drove through Krispy Kreme and enjoyed a free pumpkin spice donut, and I have a free Dairy Queen Flurry just waiting for me!

A lot of the hacks cross my ethical boundaries, (especial those from Simon Wilson, who's a fan of sneaking into luxury hotels to enjoy their buffet breakfasts) but I still find it fascinating.

My father's neighbor has a fruitful apple tree, yet isn't eating the apples, so my dad has been making pies and enjoying the bounty. (The neighbor told my father to take as many as he wanted.) My son and I stopped by the other day, and he asked me if I wanted any free apples. Umm . . . yes, please! I took enough to assemble a couple of apple crisps, and then stopped by again for more. Many of them require some creative carving to avoid the buggy/bruised bits, but that doesn't bother me in the slightest. And then while my son and I were walking last night I helped myself to handful of miniature yet delicious plums that littered a neighbor's sidewalk!

Although my discovery of free fruit was random, you can go to FallenFruit.org to locate your area's free fruit that's ripe for the gleaning.

I didn't buy a Lear Jet or a vulgar gold-plated apartment in the sky.
Now your turn. What frugal things have you been up to?
Katy Wolk-Stanley    
"Use it up, wear it out, make it do or do without."