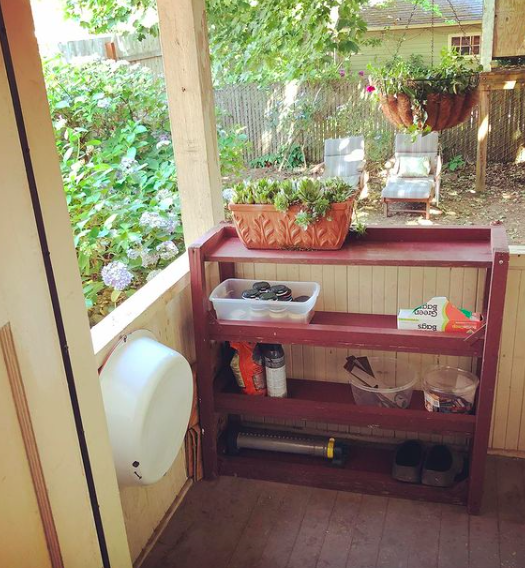 The Pacific Northwest experienced an unprecedented heat wave that knocked us Portlanders off our feet. For reference, Portland had never before recorded a temperature higher than 106F (41.1C) yet we rose up to 116F, (46.67C) after setting record highs three loooong days in a row! Keep in mind that the Pacific Northwest is normally known for cool summers, and June here is jokingly referred to as "Junuary" as the weather is normally drizzly and cold.

For reference, when my kids were little, we'd always wait until July 1st to buy a summer swim pass as it was too cold to swim before then anyway.

Because of this, most Pacific Northwesterners forgo air conditioning and just sweat out the one or two hot days per year. My natural inclination is to just run fans, but my husband sleeps hot and had slowly accumulated window AC unit for our kids' bedrooms, as well as a portable unit for our bedroom. These were lifesavers in our uninsulated 1914 home!

I went ahead and invited our family over to my mother's air conditioned house two evenings in a row, (I picked up Popeye's chicken the first night.) We rarely eat at my mom's, as my house is better set up for entertaining, but there was nothing "normal" about these conditions.

Intellectually I know that global warming is changing the world we all live in, but this was still a rude awakening for me as we Oregonians rarely experience dramatic weather. I fear my next electric bill, and frankly, for the future of our planet!

I curb picked a wonky handmade wooden shelf that was the perfect catalyst for decluttering and rearranging my narrow back porch. Measuring at a mere 43 inches wide, some might call my porch a hallway rather than an actual porch.

The weathered shelf was unusually shallow, which makes it a perfect storage solution for the random bits and bobs that accumulate on the porch. I finally have a logical spot to neatly store items such as gardening supplies, plastic clogs, batteries for recycling, etc, etc.

No one is ever going to send a photo of my back porch to HGTV, but it's no longer an eye sore — and for the price of zero-point-zero dollars, I call that a win!

Click HERE for more photos of the back porch.

I sold just a few items, including:

• A $3.99 video game that sold for $24.

• A 99¢ mug that sold for $25.

• A $4.99 Florence Knoll chair that sold for $40.

My neighbor borrowed a stick of butter and in return they gifted us a dozen local eggs, I read and returned All-Of-A-Kind Family from someone's Little Free Library and then borrowed a copy of The Kew Garden Girls from my own library, I soaked three unused stamps off old envelopes to mail thank you notes, I transformed accidentally spicy marinara sauce into black bean chili, I've been really good about bringing ice water in my thrifted Hydroflask whenever I leave the house, I transplanted a fern from my front yard into a curb-picked planter for my shady back yard and my son got a job that's walkable from our house.

I didn't buy a Lear Jet.
Katy Wolk-Stanley    
"Use it up, wear it out, make it do or do without."
Click HERE to follow The Non-Consumer Advocate on Twitter.
Click HERE to follow The Non-Consumer Advocate on Instagram.
Click HERE to join The Non-Consumer Advocate Facebook group.
Click HERE to follow The Non-Consumer Advocate on Pinterest.
Disclosure: This blog post includes eBay affiliate links, which earns a small commission for me. This costs nothing extra to you.