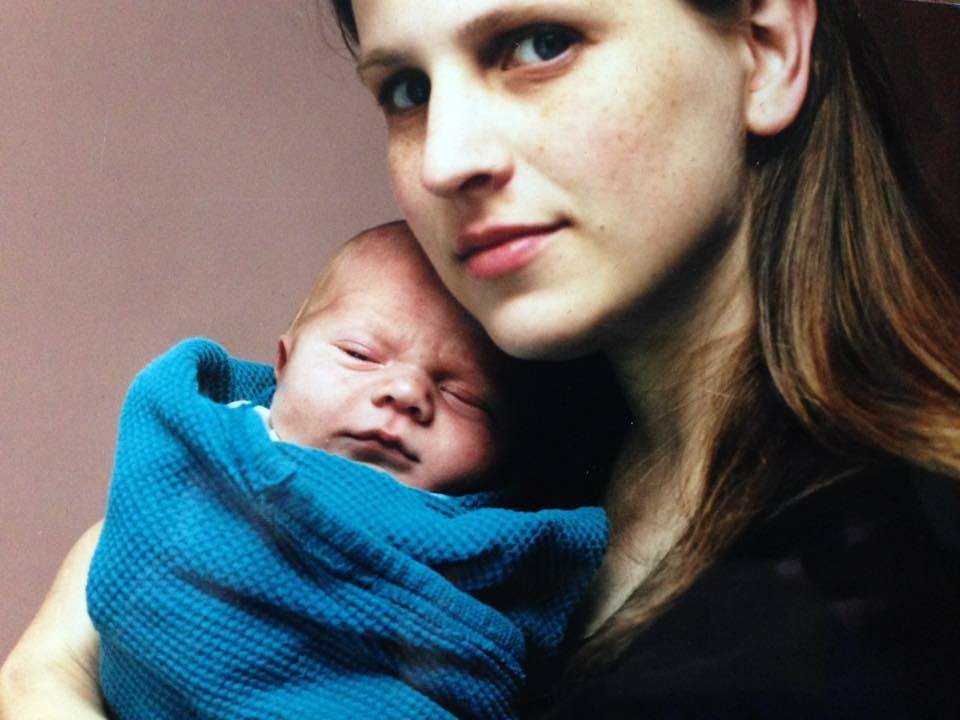 I curb picked a couple of high quality metal organizing cubes, which prompted me to attempt a semblance of order in our coat closet. You know, like the women on the Home Edit TV show. But without good lighting, bright colors or the company of friends.

I've repeatedly tried to organize this coat closet through the years without lasting success. It's a sideways Harry Potter-style closet, which means that it's deep, but without much usable space towards the back. Add in that it's dark and has no door, and it's an eyesore waiting to happen.

The job ended up being so much more work than I thought it would be, but as my friend Lise told me "Rome wasn't organized in a day." However, It looks and functions much better now, especially since I was able to get certain family members to let go of a few of their unused coats.

We celebrated both my husband and son's birthdays last week. (It seems like he was an infant just a few years ago!) We kept to our "Birthday Day of Adventures" theme, which as always involves planning out a day of surprise activities where I am the only person who knows the itinerary.

Husband:

• Enjoyed bagels with lox at a local restaurant.
• Drove down the Columbia Gorge to the town of Hood River, stopping at Multnomah Falls along the way.
• Watched the windsurfers and kite surfers who flock to the area from all over the world. Such an amazing sport to watch from my safe dry vantage point!
• Enjoyed an early supper at a brewpub that my husband had been wanting to try.
• The two of us shared his free fancy Starbucks birthday coffee.

Son:

• Splurged on brunch at a southern restaurant, where we proceeded to stuff ourselves with fried chicken, biscuits, grits and waffles.
• Drove to a suburban mall that I hadn't been to since 1982. Why? The Lego store! Some things are never outgrown. My son chose a Seinfeld Lego set!
• Indulged in scrumptious Texas-style barbecue for dinner.
• My son's favorite cake is cheesecake, specifically the Costco cheesecake, so I'd picked one up the previous day. My parents drove over that night to share cake and wish their grandson a happy 24th birthday.

It's really hard to find activities that don't feel unsafe in Covid times. As such, we end up just eating all the delicious food. We rarely eat in restaurants, so it's a real treat.

We had a freak snowstorm last month, which ravaged both our front and backyard maple trees. Five major branches off our backyard tree and three from the one in our parking strip.

My husband borrowed a chainsaw to cut the bigger branches into firewood, but the smaller ones got piled up for me to break into pieces for curbside yard debris pick up. Our neighbors generously let me add to their bins, so I was eventually able to work my way through a truly massive pile of fallen branches. I'd estimate that I densely filled 20 rolling yard debris bins by the end.

I saw multiple tree service vehicles in the neighborhood over the last month. It would certainly have been easier to hire a service, but it cost us nothing to do the job ourselves. Luckily, the trees should pull through, but I gotta say that home ownership is kind of a bitch.

I sold a number of things over the past month, most notably another Ikea egg chair for $100, (that's three so far, if you're counting!) I put a layer of free mulch onto our otherwise neglected side yard, I continue to shop the grocery liquidator each week before hitting Winco, I got a small Andromeda bush from my Buy Nothing group, (which I transplanted into a free curb picked terra cotta pot) I gave away some kitchen supplies, furniture polish and a huge bag of bubble wrap through the group, I thrifted a pair of vintage lighting globes, which I immediately sold to a local store and I listened to The Magnolia Palace and The Flatshare through the free Libby app.

 I didn't buy a Lear Jet.
Katy Wolk-Stanley    
"Use it up, wear it out, make it do or do without."