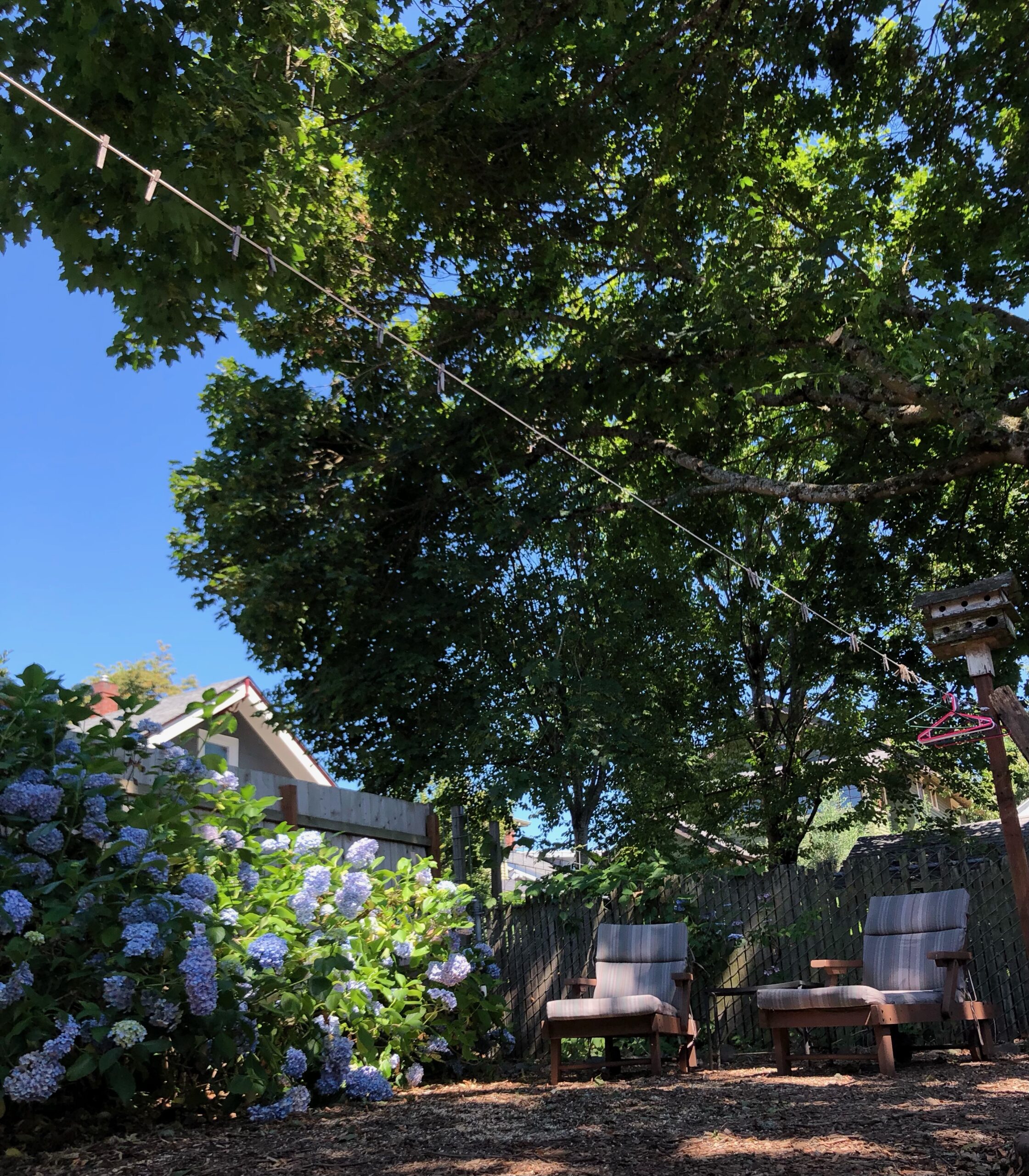 I've continued to inexpensively cook from scratch even though I'm sick to death of the endless routine of it all. Black bean chili, vegetarian tacos, stir fry, pasta dishes, soups, burritos, breakfast for dinner, sandwiches, rinse and repeat ad infinitum.

Update: I wrote the previous paragraph last week when I'd been exclusively cooking from scratch. However, I apparently snapped and have since dined out for brunch three times. Once with an out of town friend, once with my husband and lastly with a local friend who invited me at the last minute to a restaurant in the neighborhood.

I guess it all comes down to balance. Cook inexpensively at home so you can later enjoy the occasional meal out with friends. I regret nothing.

My foot keeps me mostly at home, which does save money but is far from socially engaging. I did get a proper diagnosis with an MRI, (it's NOT plantar fasciitis!) so hopefully should start to see some improvement over the next few months.

The best way I have to describe the pain is that I feel like I'm constantly stepping on a Lego, but that Lego is inside my foot. My foot Lego.

We finally hired an arborist for our imposing backyard maple tree who not only replied to emails, but efficiently completed the job! This is in direct opposition to the guy we hired to come "the first week of March," and then ghosted us. You may remember that Portland experienced a freak snowstorm the first week of April, which brought down three major branches.

I'm aware that hiring an arborist has been a dull subject over the past year, (sorry!) but it's damned expensive and the bids were all over the place. We ended up paying $1440, which was a full two thousand dollars less than the highest bid!

I know that the standard advice is to never pick the lowest bid when hiring contractors, but this guy did amazing work and I'm 110% happy with the work. He knew we were trying keep the budget in check, so his bid specified leaving all firewood size logs in the backyard. No worries though, as my husband's friend was happy to snap them up.

I scored six boxes of clearance priced fettuccini for 25¢ apiece from Fred Meyer, I used the free Libby app to listen to The Great Alone by Kristin Hannah, my husband borrowed his brother's truck to schlep rotten boards from a disassembled treehouse to the recycling facility, my son and I prepared every single one of his decidedly unwelcome Hello Fresh meal kits, a friend brought me unopened Tabasco and pasta sauce she wasn't going to use, my friend Lise and I brought our laptops to IKEA to work and fuel ourselves with their free coffee, the motor for our clothes dryer pooped out, so my husband watched a couple YouTube videos and ordered a $70 replacement motor, and then we rehung a backyard clothesline that had been snapped to pieces from the April snowstorm/falling branches fiasco.

I didn't buy a Lear Jet, and instead borrowed one from Taylor Swift.
Katy Wolk-Stanley    
"Use it up, wear it out, make it do or do without."