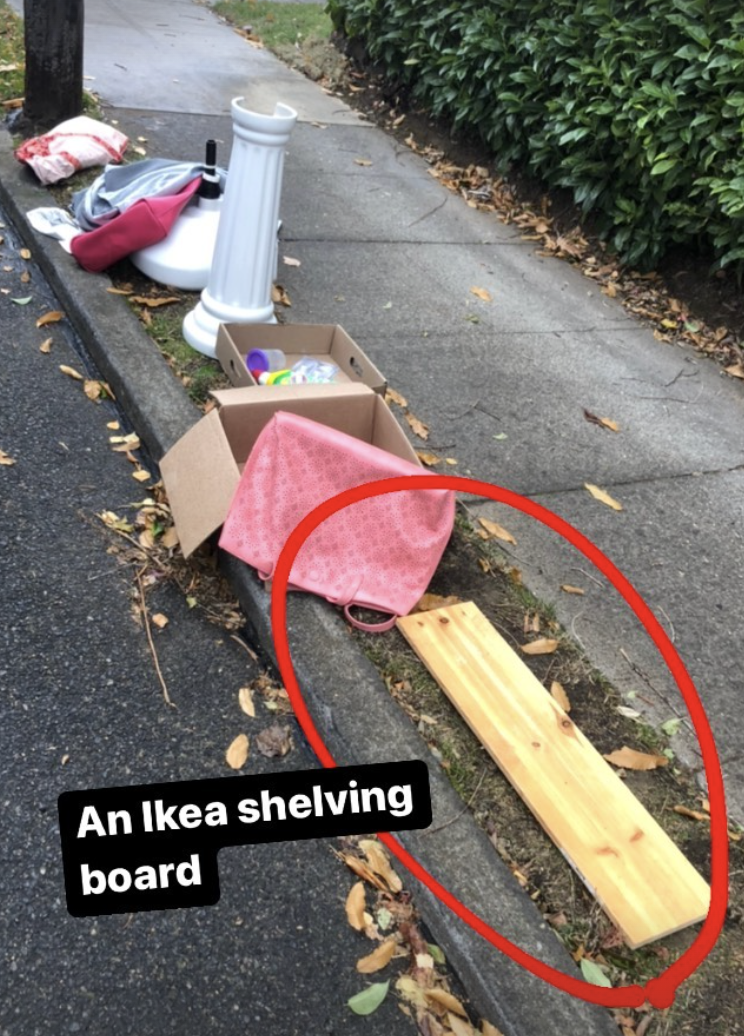 This week was very much dominated by Thanksgiving, which we always host. Even though the meal is elaborate, it's actually an inexpensive way to feed a crowd, especially when you account for the wealth of leftovers. I think we spent around $35 total.

• I got the turkey for free last year, as part of a "spend X dollars, get a free turkey" deal at Winco. It's been sitting in my deep freeze ever since.
• I made multiple pans of mashed potatoes from a 10-pound bag, which was just a couple of bucks at Winco.
• I baked two apple and two pumpkin pies, plus a gluten-free apple crisp. The apples were 79¢/pound at the dented vegetable store and the the puree was baked down from a neighbor's leftover Halloween pumpkin. I made the crust with sale priced butter.
• I made the stuffing from a loaf of fancy artisan bread, which I did actually buy at full price.
• I made the cranberry sauce last week as I'd nabbed two bags of sale cranberries from Winco.
• My mother brought bakery rolls and my brother in law brought a vegetable side dish.

Leftovers. Endless amazing Thanksgiving leftovers. It's why I made five pies, ten pounds of potatoes, two quarts of cranberry sauce, etc, etc. I actually hate hosting Thanksgiving, but I love that all the leftovers belong to me.

I did my own version of Black Friday shopping over the weekend, which is to say that I scored two items from two soggy free piles. Here's what came home with me:

•An Ikea shelving board, which I've set aside until I can figure out how to make best use of it.
•An antique style end table, which I'm now using as a plant stand as it already had some light water damage to the top surface.

I stopped by the dented vegetable store for the big $2 container of organic mixed greens that's always in stock, I returned a Goodwill shirt that fit weird, but then thrifted a couple items to sell, (a "Rogue Ales Brewery" Christmas sweater and a pair of Victorian style boots) my mother noted that our cloth napkins were ratty, so she sewed up a new set from thrifted flannel shirts, my printer ran out of the yellow ink and is being a little bitch stopped printing, but my neighbor let me print an eBay label at her house, I gifted slabs of warm pumpkin coffee cake to a couple different neighbors, my friend Lise texted the day before Thanksgiving asking if I needed anything from the grocery store and she picked up a loaf of artisan bread and a gallon of milk for me, (thus saving me from an deeply unpleasant errand) and I stopped by the library and ended up checking out nine random books. 
Katy Wolk-Stanley
"Use it up, wear it out, make it do or do without."