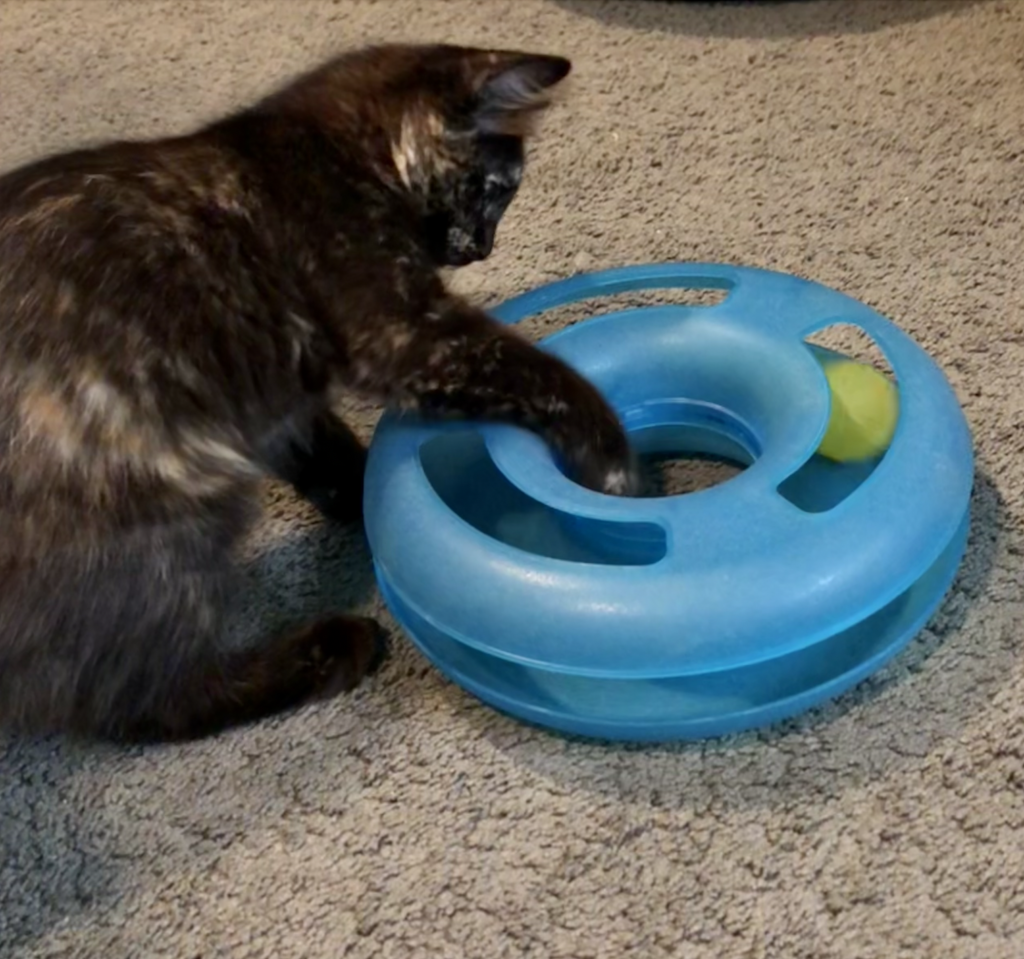 My husband and I were at Safeway picking up his work lunch supplies, (avocados, Fage yogurt, Dave's Killer Bread and sliced roast beef) when I spotted a paper circular at the checkout that boasted "$5-off-$25." I realized I'd forgotten to check the app before shopping, so I pulled up the app and downloaded the coupon. I then took my receipt to customer service where the employee refunded $5 back onto our debit card.

I also found a penny.

I bought a brand new mattress for my son's old bedroom to replace the ancient and decidedly uncomfortable futon that I stuck into his room after he moved out with all his bedroom supplies. Choosing a mattress on the internet triggers my decision paralysis, so I clicked over to the NY Times' "Best Cheap Mattresses" Wirecutter website and ordered the one they recommended. The full size version was slightly under $300, which I consider to be a decent price for a vetted mattress.

This space is just a spare bedroom right now, but there's no point in having uncomfortable sleeping arrangements in the house. Now I just need to figure out what to do with my 25-year-old stained futon. I wouldn't wish it upon my worst enemy, so I think I already know the answer.

I got together with a childhood friend and served a nice breakfast for her at the house instead of going to restaurant. I baked a frittata using bits and bobs from the fridge, (spinach, scallions, cottage cheese, "everything but the bagel" seasoning and cheddar cheese) and topped it with small blobs of homemade pesto, which took it to the next level. (Seriously, so good!) I also assembled a batch of homemade biscuits, which I presented with strawberry and blackberry jam options.

It was great to enjoy our meal at the house without the distraction of a restaurant and it was certainly a lot cheaper! Plus there was enough leftover food to feed both my son and I for dinner.

• My daughter gave me a four-pack of chicken thighs and sushi from her schwanky grocery store.
• I cut down the full size foam mattress topper from the full-size futon to fit the twin bed in my daughter's old bedroom. I'll use the extra foam to construct a cat bed or two.
• We continue to stay on track for low spending with recent dinners consisting of black bean burgers, bangers and mash, marinated chicken, roasted carrots and broccoli pasta soup. We won't be coming under $400, but that's greatly influenced by my husband's work lunches which are non-negotiable and unchanging. He doesn't have access to a microwave and can't heat up leftovers, which was always my go-to frugal lunch when I worked at the hospital.
• I asked for and received a trackball cat toy through my Buy Nothing Group.
• I earned enough points through the Fetch app for a $25 Fred Meyer (Kroger) gift card. For those who may be unfamiliar, Fetch is an app where you scan your receipts and eventually get enough points to buy gift cards. I like it better than the Ibotta app as you don't have to add the offers before you shop. Yes, they're both tracking my spending for nefarious reasons, but I'm okay with it.

For clarity, these are referral links. For my own nefarious reasons.

I didn't buy a Lear Jet.
Katy Wolk-Stanley
"Use it up, wear it out, make it do or do without."
Click HERE to follow The Non-Consumer Advocate on Instagram.
Click HERE to join The Non-Consumer Advocate Facebook group.