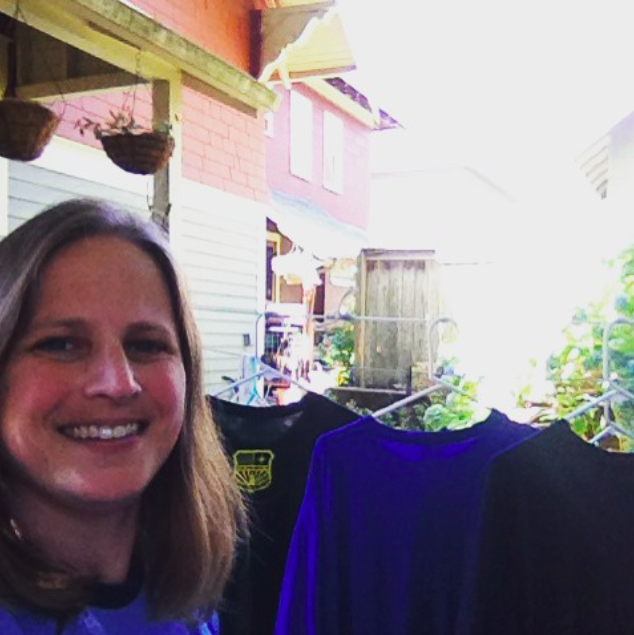 I relisted three things on Craigslist, started a new listing and sold five free pile half-pint jars to my local terrarium shop for $20. I also signed up for work shifts through mid-September.
I reminded myself that even though my son's college expenses seems high, having him away from home will save us some money. No groceries for him, less electricity, no Crossfit membership and no long showers. I'm sure there are many more ways in which it was save us money to have him away from home, but for now I'm too busy fighting an emotional breakdown to think clearly. My baby . . . 
I walked to the grocery store for cereal and milk. I found two pennies on the ground at the store, and then spied a dollar bill on the grass outside of another store. Not only did I save money by walking instead of driving, but I made money in the process!
I hung a load of laundry on the clothesline, I prepared a dinner of white bean soup from scratch, I brought home a pretty glazed flowerpot from a free pile, my husband and I slept on a fitted sheet from someone's garage sale leftovers, I watered plants using mystery drips that I catch in a bowl at the back of the refrigerator and I packed a lunch for tomorrow's 12-hour shift.
I didn't buy a Lear Jet.
Now your turn. What frugal things have you been up to?
Katy Wolk-Stanley
"Use it up, wear it out, make it do or do without."
Click HERE to follow The Non-Consumer Advocate on Twitter.
Click HERE to follow The Non-Consumer Advocate on Instagram.
Click HERE to join The Non-Consumer Advocate Facebook group.
Click HERE to follow The Non-Consumer Advocate on Pinterest.