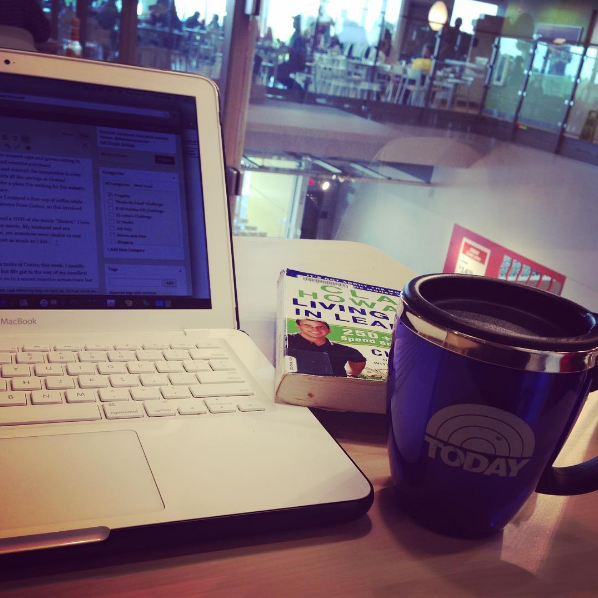 Five Frugal Things
I stopped into the counseling office at my son's high school to arrange borrowing a graduation cap and gown. The secretary was very accomodating, and mentioned that she wishes more families would donate these single-use garments back to the school, so they'd have more to lend out. I told her that I'd spread the word on the school's parent Facebook page. I shudder at the thought of all the unused caps and gowns sitting in closets throughout town. Such an unnecessary and wasteful purchase!
I gassed up our minivan at Costco this morning and resisted the temptation to even step foot into the store. A person can go broke with all the savings at Costco!
I needed some Clark Howard budgeting quotes for a piece I'm writing for his website, so I put a couple of his books on hold at the library.
I brought my laptop to Ikea this morning, where I enjoyed a free cup of coffee while working on my laptop. This Ikea is just a few minutes from Costco, so this involved almost zero extra driving.
I had a credit for a free Redbox code, so I reserved a DVD of the movie Sisters. I love Tina Fey and Amy Poehler, so I really enjoyed the movie. My husband and son complained mightily about my cinematic choice, yet somehow were unable to tear themselves away the from movie and laughed just as hard as I did.
One Frugal Fail
I had an excellent plan to fill up each of our gas tanks at Costco this week. I usually take care of this errand before we hit "empty," but life got in the way of my excellent plan. My husband decided at the last minute to go to a soccer practice across town last night and gassed up the Prius at the most expensive gas station in the neighborhood. (It's generally around 45¢ per gallon more than Costco!) Oh well . . . at least he took the Prius instead of the minivan!
Now your turn. What frugal things have you been up to, and what frugal fails have crept into your life?
Katy Wolk-Stanley
"Use it up, wear it out, make it do or do without."
Click 
HERE
 to follow The Non-Consumer Advocate on 
Twitter
.
Click 
HERE
 to follow The Non-Consumer Advocate on 
Instagram.
Click 
HERE
 to join The Non-Consumer Advocate 
Facebook
 group.
Click 
HERE
 to follow The Non-Consumer Advocate on 
Pinterest.