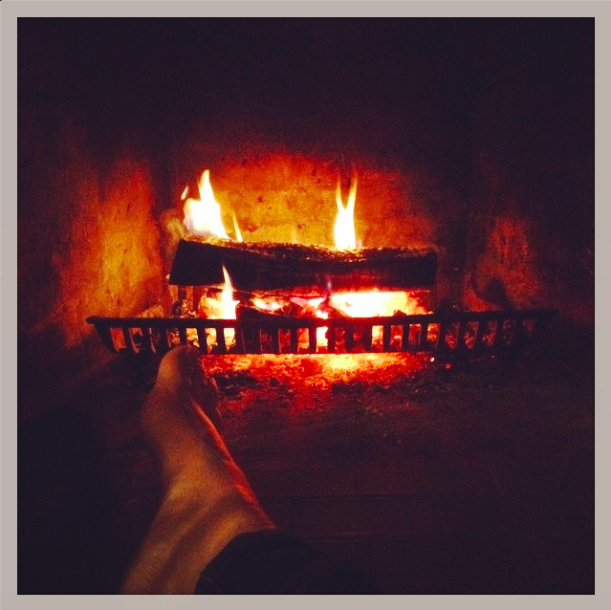 Happy:
Building a fire in the fireplace. Not only is it relaxing and cozy, but it draws my teenage boys out to snuggle up with me on the couch. A rare and appreciated pleasure. And since my couch is on casters, I push it up comically close to take full advantage of the warmth, which yes, makes my living room look all weird and cramped up, but who cares?
Sunny days here in Portland, Oregon. sure, they're freezing cold and windy days; but it's just so refreshing to have some sunshine streaming through the windows.
The last people who stayed at one of my mother's guest cottages left behind a $11.99 SciFi Now magazine. I would never in a million years splurge on something like that, but I'm really enjoying reading through it as a freebie.
Planning out my "birthday day of adventures" for this Sunday. My husband is . . . well . . . not as good as I am when it comes to creating this family birthday tradition, so I've taken the reigns for this year. No, it won't be a surprise, but that's okay since I really enjoyed piecing these days together. Sadly, the movie I'd really like to see (Boyhood) is only playing at 21-and-over theaters, but that's okay since there's enough time to plan out something different. Maybe The Boxtrolls? I personally find that having something to look forward to, even something small is a key component to my own happiness.
Not feeling the need to have January 1st define any changes in my life. I have no particular new year's resolutions and no urge to sum up the ten best whatevers of 2014. Yesterday was a Wednesday, today is a Thursday and that's good enough for me. (Wow, that's a super cranky sounding "happy," but it is what it is.) 😀
Pissing me off:
I'm signing my son up for a couple classes at Portland State University. One of the classes he wants to take ends at 4:50 P.M. and the other one starts at 4:40 P.M.! So there's no way to take both classes! Why, PSU, whyyyyyy?????????
Now your turn. What's making you happy and conversely what's pissing you off?
Katy Wolk-Stanley