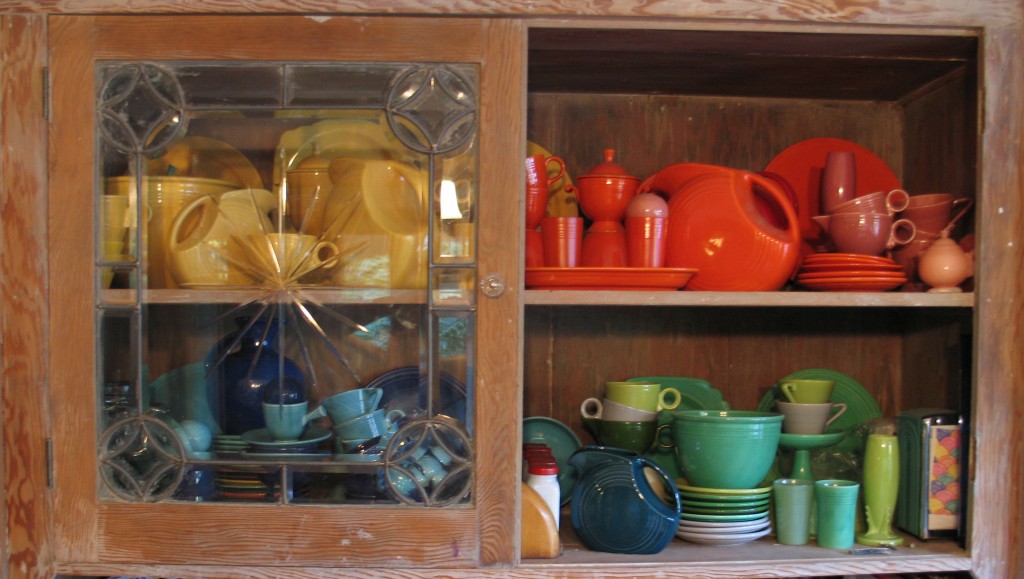 I am happy that our Portland summer has been so mild that I haven't needed to water my hydrangeas, even once. Normally I have to water them daily to stave off drooping and leaf burn.
I am happy that my husband seems to be catching the bug for fixing up the house. He's normally pretty burnt out from 15 year of owning a fixer-upper. However, just yesterday, he pulled off the door to our built-in buffet to fix the hinge. This job has been on our to-do list since we bought the house in 1996.
I am happy that even though the reason I spent yesterday with my mother was far from glamorous, (we scrubbed up one of her rental cottages in the two hours between tenants) it was actually quite enjoyable. She and I are really different from one another, yet we're also two peas in a pod.
I am happy that my extremely fat and complacent indoor cats are under the impression that they're stalking the wilds of the African savannah. For some reason, they've latched onto a bin of cheap-o stretchy gloves in the coat closet, and scatter them throughout our bedrooms on a daily basis. I know it's some ingrained wild instinct, yet it's also so incredibly goofy.
I am happy that I will soon have some really exciting news to share with my blog readers. I will wait until the I's are dotted and the T's are crossed to make the announcement, but believe me, it's big!
I am pissed off that among the three school binders in our possession, none of them were still functional. The quality of zippered binders is beyond irresponsible.
Now you. What's making you happy and what's pissing you off?
Katy Wolk-Stanley
"Use it up, wear it out, make it do or do without"
Click HERE to follow The Non-Consumer Advocate on Twitter.
Click HERE to join The Non-Consumer Advocate Facebook group.