You may (or may not) remember that I am putting aside all found money for the entirety of 2012. And let me tell ya, it's been the easiest challenge to keep up with. I find money, I drop it in a jar and enjoy watching it accumulate. My goal had been to find $65, which is the cost of staying at our friend's beach cabin for a night.
Here, see for yourself: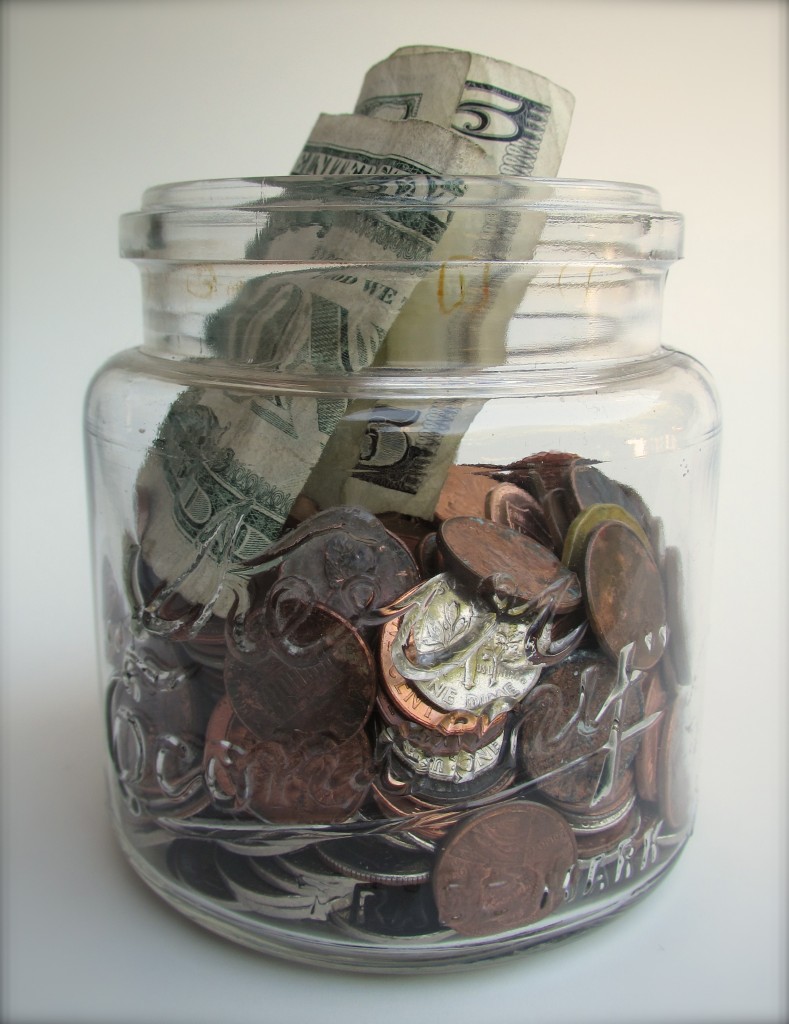 Or, if you're the type who wants to see it all spread out, I also have this angle: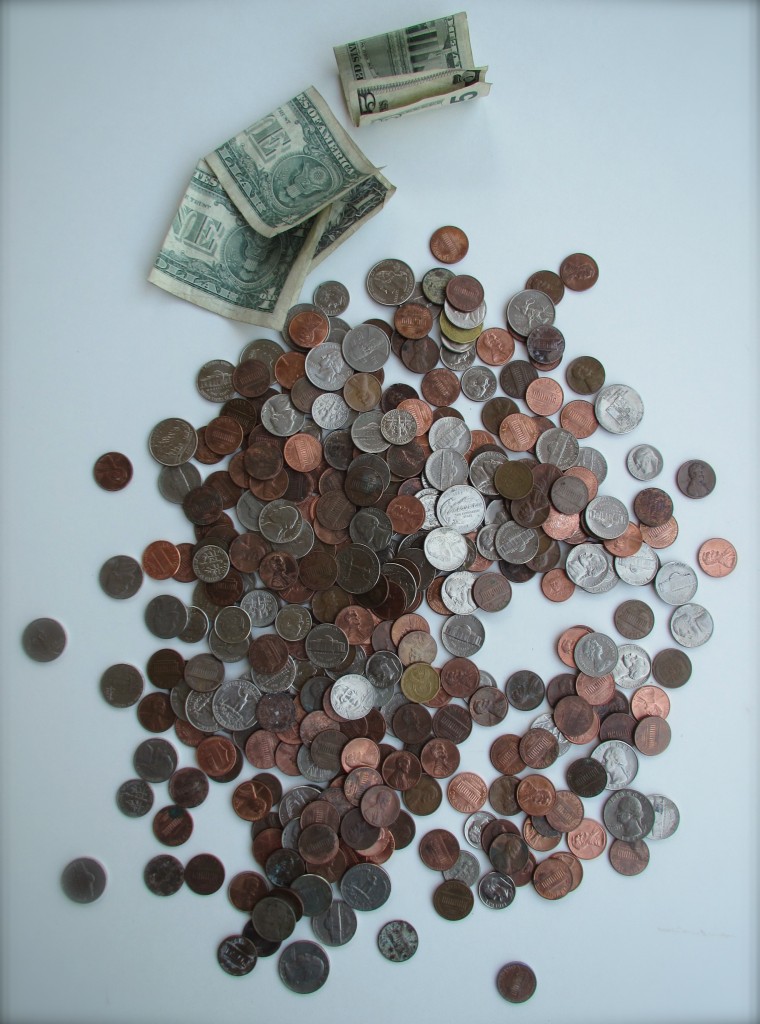 Pretty, right?
So how much money have I found this year?
$20.83!
I'm not exactly on track to hit my $65 goal, but you never know if there's a twenty-dollar bill just floating around the Trader Joe's parking lot just waiting for me.
Picking money up may not seem like an impressive financial plan, but I am a firm believer that financial responsibility is built on paying attention to those daily small expenditures. Plus, once you've spent a dollar on beautiful artwork, it makes it kind of hard to waste those precious pennies.
Katy Wolk-Stanley
"Use it up, wear it out, make it do or do without"
Click HERE to follow The Non-Consumer Advocate on Twitter.
Click HERE to join The Non-Consumer Advocate Facebook group.
Click HERE to follow me on Pinterest.