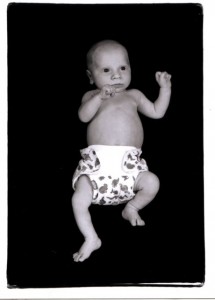 I had the pleasure of eight-and-a-half hours on the same nurse's station with a passel of my long term co-workers today. These are women I've worked with since 1995, when we were all shiny new nursing school graduates. (Seriously, I hope to heaven that they never require us to renew our photo ID's, as we are all super cute and skinny in our pictures.) We've known each other since before any of us had kids, and between the three of us, we now have eight. I consider them to be dear friends, even though we've never seen one another outside of work and all come from extremely different backgrounds.
This, I consider to be one of the highlights of my job.
As a labor and delivery nurse at one of busiest units on the West coast, I work with a lot of women. And these women have come to mean a lot to me. Although there's just a few who I ever make the effort to see socially, my co-workers are a huge part of what makes my job so satisfying. Of course, the patients are the focus of what we do, but these childbearing women take their babies home to their families and then blend together in my memory.
This job has taught me that I do not have to hold the same political beliefs, religious background or even age bracket to share friendship. During the last presidential election, a non-work friend was angrily talking about how her mother's friend was voting for a someone whose beliefs were completely different than her own. My friend's reaction was to ask, "How can she even stay friends with her?" I remember thinking that if I could only be friends with people whose beliefs mirrored mine, then I'd be down to my mother, and maybe one of my cats.
It took me into my mid-twenties to come to the realization that people are not simply a collection of political stances and labels. To limit one's friendships based on criteria such as liberal, conservative, Christian, Jewish, etc. makes a person miss out on the wealth of friendship and support that's out there in the world.
So, Danette, and Darla, I really enjoyed working with you today. I would say, "Let's get together for coffee," but I know we're all busy with our lives outside of work. Let's just meet up at work instead.
Katy Wolk-Stanley
"Use it up, wear it out, make it do or do without."
Photo is of my now 14-year-old son in October of 1995, taken by my husband.