Unless you're the type of person who suckles at the teat of enjoys a big fat trust fund, your budget for decorating is probably dead last behind housing, food, health insurance, student loans, etc. (And if you are a trust funder, why the heck are reading The Non-Consumer Advocate?!)
So when I figure out a free decor project, I get happier than Justin Bieber with a brand new droopy pair of pants. (Seriously, look it up.)
When my older son was a toddler I came across this adorable Miss Spider's Tea Party wastebasket at Target. I have no memory what I paid for it, but knowing me, it was likely on clearance. However, the wastebasket had been relegated to the basement for at least the past ten years, yet it somehow caught my eye the other day. Why? Because I realized it could be freshened up using nothing more than a map and an application of Mod-Podge. (Remember all the vintage maps I picked up from the Goodwill Outlet last fall?)
Because seriously, no 17-year-old boy wants a Miss Spider's Tea Party garbage can in his room.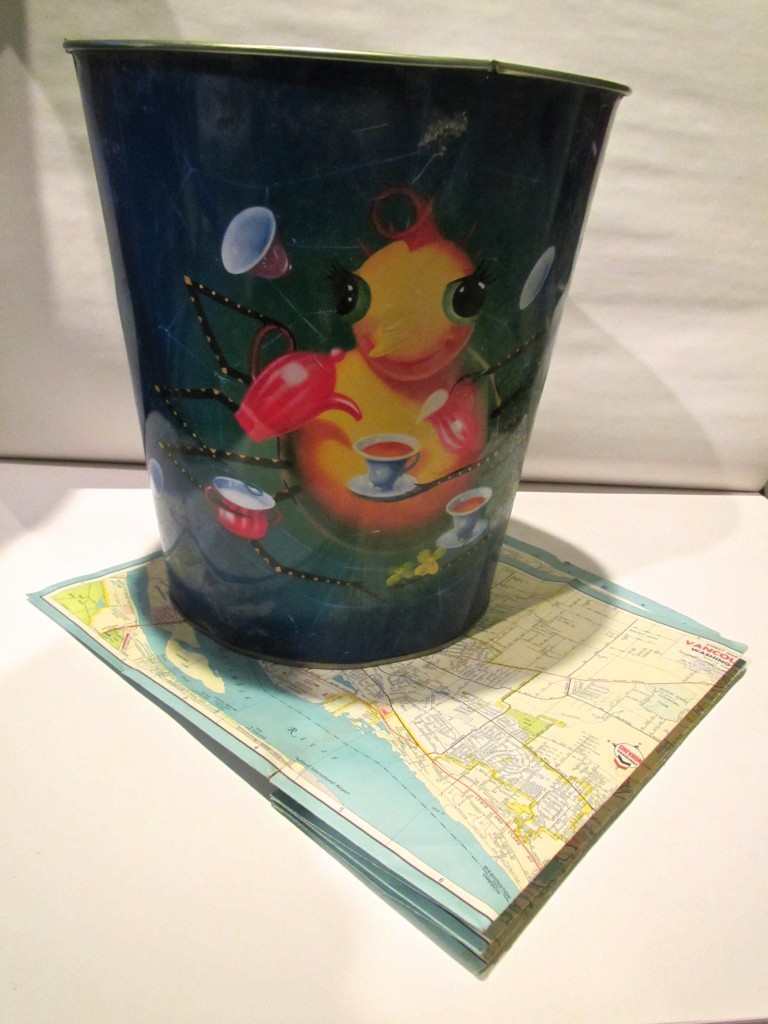 So I set up my supplies in the evening in front of the TV (Entourage, season seven) and got to work. Unlike tidy and organized crafters I did not make a template and then lovingly place the map onto the can. Instead I just eyeballed the project and got to work. I ended up having to use multiple pieces of map as the can is tapered, and I think the end result is hunky-dory!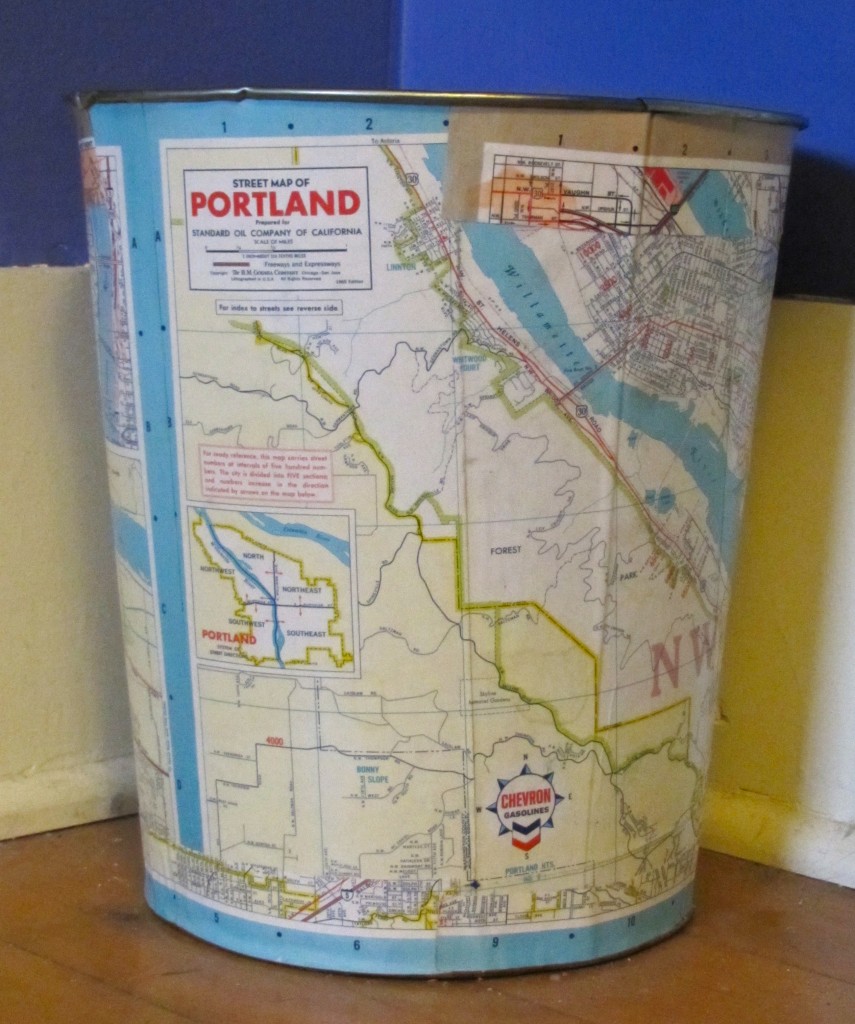 I really like how the project turned out, and it looks so much better than the previous plastic garbage can, which I bought when I was pregnant eighteen years ago and was initially used for diaper wipes. Especially since the little swinging lid was stepped on and broken soon after I bought it.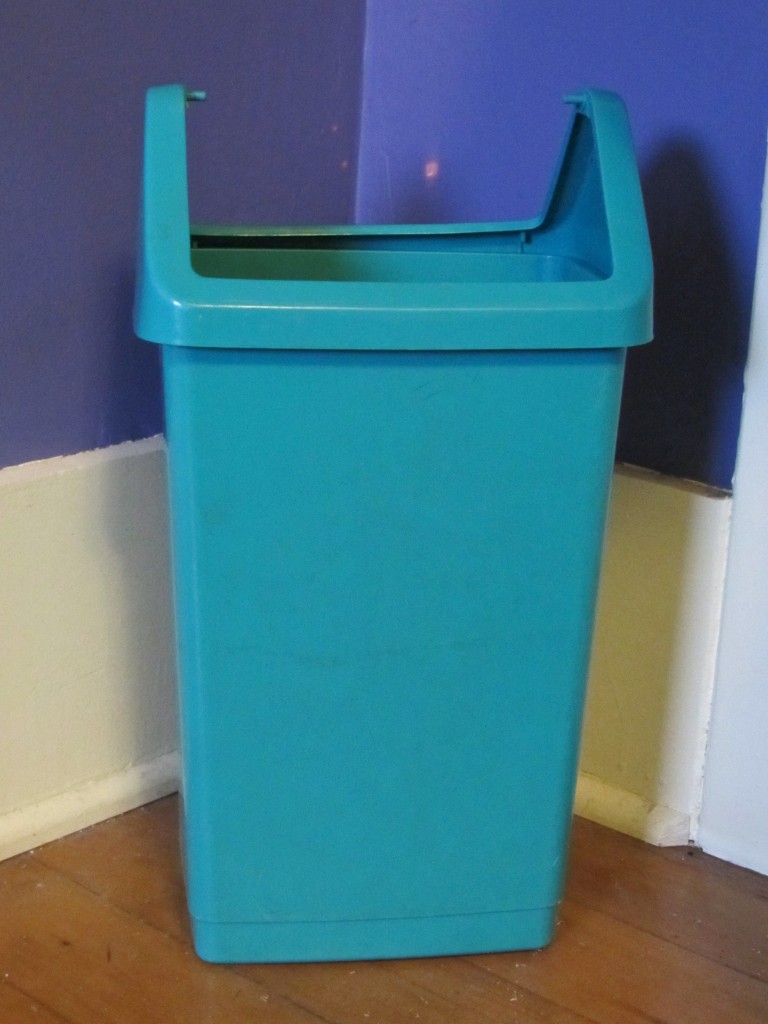 Then again, I am a big fan of making sure the small details in a room are as awesome as possible, which I think give a room a completed and deliberate look. Just look at the $2.99 golden Goodwill wastebasket for my spare bedroom. (It still had its $29.99 Bed, Bath and Beyond price tag.) So luxe and pretty!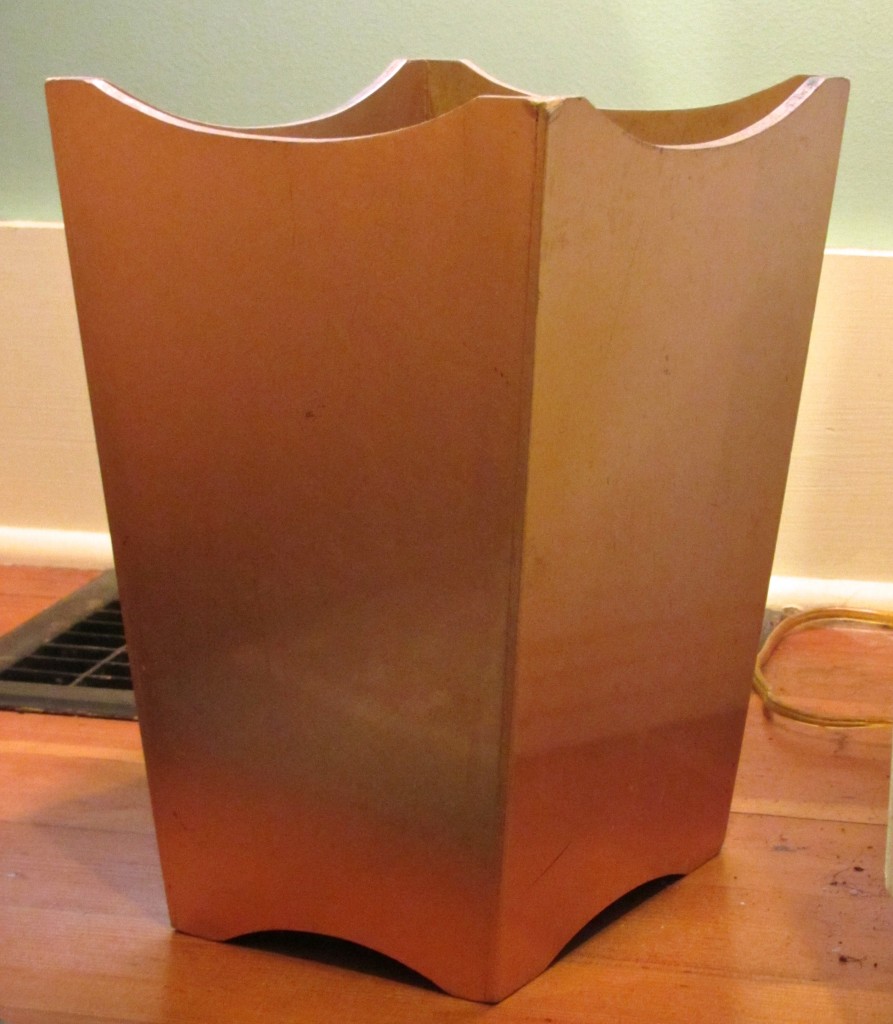 Or the $4.99 Goodwill chrome bullet wastebasket in my bathroom. Ooh . . . shiny!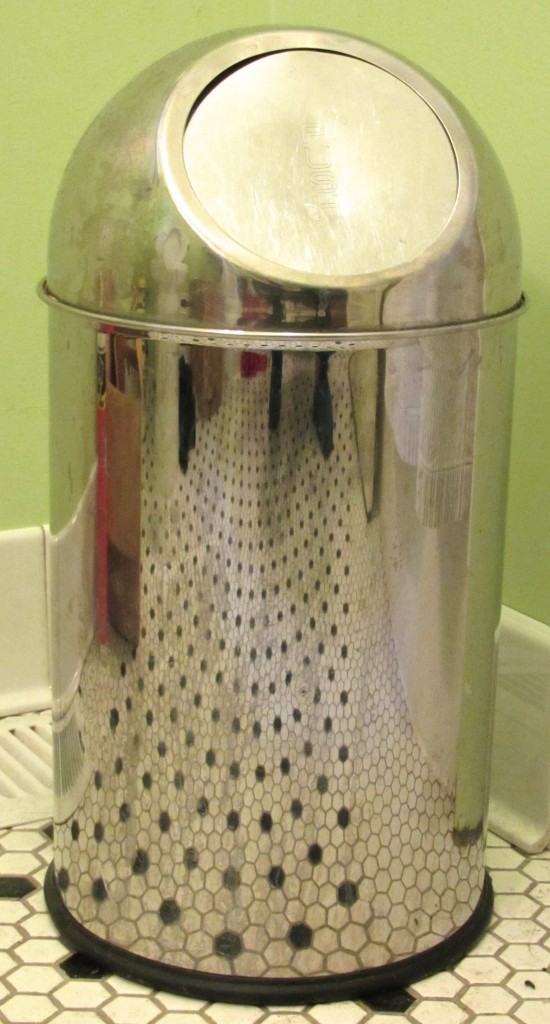 Or the $1 garage sale wastebasket in my living room. Mmm . . . elegant and inoffensive.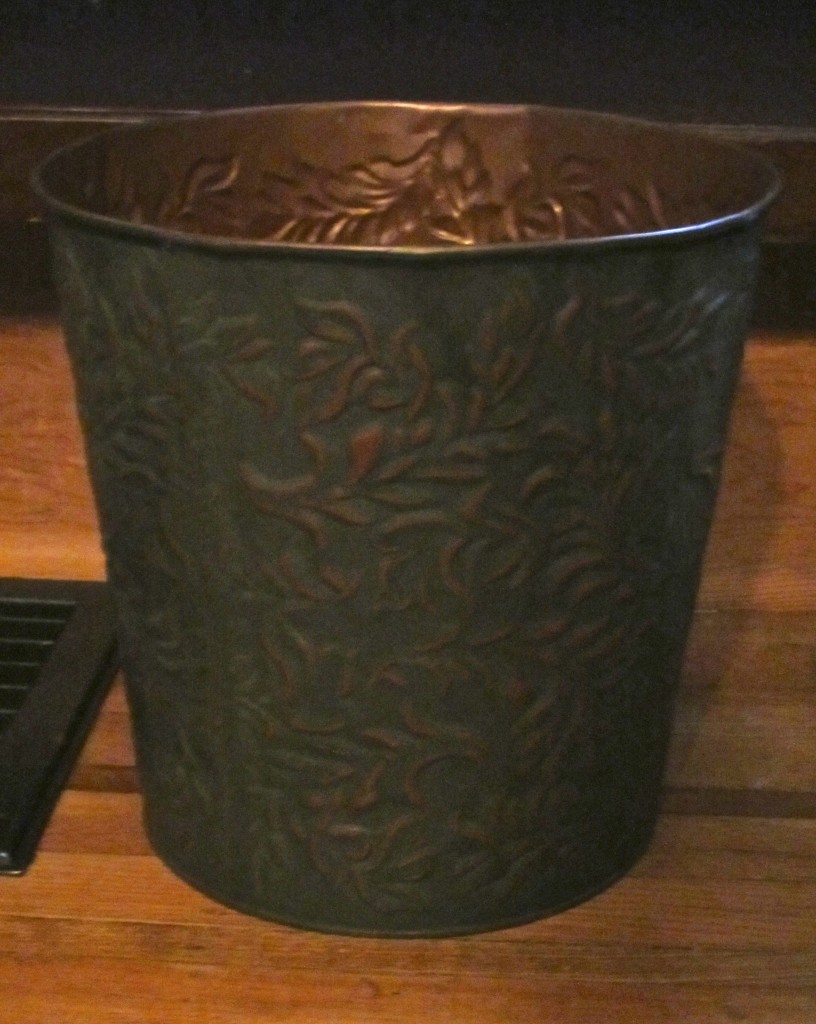 Wastebaskets are never going to be a priority for anyone, yet they can still be a attractive and budget-friendly addition to a room. And when the small details are given attention, then the big ones will likely fall into place.
Just like:
"Watch your pennies and the pounds will take care of themselves."
And when those small details can happen without spending any money, all the better.
Katy Wolk-Stanley