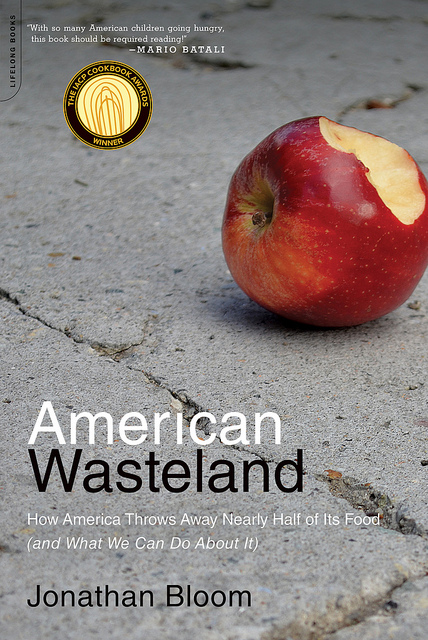 Big news, girls and boys! The paperback of Jonathan Bloom's award winning American Wasteland is finally available, and I have one copy available for a lucky reader.
For those not in the know, this book is a wonderful and engaging read about all issues related to food waste. From farm to forgotten crisper drawer, it's all in here.
To enter to win this book, write something in the comments section about how you work to avoid food waste. I will randomly choose a winner on Tuesday, September 6th at 9:00 P.M. Pacific time. One entry per person, U.S. residents only.
Good luck!
Katy Wolk-Stanley
"Use it up, wear it out, make it do or do without"
Click HERE to follow The Non-Consumer Advocate on Twitter.
Click HERE to join The Non-Consumer Advocate Facebook group.