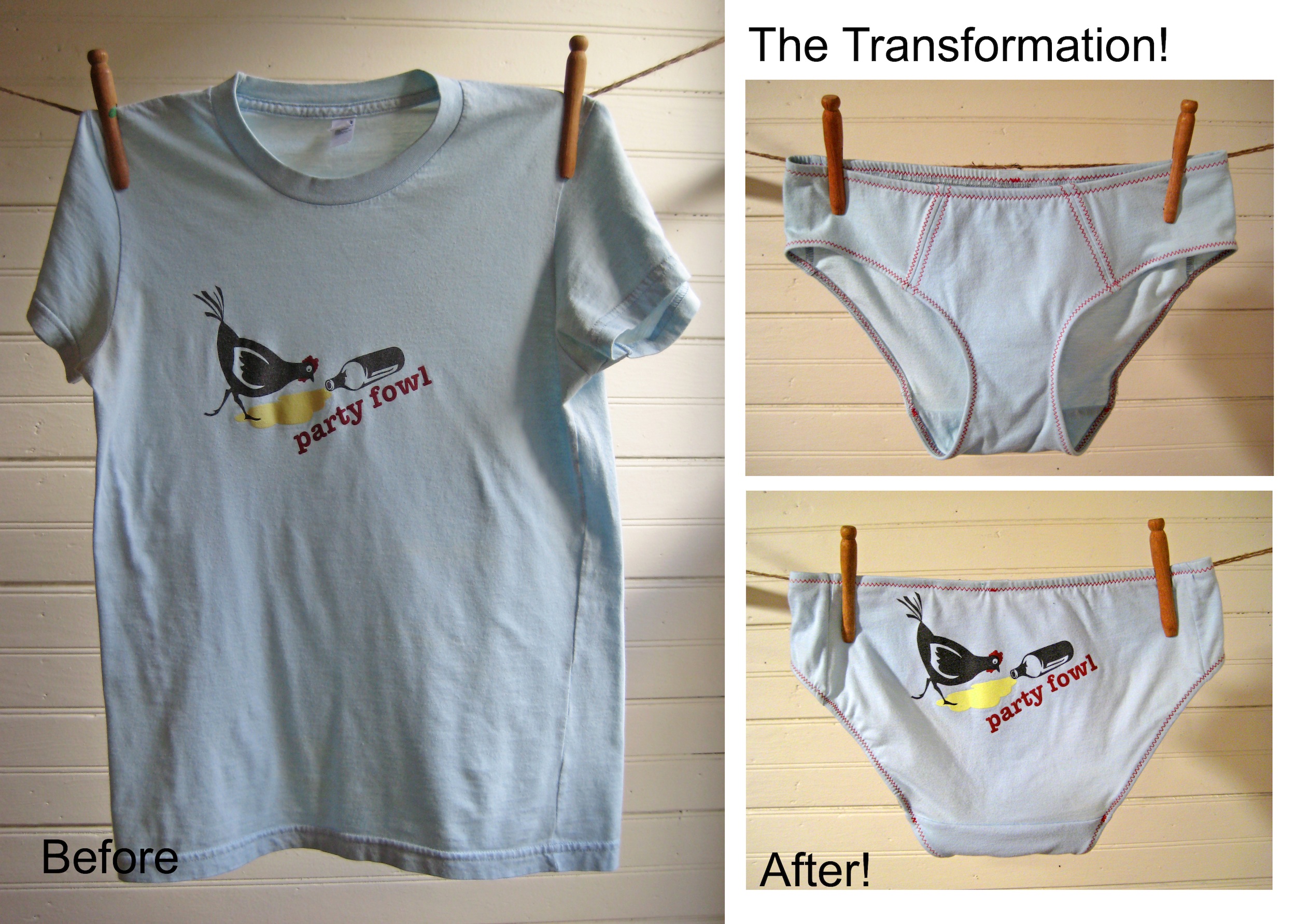 I've been writing The Non-Consumer Advocate for over four-and-a-half years, and in that time I've run giveaways of everything from tax services to video games to food bank donations to books. But never in in all these years have I come close to today's giveaway, which is an opportunity to win two pairs of . . . drum roll please . . . underwear!
Yes, underwear.
But these are not your normal underwear, as Upitees are upcycled from used T-shirts, which makes them perfect for Non-Consumer Advocate readers.
Kori, who sews these underwear was kind enough to send me two pairs to, umm . . . test out before the giveaway, and I give them the Non-Consumer Advocate Non-Wedgie Seal of Approval. They're thicker than my normal underwear, but I kind of like that. They also came packaged super cool, like so: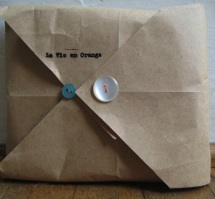 I asked Koriel Jock, how she got started with such a unique business idea, and here's what she had to say:
In my family, making underwear is normal. I come from a long line of sewers, and my grandma makes my grandpa's and my dad's underwear. (He's her son-in-law, so I'm not sure if that makes it more or less weird.) It's just not weird to us, so when I needed some underwear one summer after college but didn't have a lot of money, of course I thought to make them.

And then! The "Aha" moment! It was so much fun to clean out my T-shirt drawer at the same time. My new Upitees (the name would come later) were soft, sporty, sassy and gave my old tshirts a new life. I got excited right away because I realized that underwear was something that everyone (well, almost everyone :)) needed and wore. For me, that meant that it was further removed from the cycle of consumerism and accumulating "stuff." I also felt really comfortable with recycling old tshirts for the raw materials:  there is such abundance.

I studied fashion design in college, but haven't pursued it until starting La Vie en Orange 18 months ago. It was then that I started finding a way to balance my values:  I want to achieve great fits to promote self-esteem in women, but also avoid unnecessary consumerism and waste. I want to practice eco-stewardship, but not achieve anything at the cost of other women's human rights. So I choose to make something that costs more, but lasts longer, nurtures local economies, and doesn't exploit the unfair and dangerous labor practices used by chain stores. For me, the civic responsibility and the cost need to meet in the middle.
The giveaway is for two pairs of Upitees women's underwear from La Vie en Orange in whatever size or color you wish. (Kori also does silkscreen prints, so the patterns are not completely random.)
And for those of you who do not win this giveaway, Kori is offering a free shipping coupon code of USEITUP for Non-Consumer Advocate readers that's good until the end of 2012.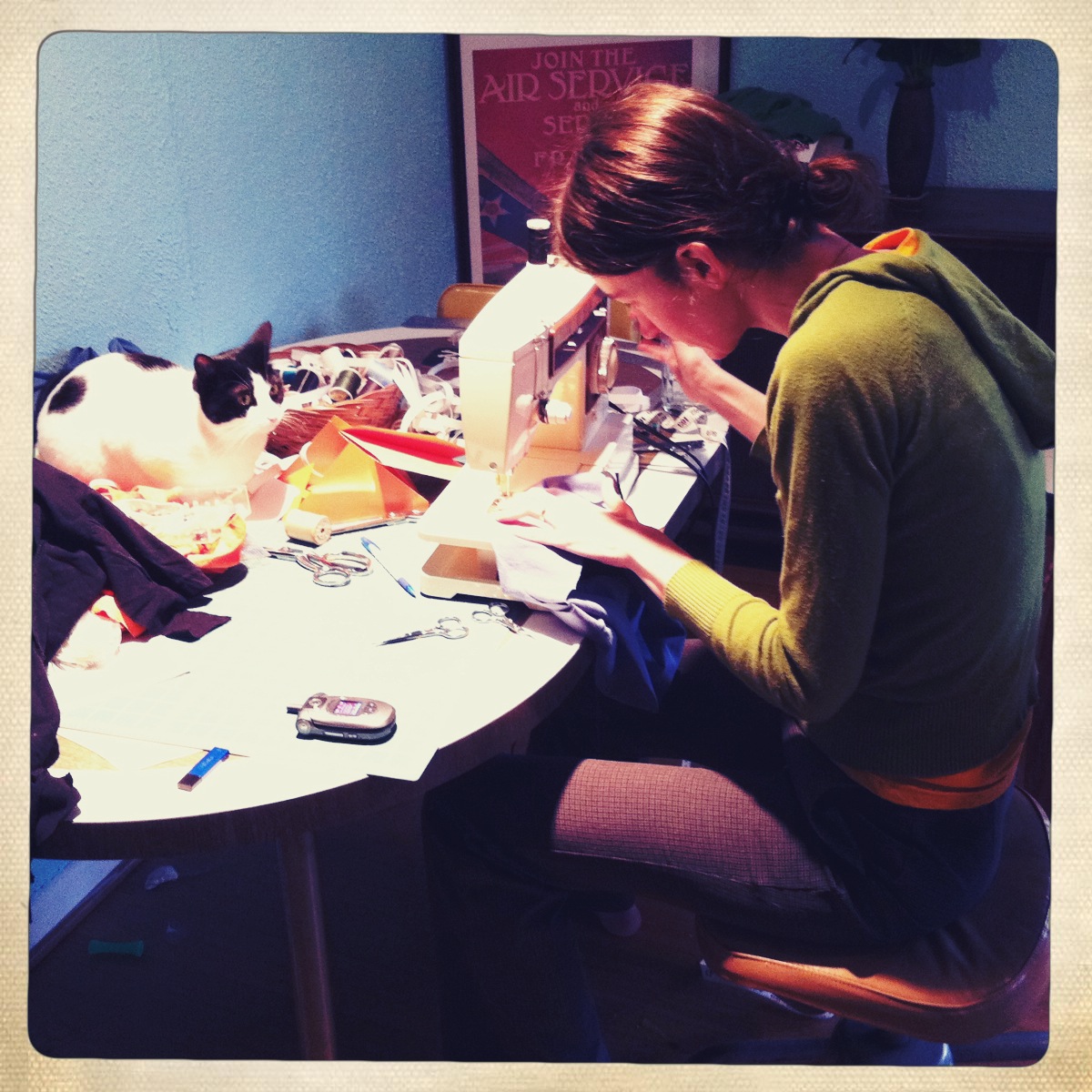 To enter this contest, write your name in the comments section below. I will randomly choose a winner Friday, December 15th at 9 P.M. Please enter one time only, U.S. residents only.
Good luck!
Katy Wolk-Stanley