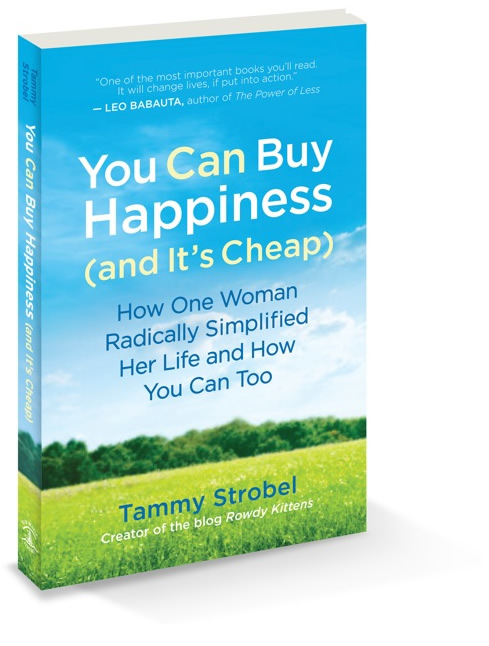 Today is a lucky day, as you have the opportunity to win one of two copies of Tammy Strobel's You Can Buy Happiness And it's Cheap) How One Woman Radically Simplified Her Life and How You Can Too.
You may know Strobel from her blog, Rowdy Kittens, where she writes about downsizing, (or "smart sizing" as she terms it) minimalism, happiness, photography and her tiny house. She and I are friends in real life, although she recently moved away from Portland, so I guess we'll have to start up on a false friendship. 😉
You Can Buy Happiness is Tammy's personal story of how she went from a cluttered apartment and a mind numbing office job to living with very few possessions in her tiny house.
To enter to win this book, share in the comments section the last book that you read. Here, I'll start. "The Man in The High Castle" by Philip K. Dick.
Please enter one time only, U.S. residents only. I will choose a winner Friday, October 26 at 9:00 P.M. PST.
Katy Wolk-Stanley
"Use it up, wear it out, make it do or do without."
Click HERE to follow The Non-Consumer Advocate on Twitter.
Click HERE to join The Non-Consumer Advocate Facebook group.
Click HERE to follow The Non-Consumer Advocate on Pinterest.