It's Monday Tuesday, which means it's time for Goal of The Week! A new weekly segment where Non-Consumer Advocate readers set and then reach small attainable goals.
"Not a soccer goal, but a personal goal. A single do-able, not overwhelming goal. A concrete goal. A reachable goal. A realistic goal."
So no huge vague goals like "organize the house" or "lose weight." A single attainable goal.
Last week's goal was to repaint and install a new curbside find porch light.
Remember this dirty specimen?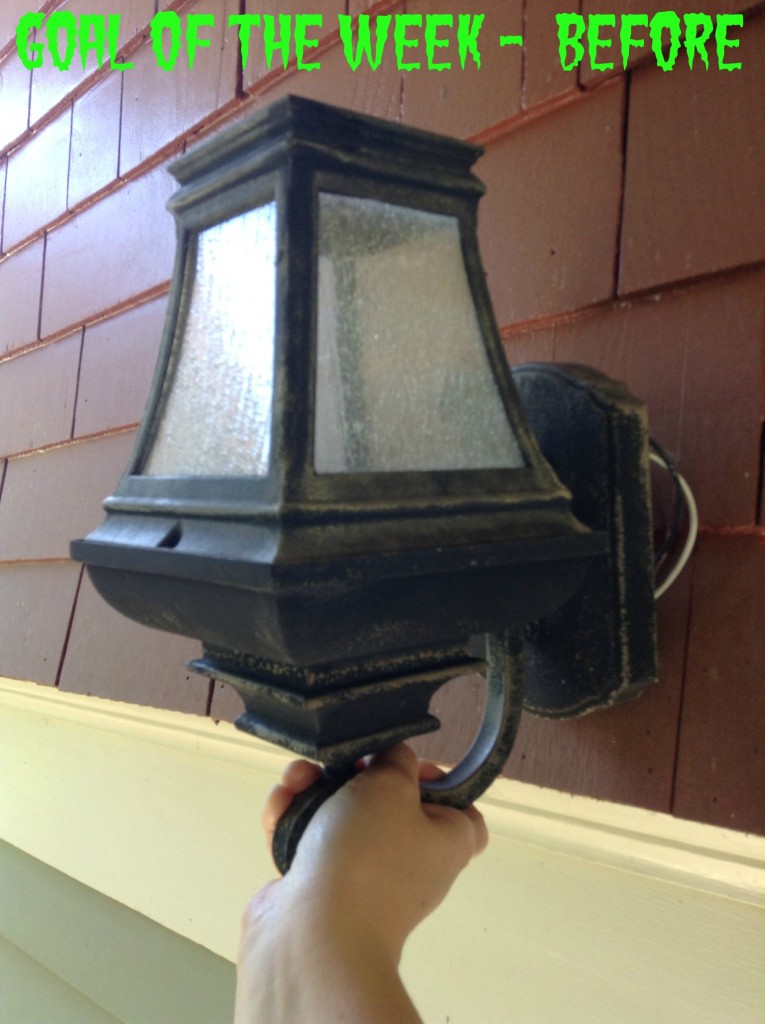 I went ahead and refurbished the light fixture, which was simply to remove and wash the glass panels, and then paint the metal components with spray primer and oil rubbed bronze spray paint.
I did have to buy two small screws at the hardware store to attach the top and bottom pieces, which set me back 66¢, as well as a can of $3.99 spray paint. (Although I still have at least half the can of spray paint leftover!)
Check out how fantastic the fixture now looks: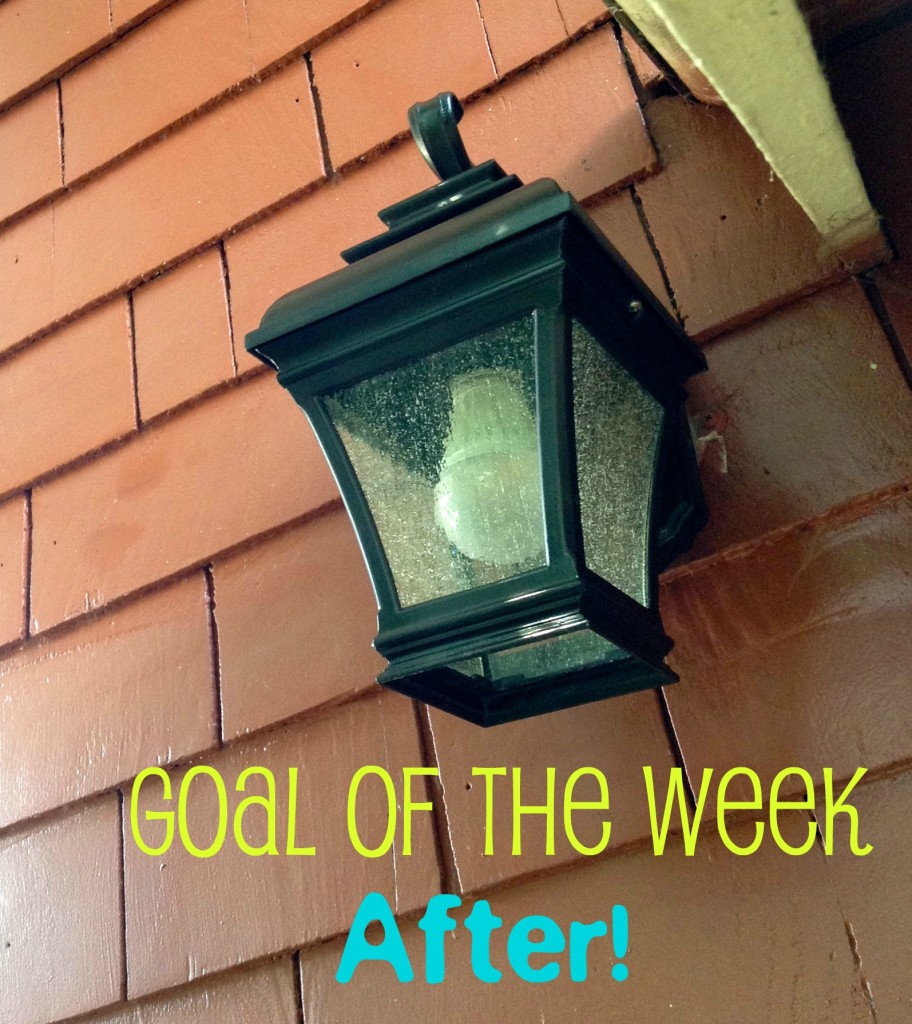 I really like how the seeded glass looks after her spit shine. Not bad for $4.65, huh?
This week's Goal of The Week is to finish up the guest cottage instruction notebooks that were supposed to be my mother's 2011 Christmas present. (Yes, 2011. That is not a typo!) These notebooks will include all the information her tenants need for their short stays in her delightful guest cottages. Hopefully, this will cut down on all the misunderstandings about when garbage day is, how to figure out the shower, how to work the cable TV, etc., etc.
The books are actually mostly finished, but for some reason they got put aside and entered the dreaded category of "things I feel crappy about and therefor must ignore." But no more, as I have given myself until next Monday to get them completed and into their respective cottages.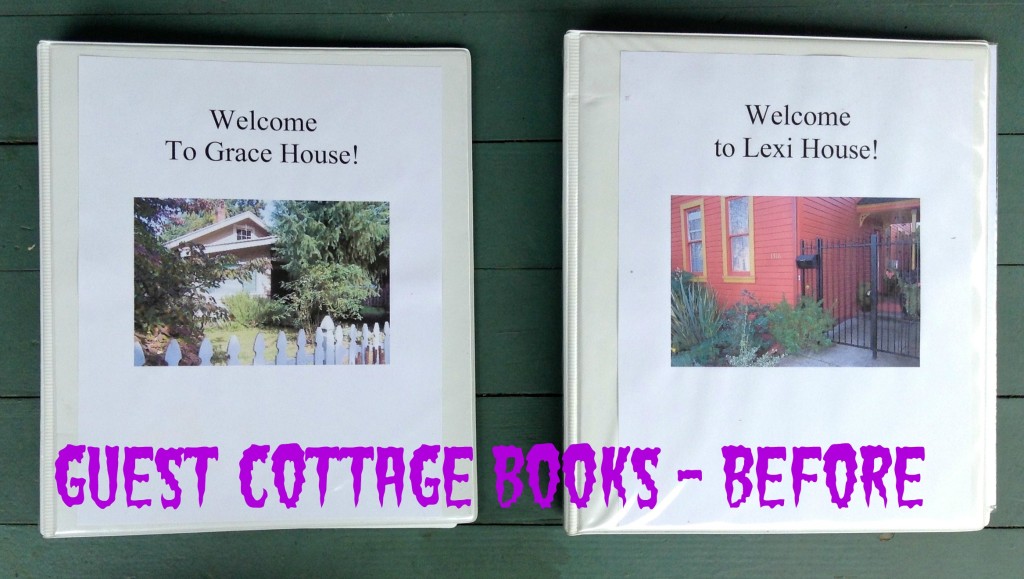 Are you participating in The Non-Consumer Advocate's Goal of The Week project? Please share your goals in the comments section below.
Katy Wolk-Stanley