My fifteen-year-old son is obsessed with soccer. Playing soccer, watching soccer, soccer paraphernalia, soccer players, soccer cleats; and yes, soccer talk. Endless fascinating soccer talk. Luckily, my husband has a similar, (luckily not completely obsessive) interest in soccer, so he's able to soak up the majority of our son's soccer fascination.
Just yesterday my son was talking about how some Portland Timbers player deserved to win Goal of the Week, and it was as if a lightbulb went off inside my head:
Goal. Of. The. Week.
Not a soccer goal, but a personal goal. A single do-able, not overwhelming goal. A concrete goal. A reachable goal. A realistic goal.
Nothing like:
"Learn a second language" or "Clean out basement" or "Put together a comprehensive budget plan."
Something more along the lines of:
"Clear that one corner of the bedroom" or "List three things on Craigslist" or "Read this one book."
And so I present to you a new weekly Non-Consumer Advocate feature:
The Goal of The Week!
This goal can be related to frugality, finances, simple living, (which is my favorite vague and wondrous category) or really, anything you want.
My Goal of The Week is influenced by having to work both tomorrow and Thursday, (hence gone from the house from 6:15 A.M. – 8:30 P.M.) so I'm going to keep it small and proclaim my goal to be:
Clear that one corner of my bedroom.
See? It's been like this for ages, yet I never seem to get around to dealing with it.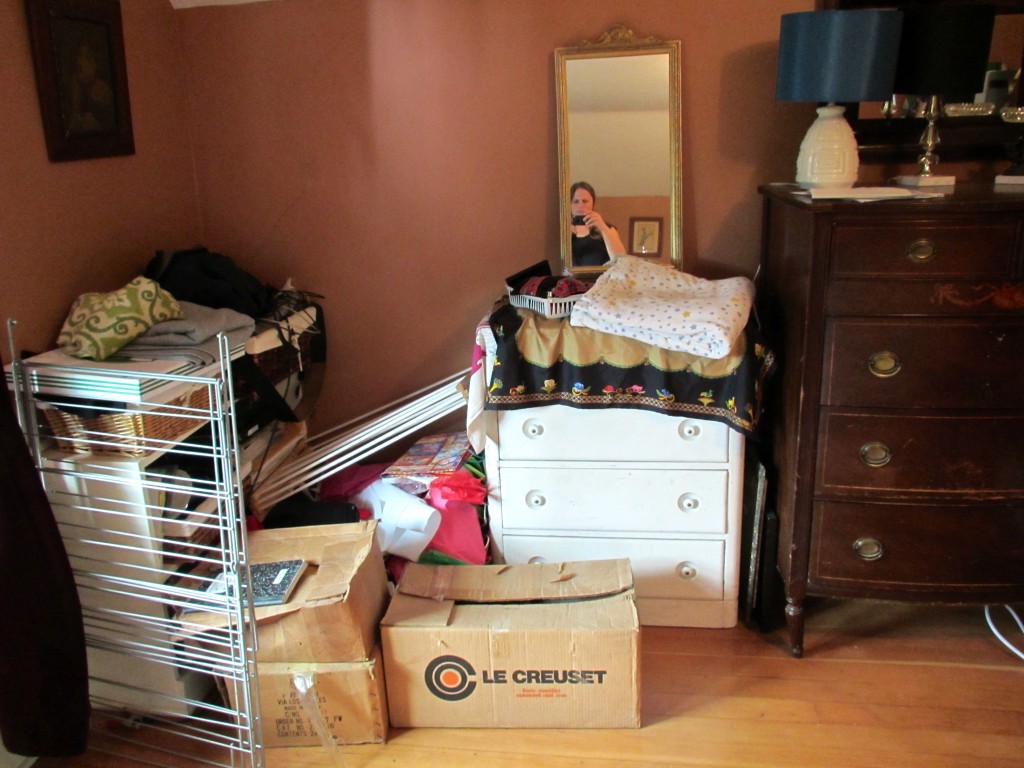 I'm giving myself until Sunday to declutter and make sense of this corner of my bedroom , and hopefully by keeping the goal reachable, I can avoid getting overwhelmed and mired in the details.
So . . . what's your Goal of The Week? Please share yours in the comments section below.
Katy Wolk-Stanley