My husband and I had a few errands to run yesterday, which we interspersed with trips to two different Goodwill thrift stores.
I always scope out the mugs, as they're easy to sell and certain ones can bring in the Big Bucks.™ I didn't find any worth buying for resale, but I do want to reiterate that there is an excess of already manufactured mugs in the world. Please consider making a "only used mugs" pledge, as there's an obscene glut of them at every thrift store I've even been to. Cute ones, no sacrifice necessary.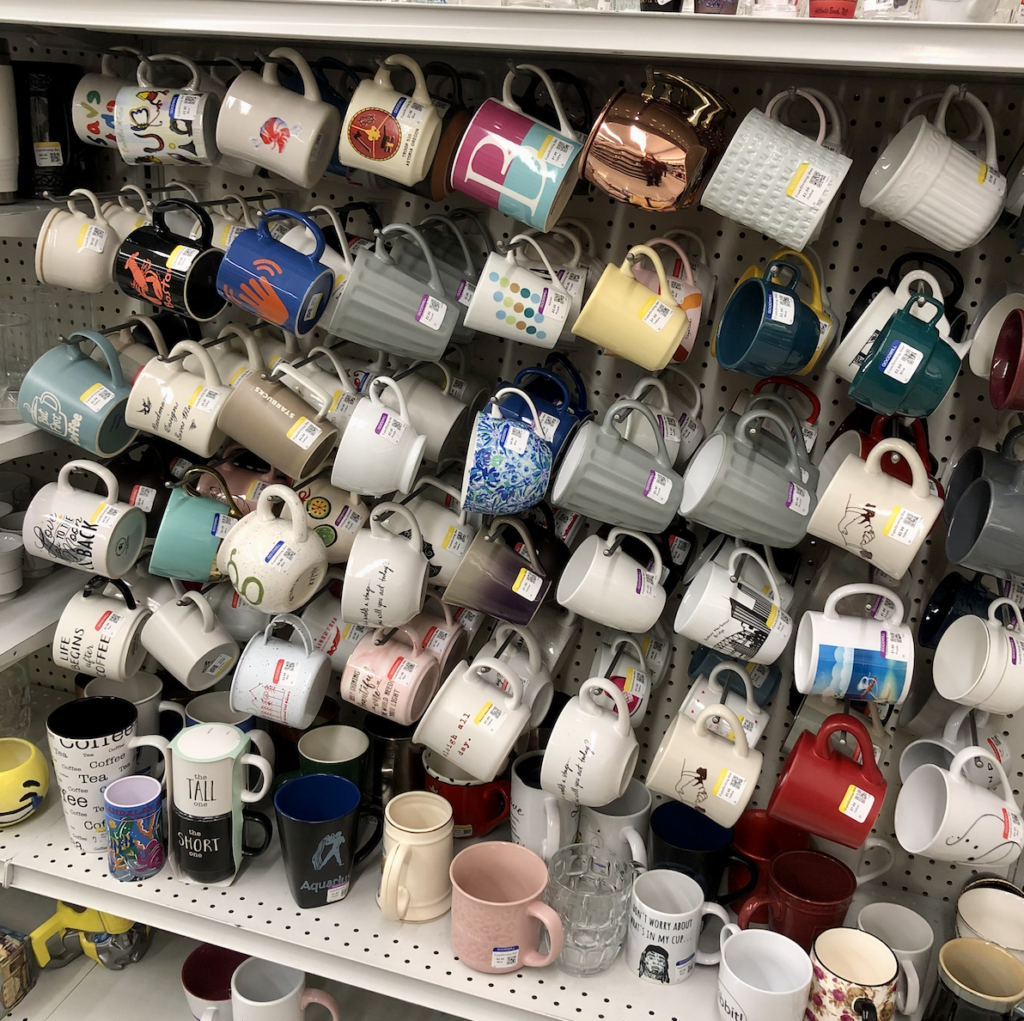 Seriously, it's beyond ridiculous!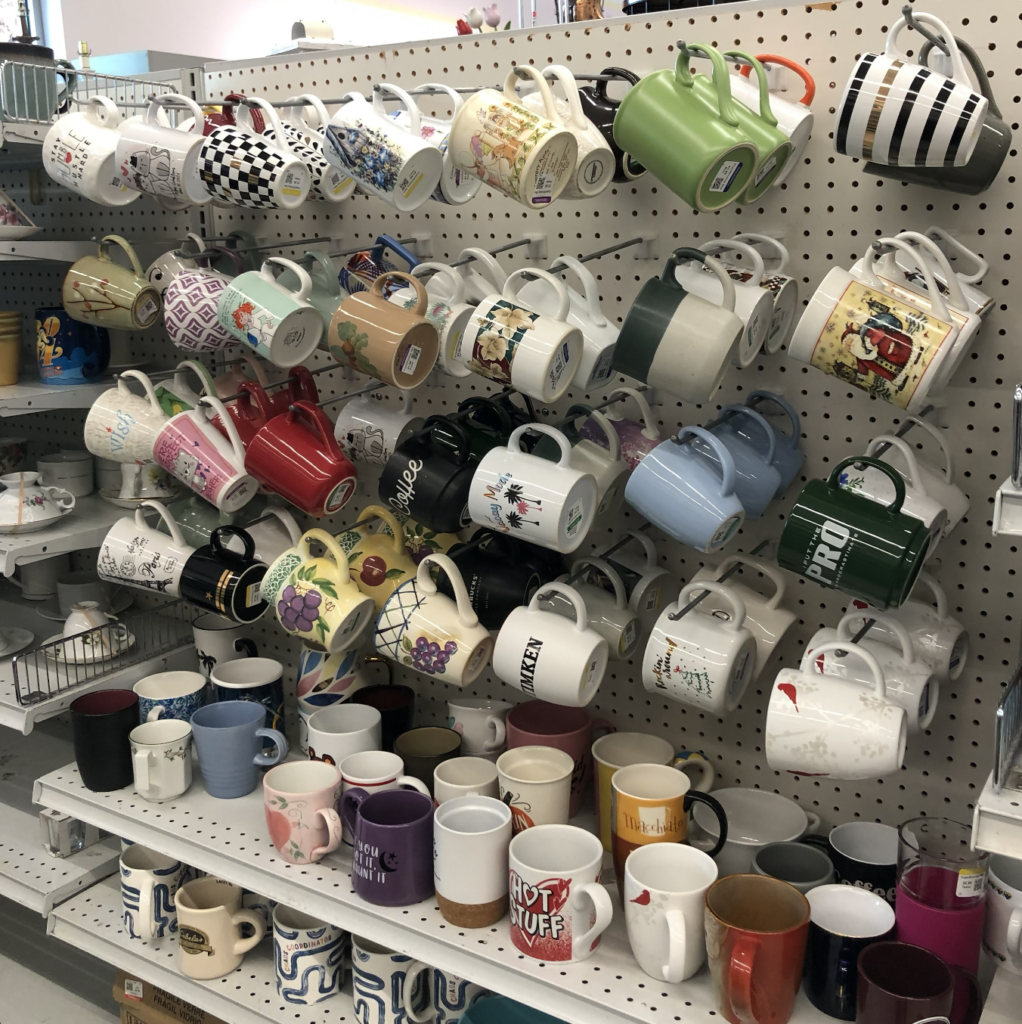 November/December is the time to thrift for your holiday decor. There are always super cute vintage and modern era tchochkes to set the mood for your winter celebrations. Skip the Target "Dollar Spot" and instead head to your thrifts.
Y'all already know that I'm searching for silver "V" and "Y" stocking holders to complete "Oy Vey" for my mantle. I know they're out there and I'm enjoying the hunt! Sorry, gold P.E.A.C.E., you ain't it!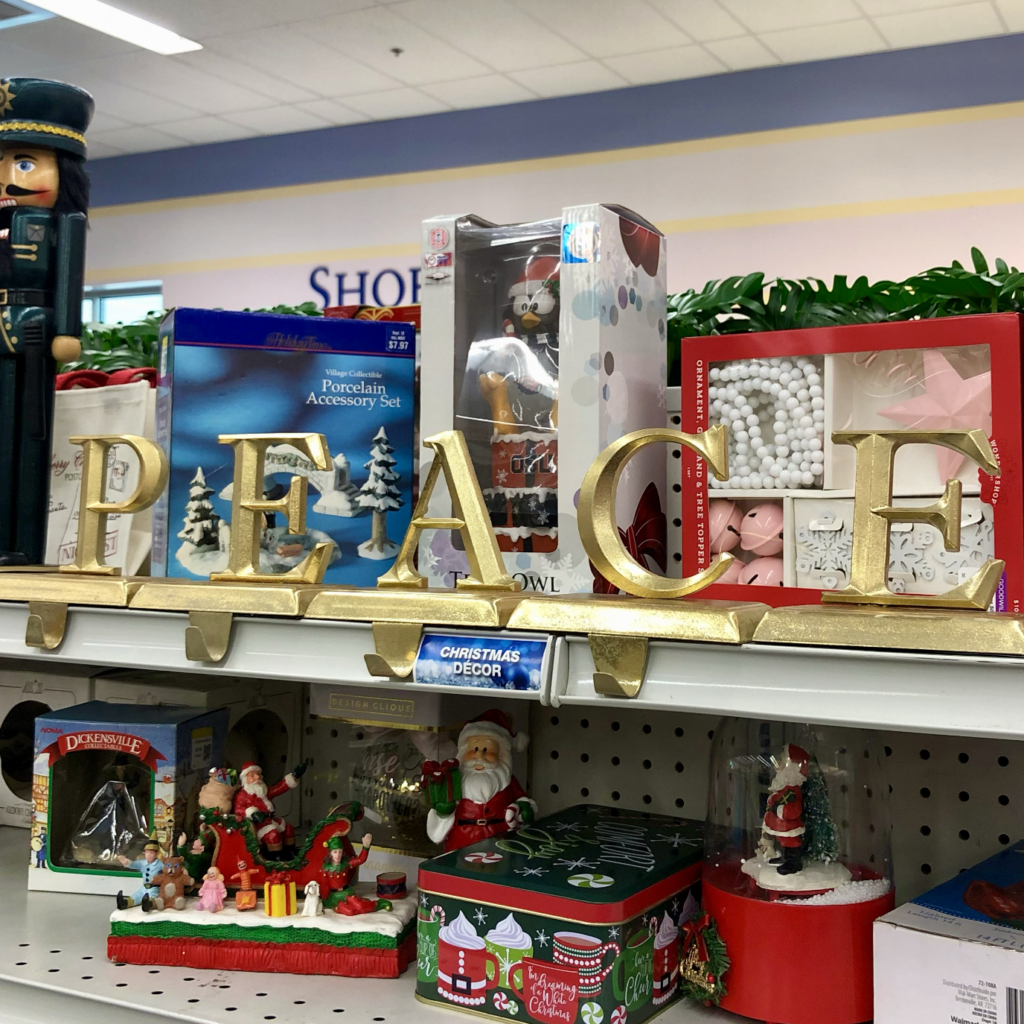 Here's the baddest of "Badwill" for the day. Disney Magic Kingdom Crocs, all bright, branded and plastic-y. I know that certain Crocs can be worth good money; and I also know that "Disneyana" is a hot reselling category, but these were the ugliest damned shoes to ever infect land on planet Earth!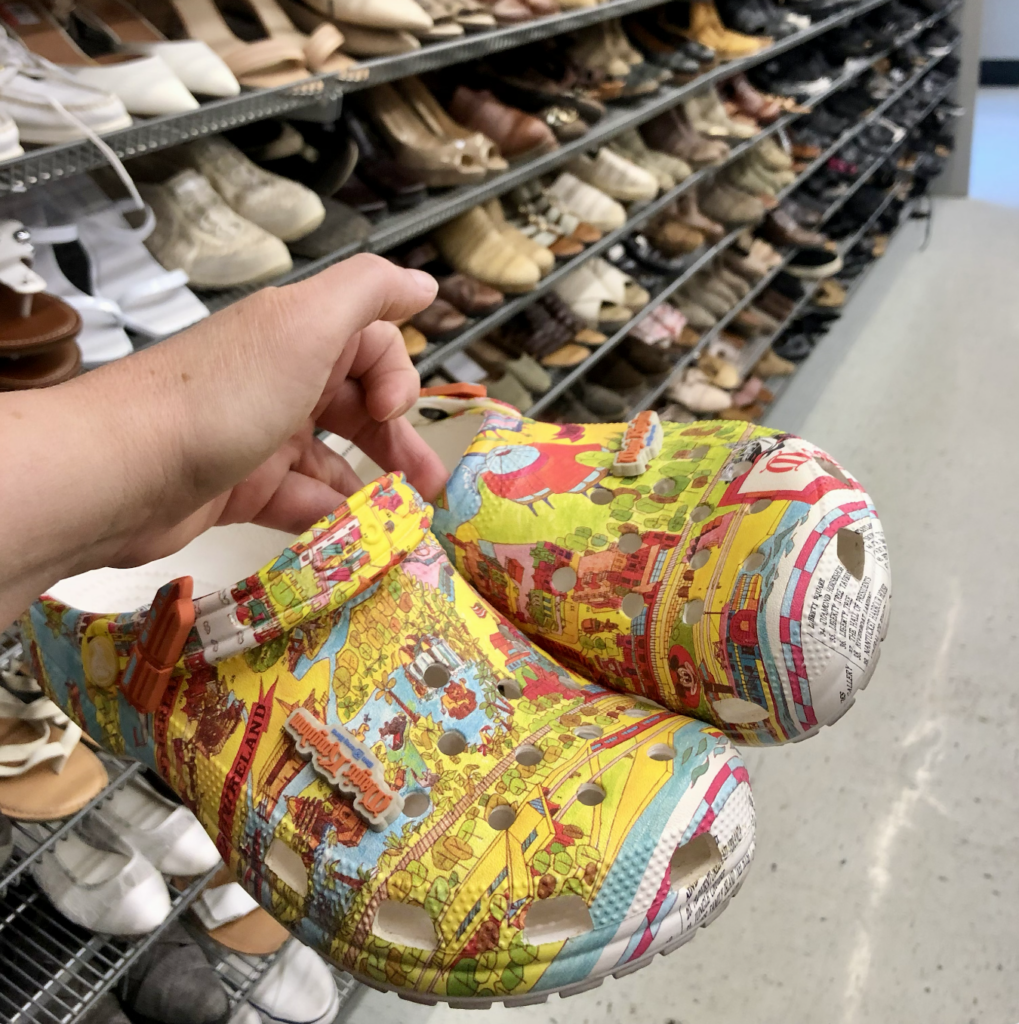 I checked my eBay app for "completed listings" and conformed my suspicions on their worth, but I just couldn't pull the trigger. They didn't pass the William Morris test of "Have nothing in your houses that you do know to be useful or believe to be beautiful."
No use, no beauty. Might spread their ugliness.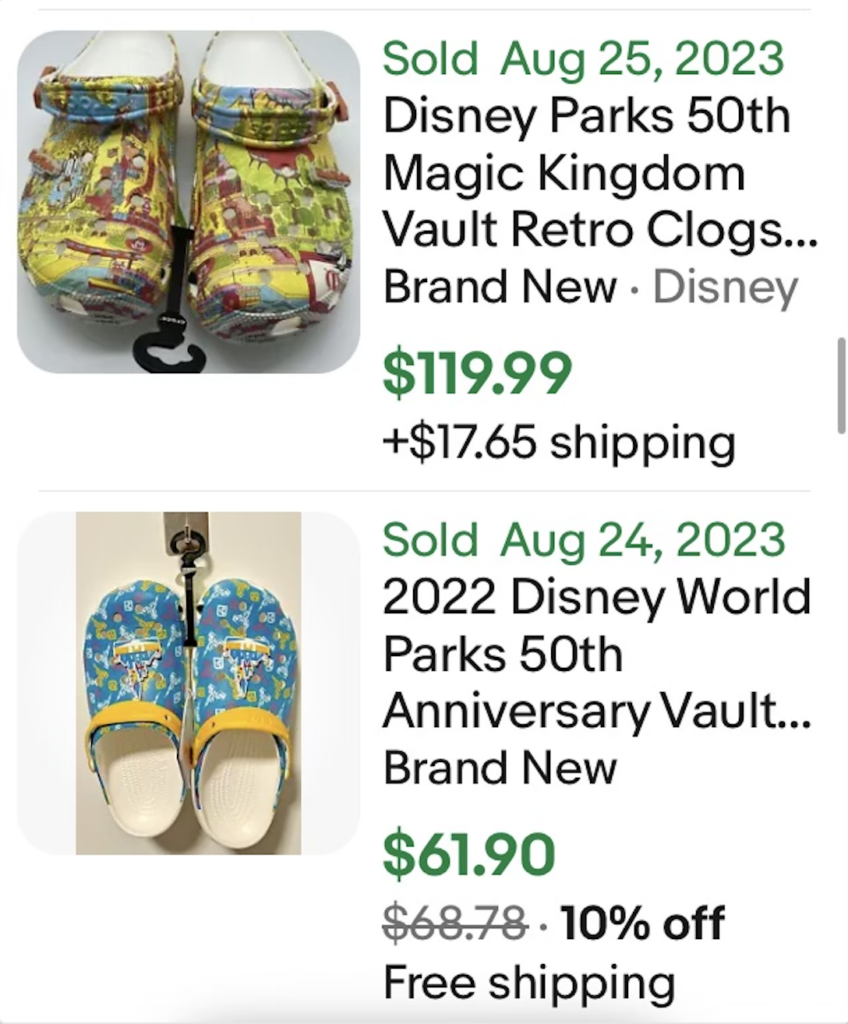 Moving on . . . I was drawn by the sweetness of this carved stone rhinoceros chess piece. It was priced at $4.99, so I left it for someone else. I have enough pretty doo-dads and never enough five dollar bills.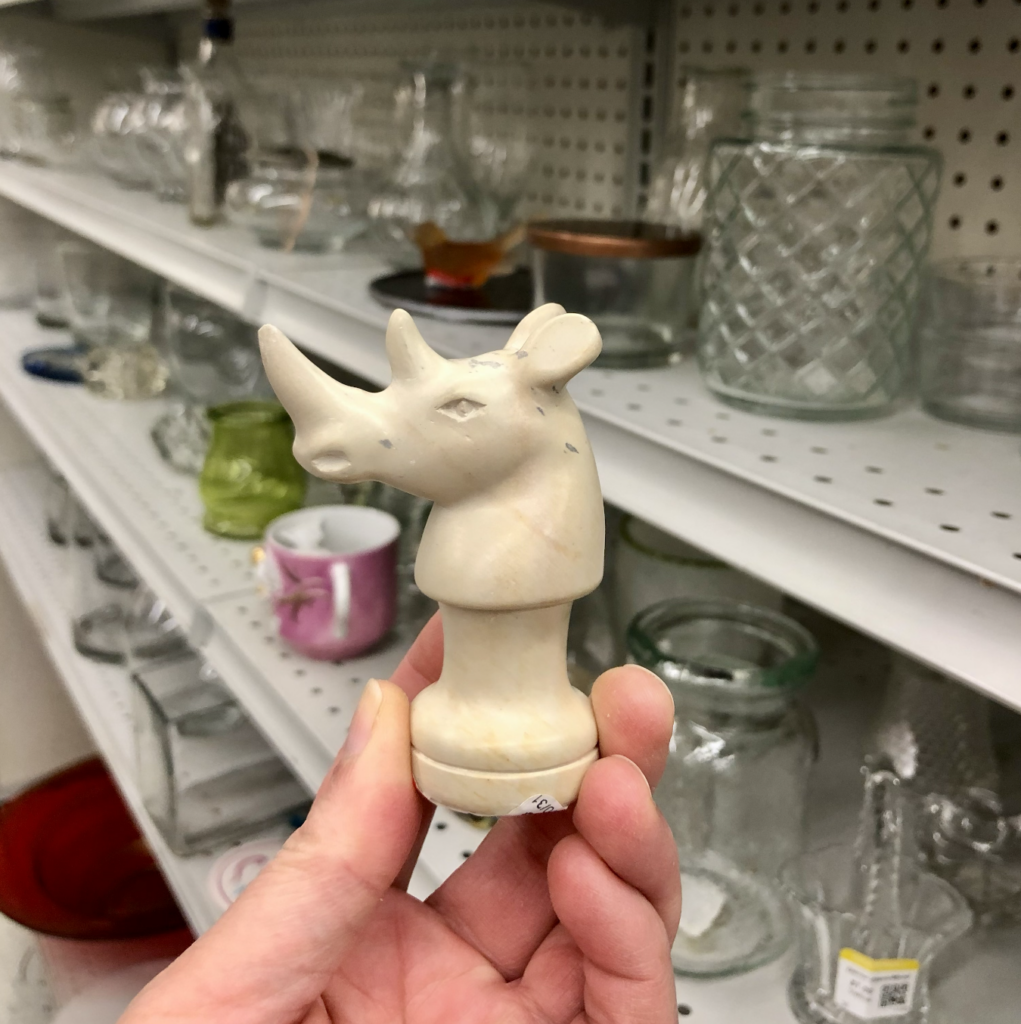 I did buy this PlayForever car. Priced at just $3.99, it stood out from the shelves of cheaply manufactured toys and my suspicions were correct as it sells new for $45 and has a healthy resale value.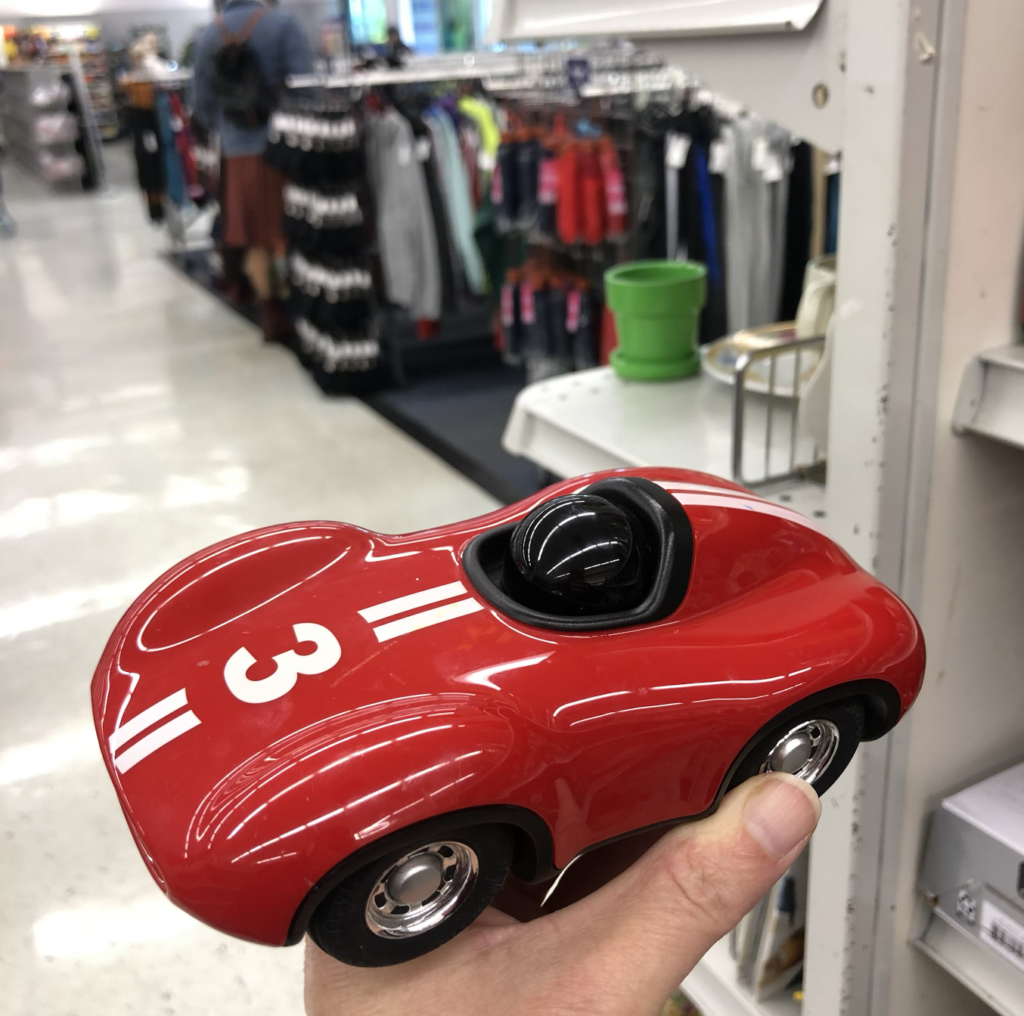 eBay confirmed this suspicion.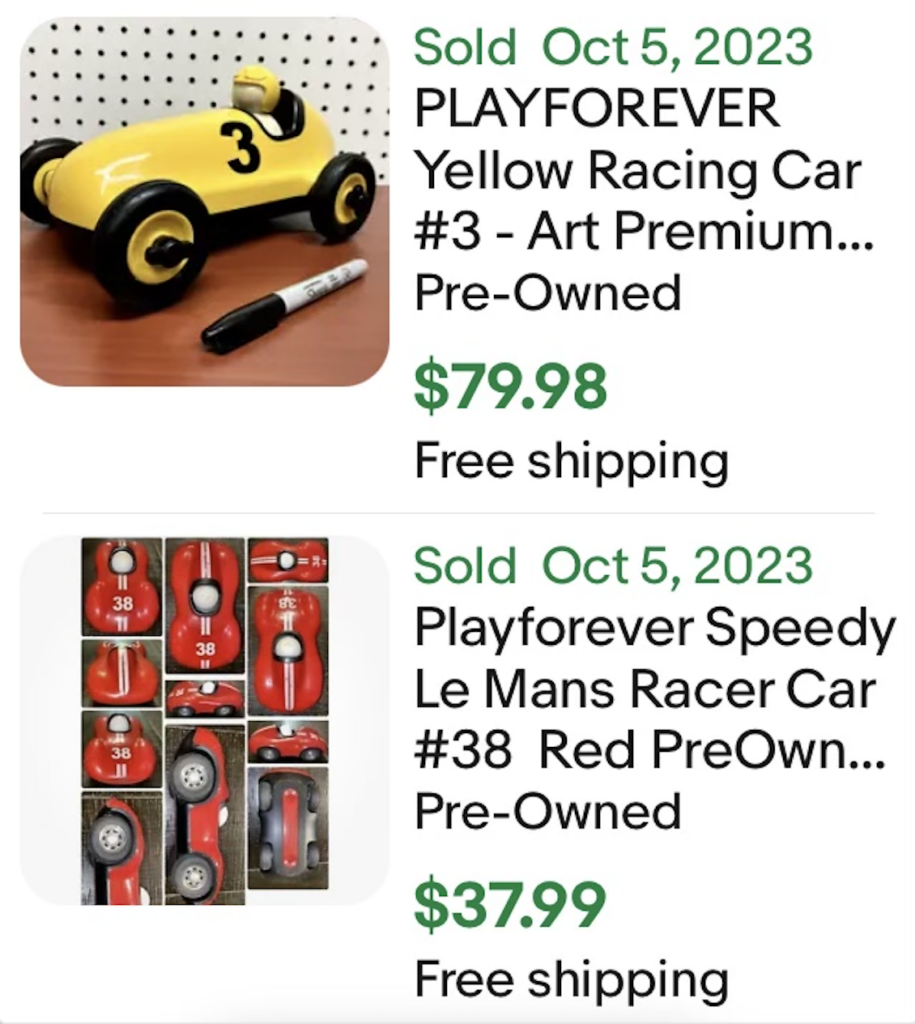 I did pick up one item to keep, which was a Fiestaware gravy boat. (I somehow didn't photograph it in the store.) I already have one in their "Lilac" color plus a couple extra random ones, but Thanksgiving is around the corner and there are never enough of these for our extended tables.

$3.99 was the sweet spot on pricing and it'll slot seamlessly into my Fiestaware heavy tablescape.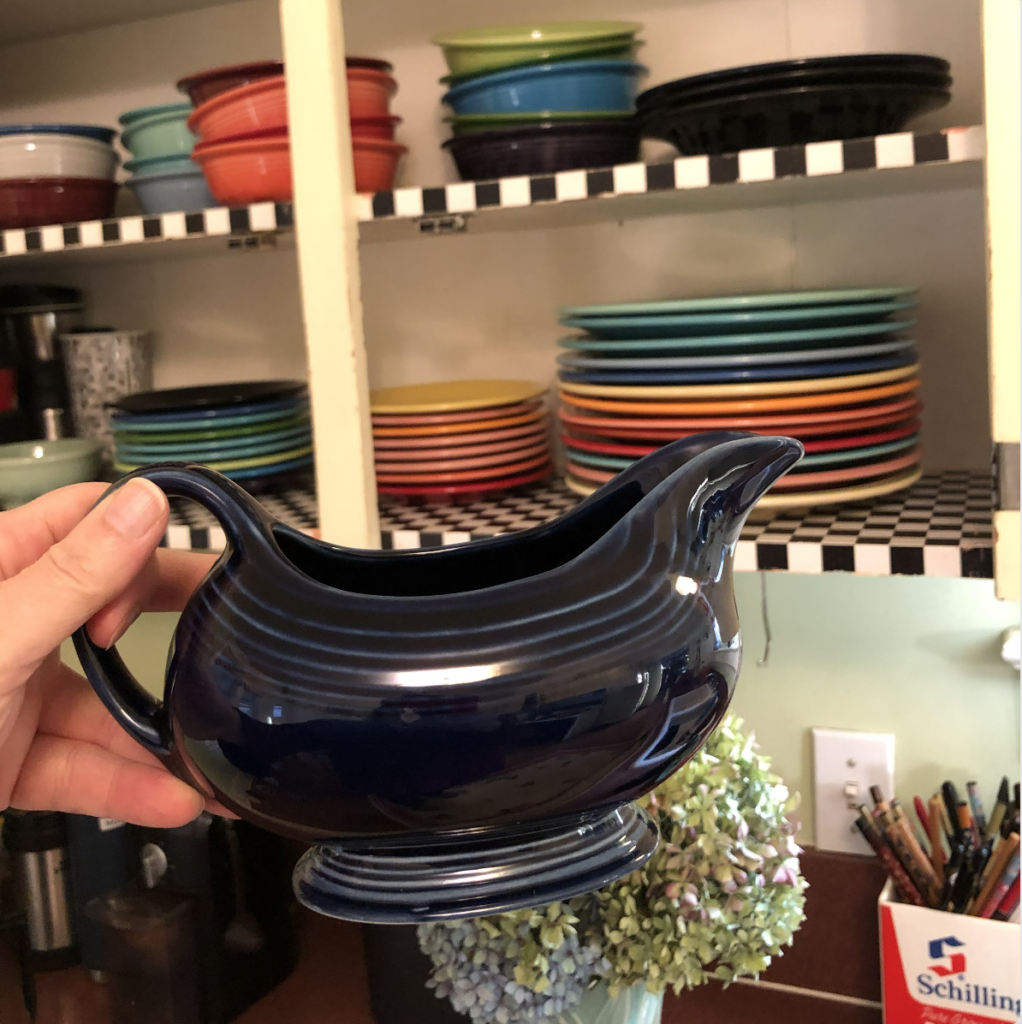 Something to sell, something to keep and something to mock. A satisfying day of thrifting.
Katy Wolk-Stanley    
"Use it up, wear it out, make it do or do without."