I'm trying to decrease the frequency of my thrifting, as I have a hard time turning down the pennies-on-the-dollars merchandise, and I want to sell the stuff I bought for resale before I bring home any additional merchandise. (The days of everything I put on eBay easily selling are sadly long gone.) However . . . my older son needed a decent looking belt, so off to Goodwill we went!
Whee . . .
Of course, my main goal when thrifting is to find the weirdest, most bizarre and frankly disturbing items possible. (You know . . . for you, the readers.)  So yes, I had to photograph this handmade ceramic bust, whose head opens up as a handy way to store to store cookies or murder weapons: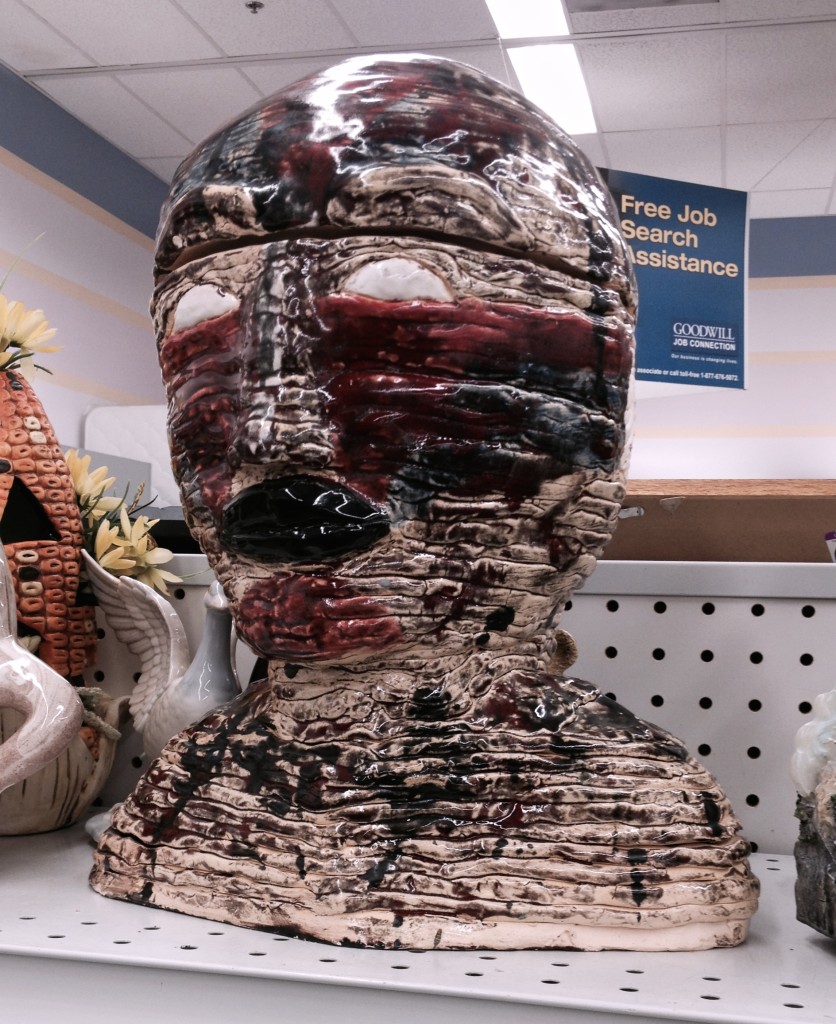 Here's a close up for all your skinned face pleasure: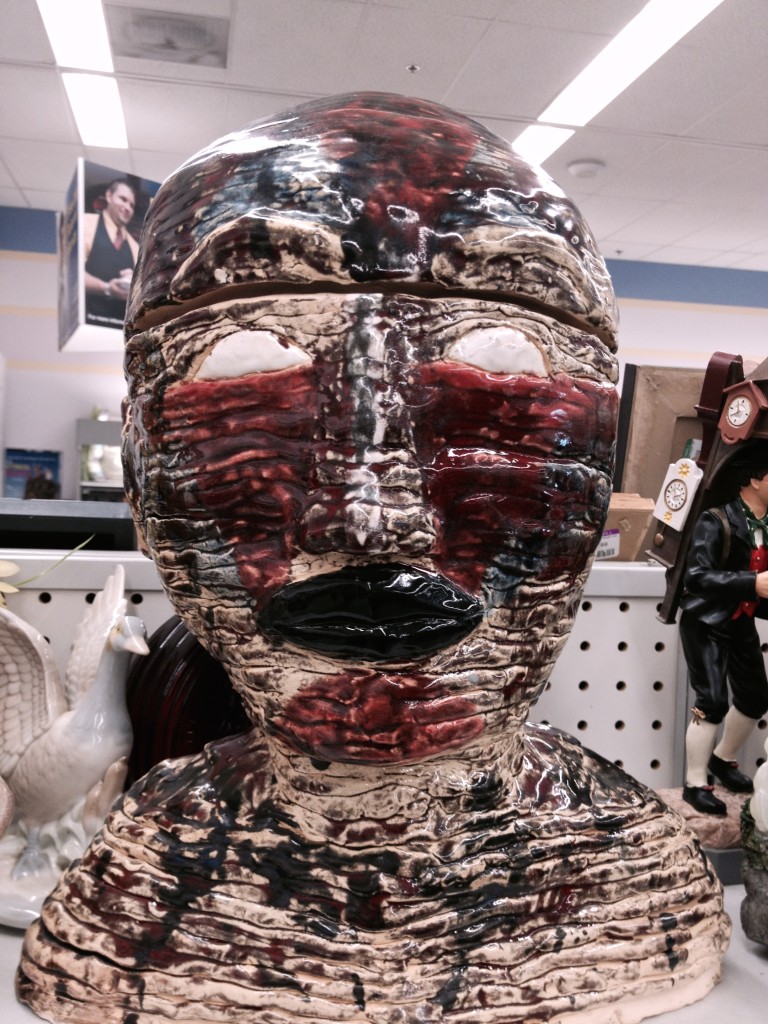 Then again, it might be useful as an aversion therapy technique for decreasing cookie intake.
Hey, pretty lady . . . want a cookie?
As always I was inundated by targeted savings banks:
Boat: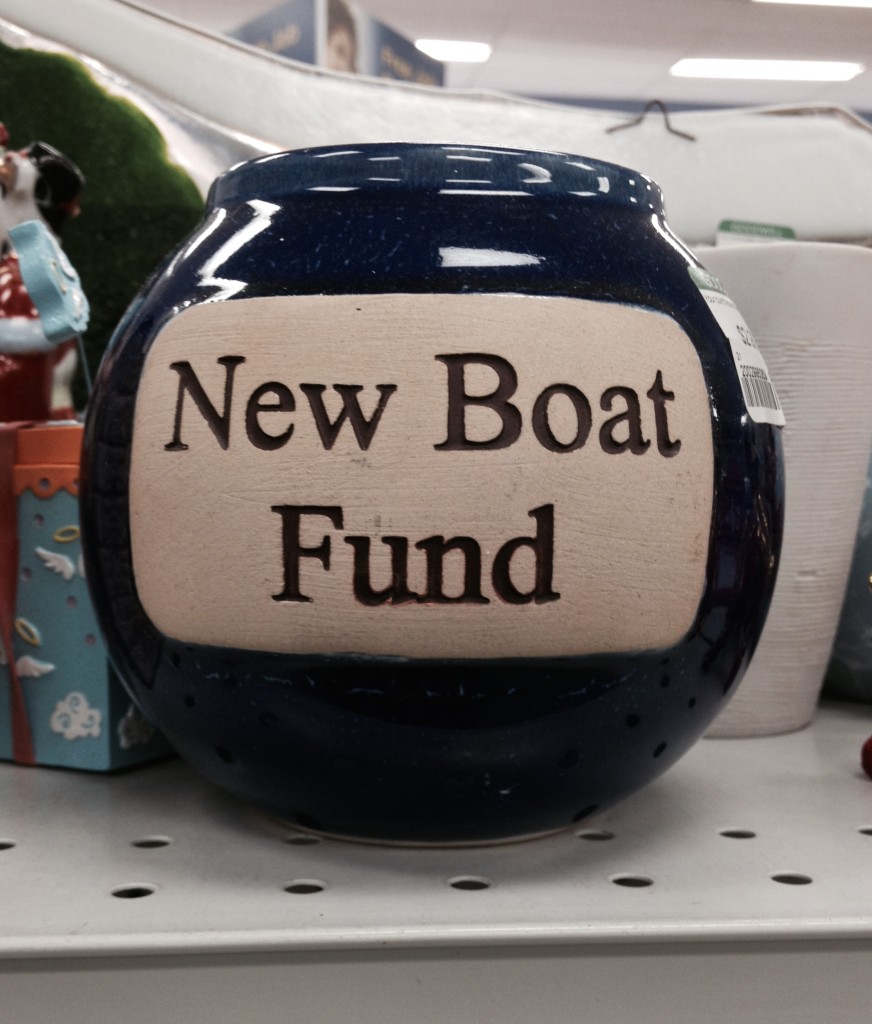 Shoes: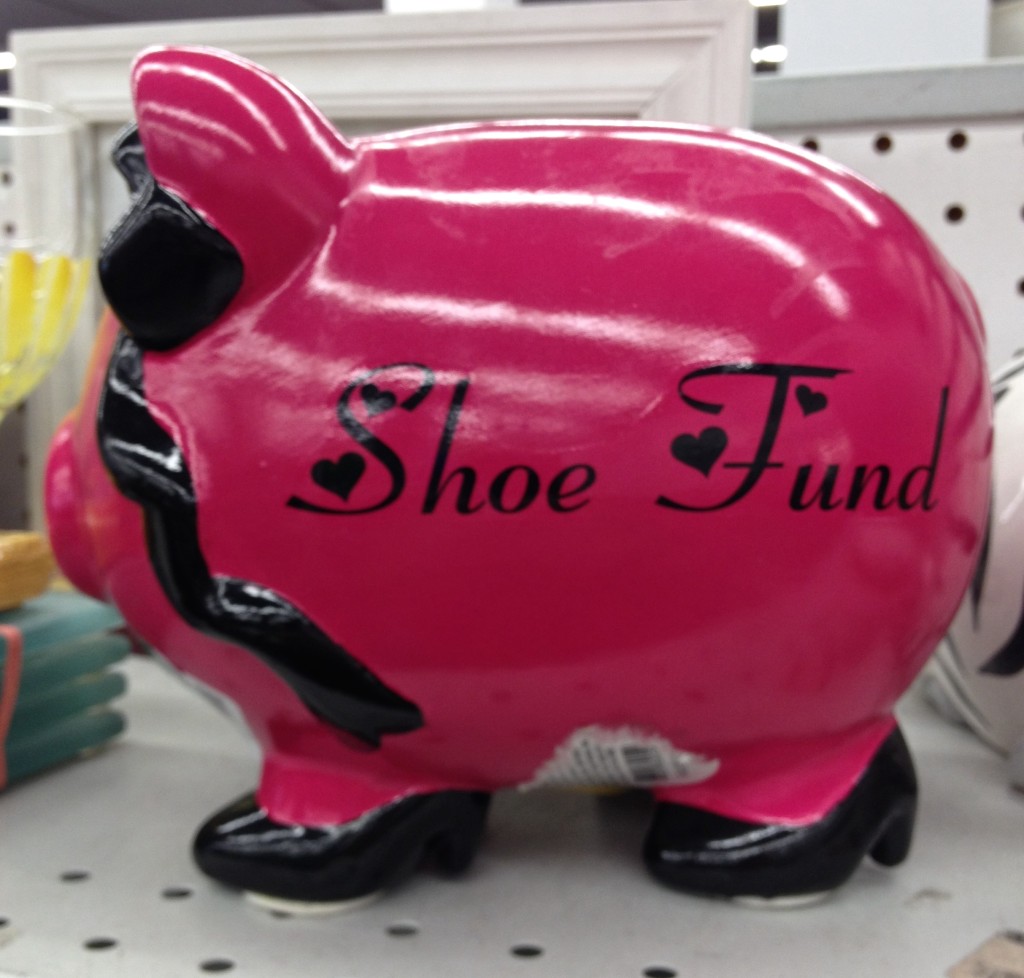 Retirement funds and summer vacation: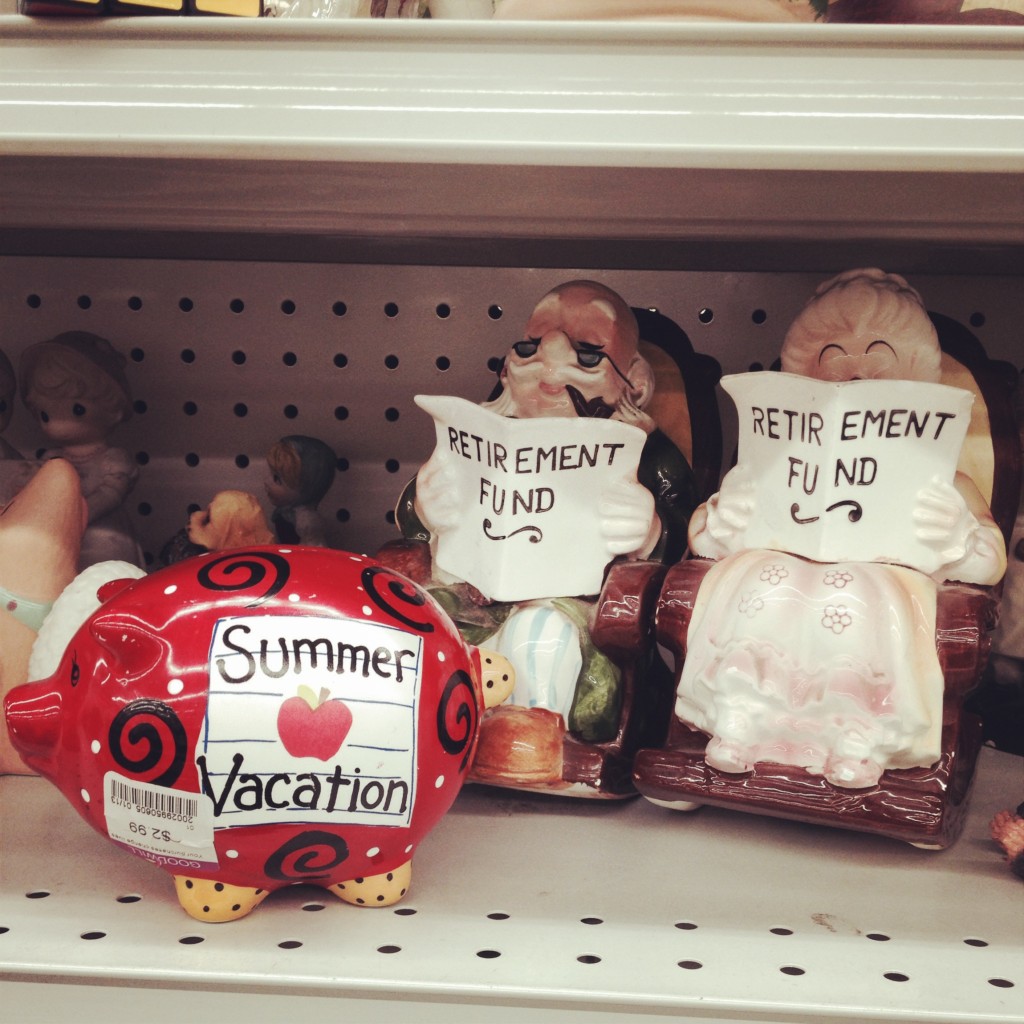 Seriously people, stop giving these as gifts! It's pretty obvious that nobody wants them, otherwise they wouldn't be at every freaking single Goodwill!
I was tempted to pick up this vintage Beverly Hills 90210 bed sheet: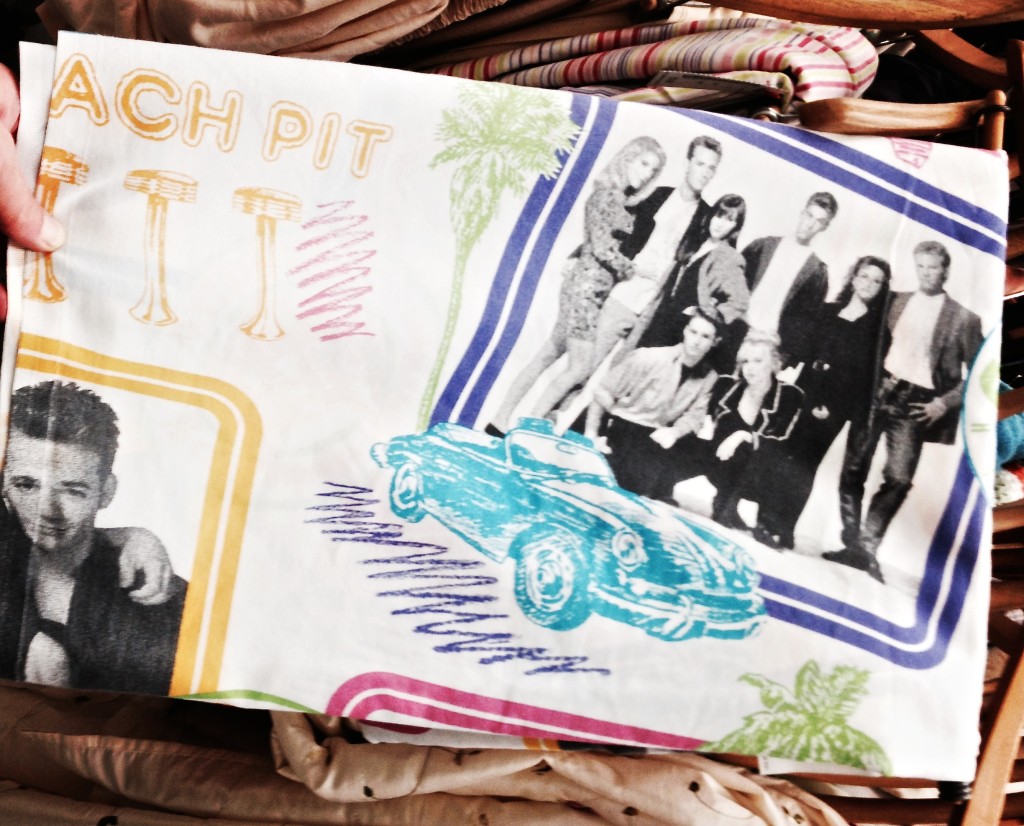 Because really, who doesn't want to gaze into the dreamy eyes of Luke Perry or Tori Spelling while trying to slip into dreamland?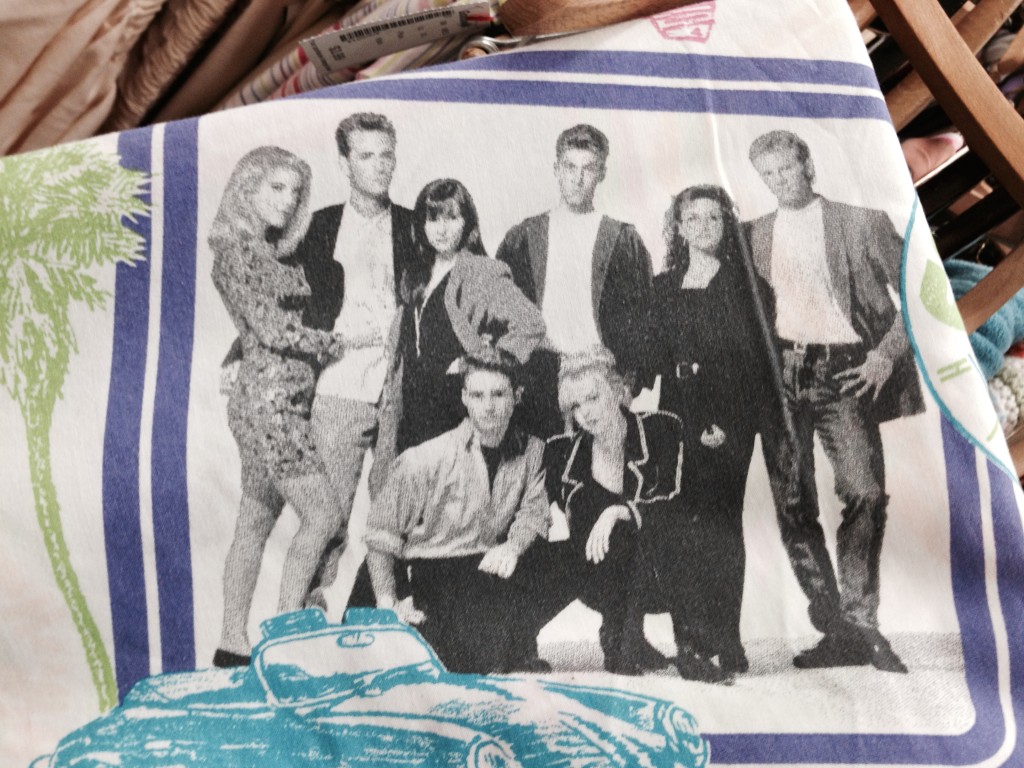 Because I had my son with me, I delegated the job to find "weird stuff for the blog." Being the boy he is, (creative, but with a wicked sense of humor) he created his own weird stuff: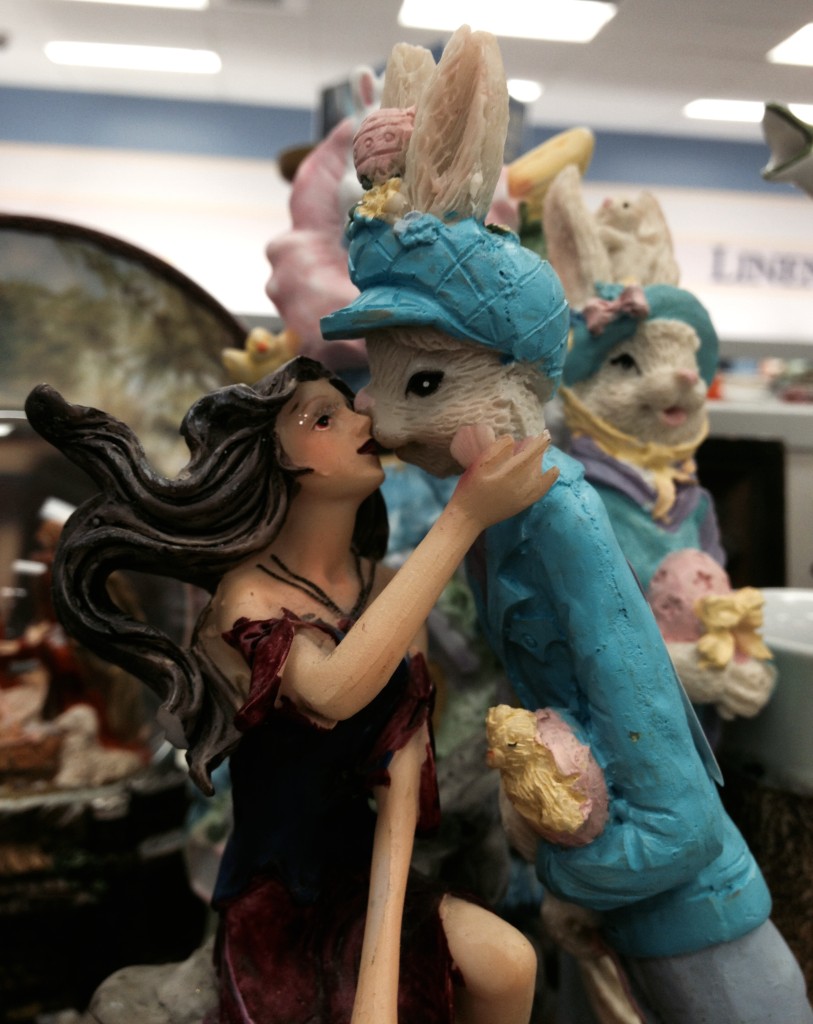 I just hope that female Easter bunny in the background isn't the jealous type.
I get a lot of "Your Portland thrift shops are simply better than mine" from readers, and I can't really argue against this as I've thrifted all across this great nation, and know to appreciate my hometown. (I've lived in Ohio, New York, London, Idaho and New Mexico.) However, there is one common denominator to each and every thrift store, which are the obligatory shelves of mugs.
Please, take a moment for this mug shot: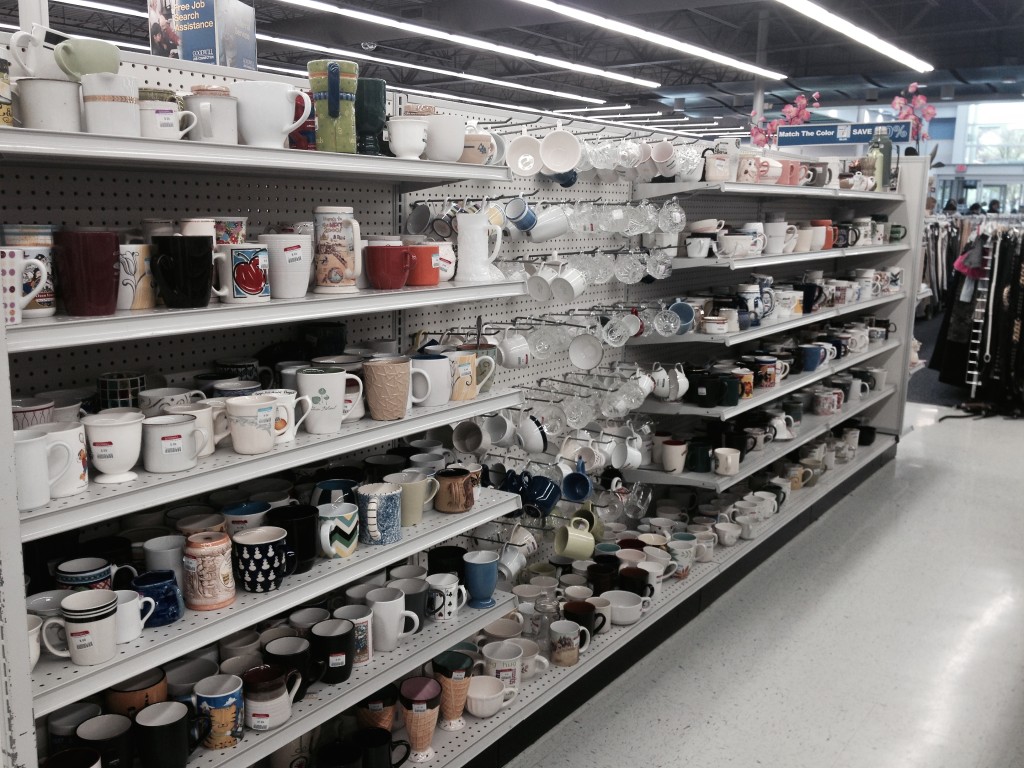 There is no reason to buy  a brand new mug. Ever. Yes, some of these styles are dated, but making things go out of style is a fallacy and designed to keep us buying, buying, buying.
Look at this adorable 99¢ hand painted Polish Christmas mug: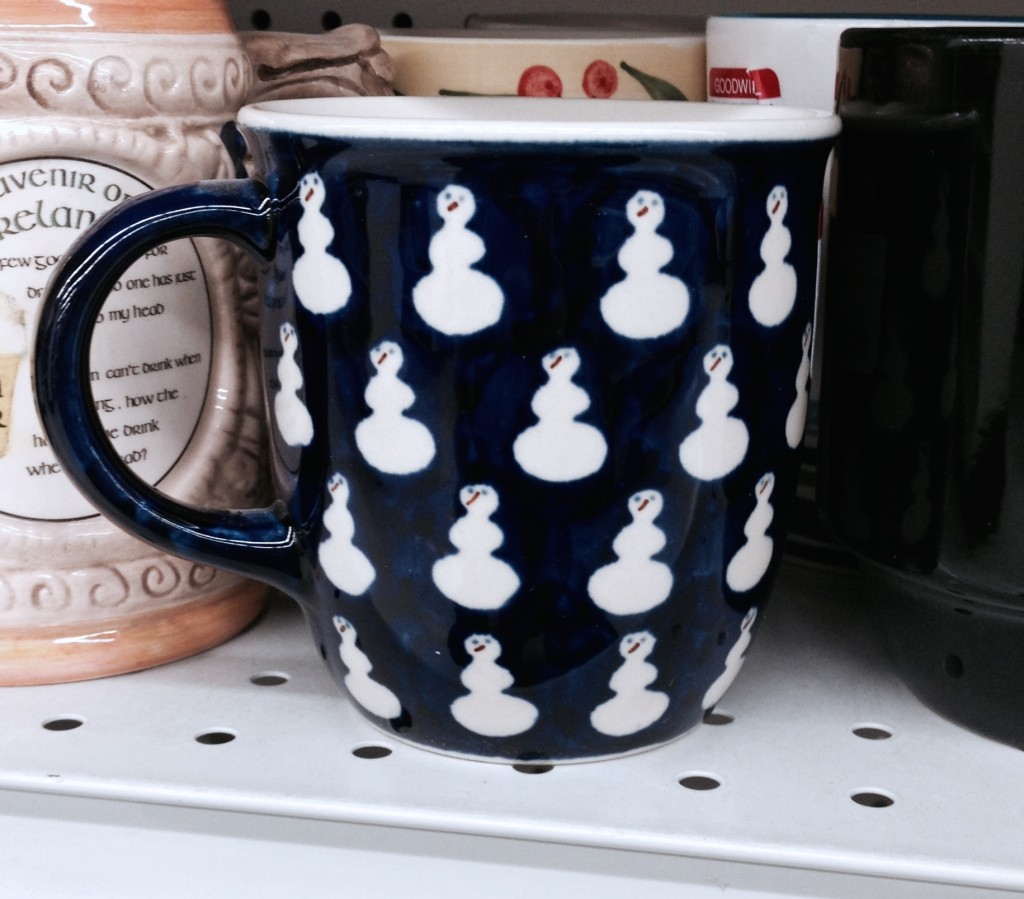 Or this also 99¢ brand new Japanese Rilakkuma ceramic mug: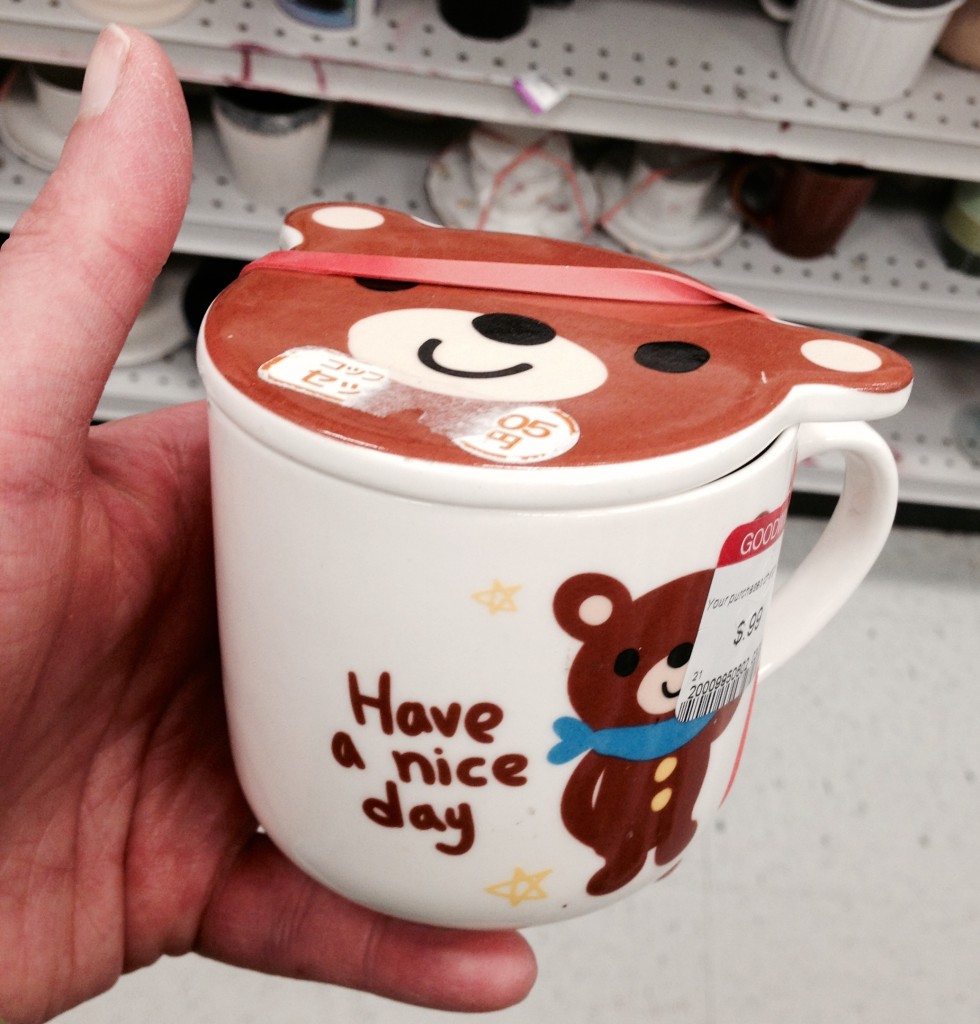 There are enough mugs in the world to cease production for a good decade before it would become a problem. Just check out the shelves at your local thrift shop for confirmation.
However, there are never enough skinned head cookie jars.
I may never reach for an Oreo again.
Katy Wolk-Stanley