I was feeling a bit housebound yesterday, so I headed over to my local Goodwill "to look for weird stuff to photograph." Oddly, none of my beloved family members took up the offer to accompany me.
Oh well, their loss . . .
Although I didn't come across any spectacularly bizarre items, I was taken aback by this train/shot glass holder. Although, now that I'm looking it the photo a bit closer, I think the smoke stack may be the spout to liquor storage.
So . . . multi-purpose?
Is the goal of this item to bring little boys away from their Thomas The Tank obsession and into a life of alcoholic binge drinking?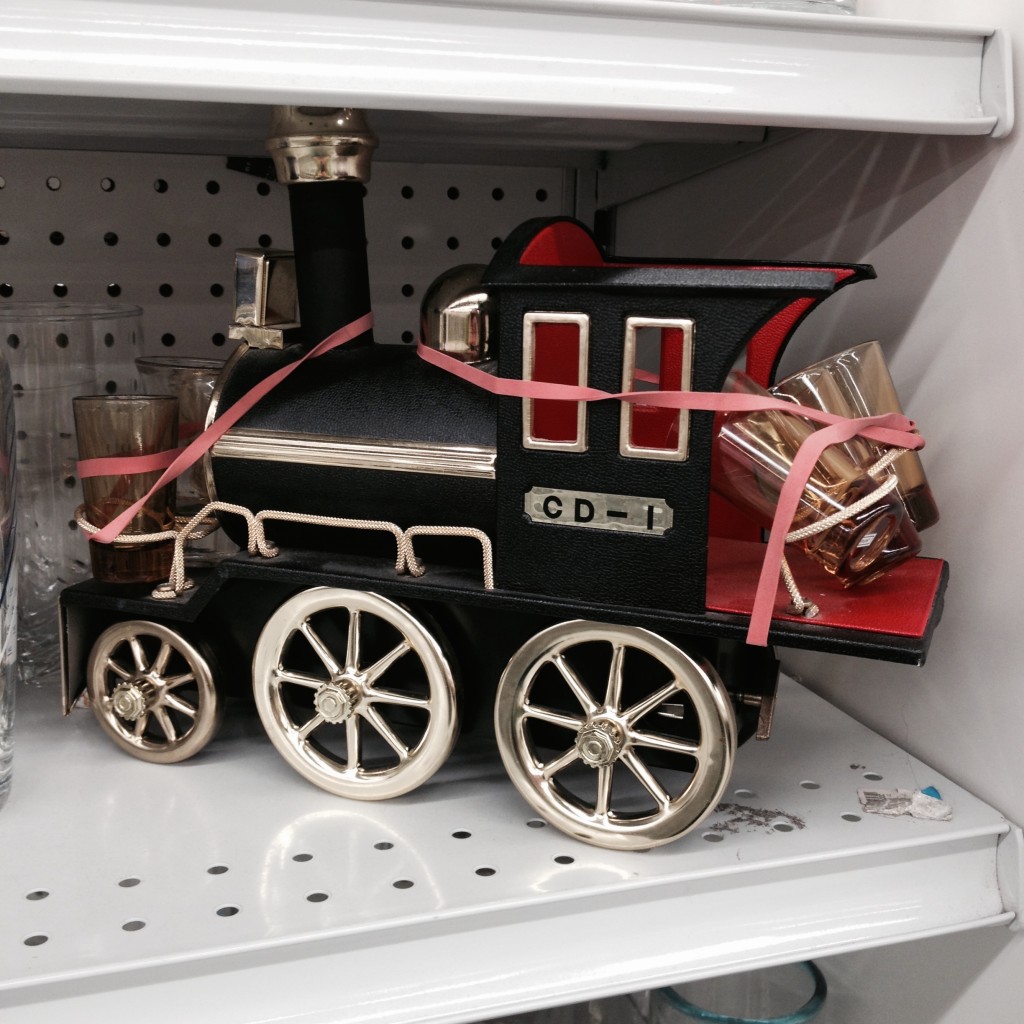 I think that this questionable-will item puts the "chug" in chugga-chugga-choo-choo!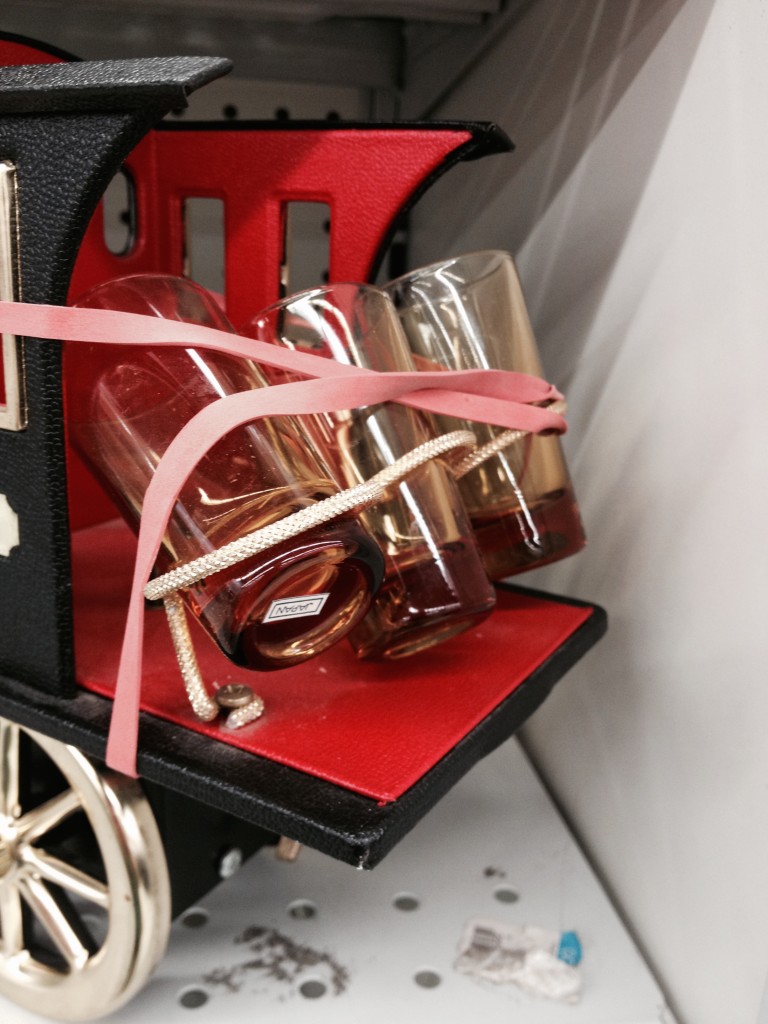 Of course, no Goodwill trip would be complete without the obligatory florist-marbles-glued-onto-crap item. Please people, this is ugly and needs to stop.
Please.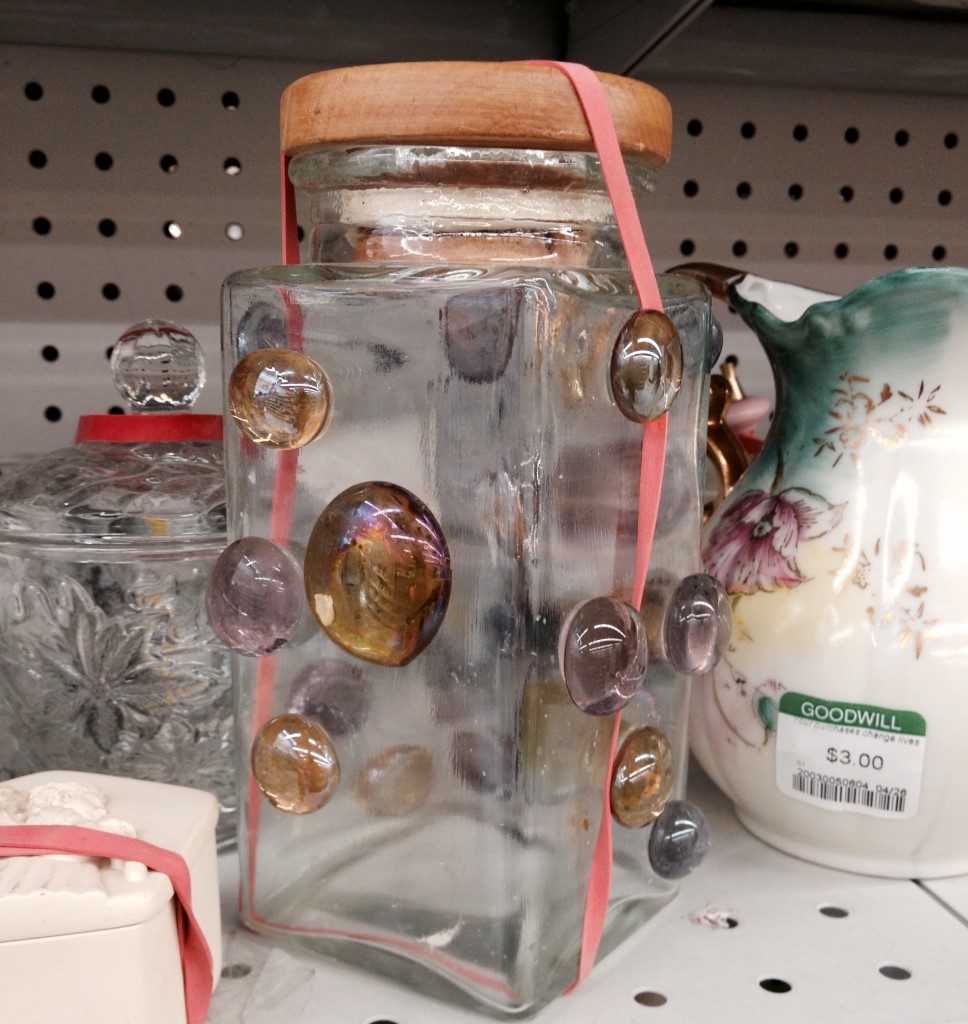 I was drawn to this Tom Selleck Walk-of-Fame commemorative plate. I never was a Magnum P.I. fan, but I'm starting to appreciate the 1980's memorabilia.
"Say hello to my little mustache!"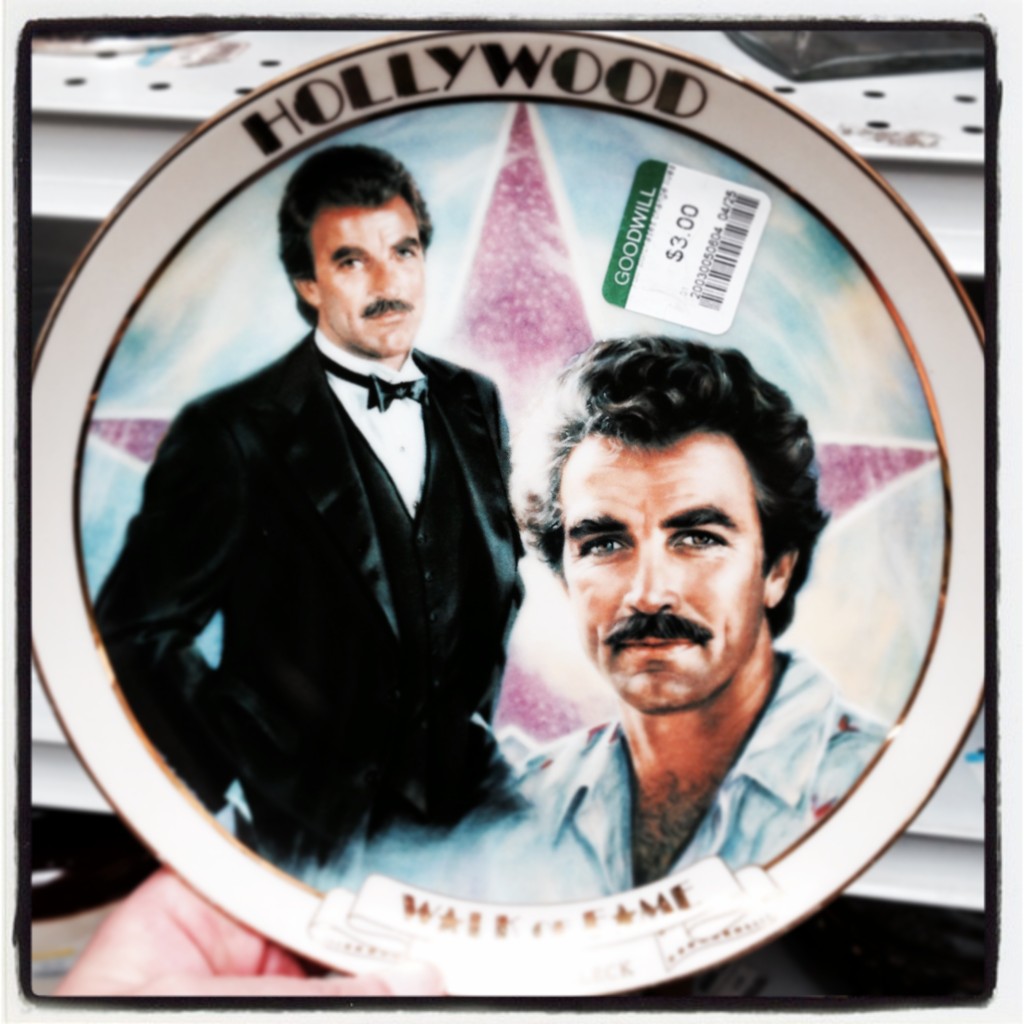 My sister has accused me of having a lamp hoarding problem, to which I say, "So what?!" Look how adorable this sweet basket holding maiden is! And priced at $5, she's a bargain. Sure, she's in need of some rewiring services, but I always pick up free ugly lamps simply for their wiring guts.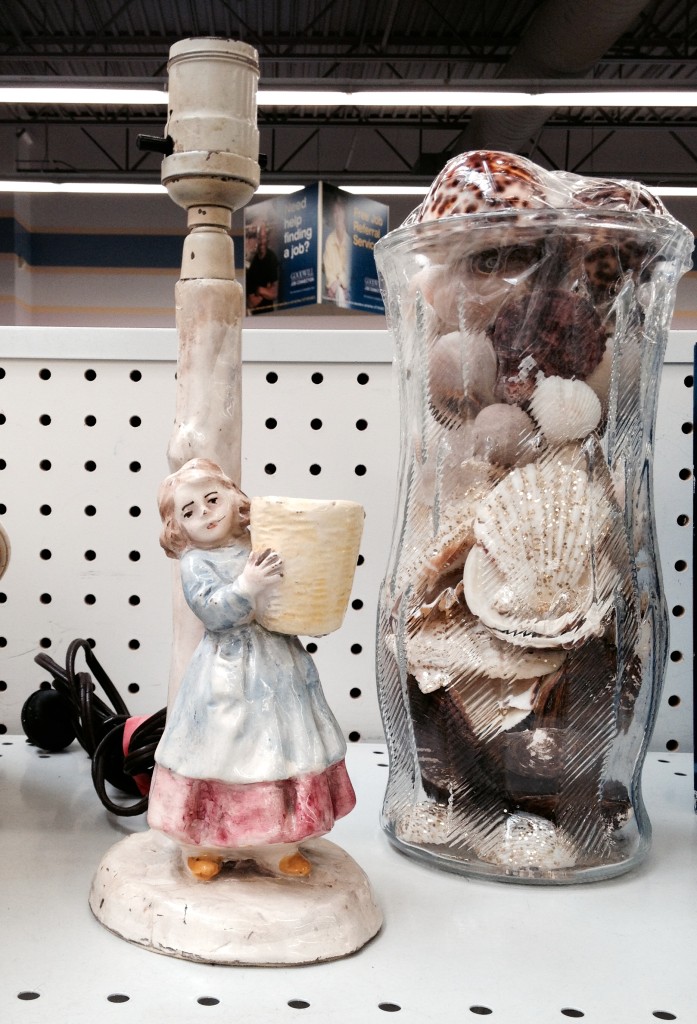 "Why did you not buy me Katy? Is it because your sister has lamp-shamed you?'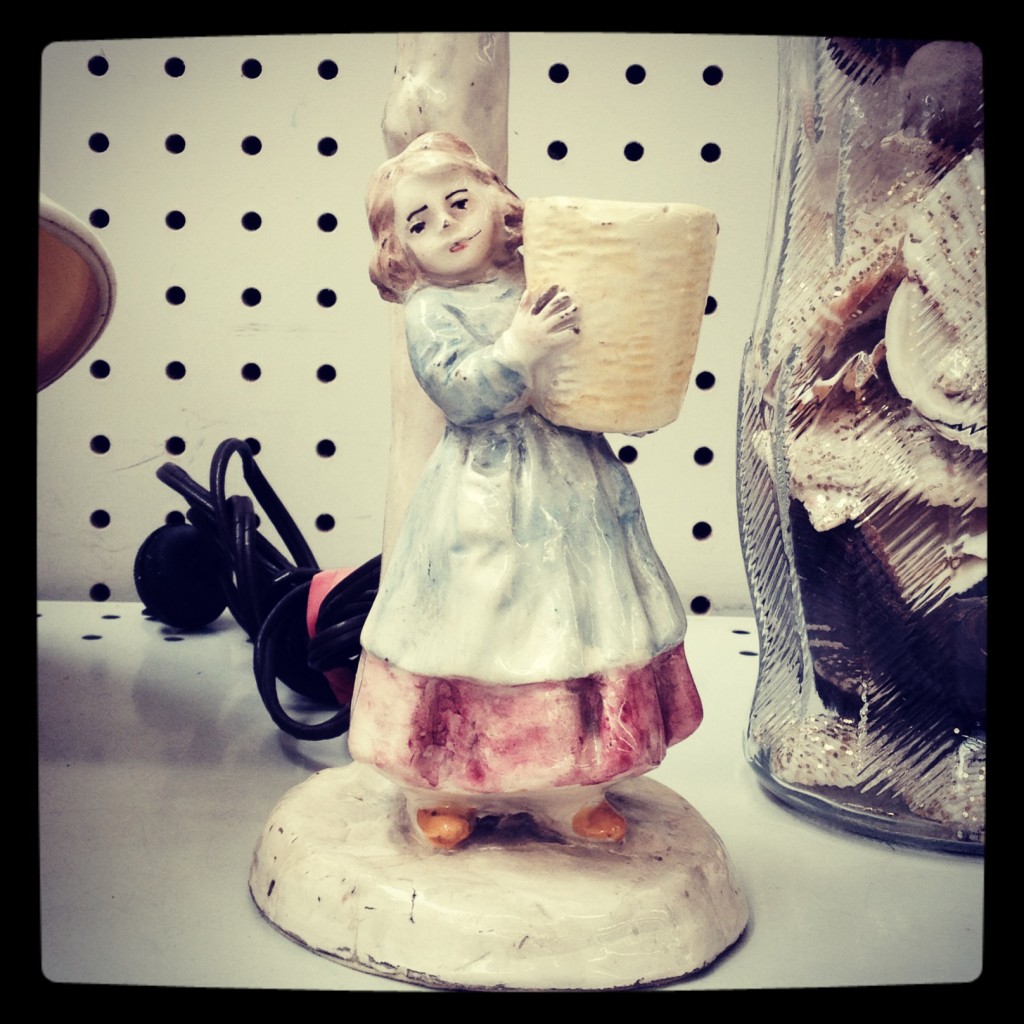 I was grossed out by this Margarita Oasis Unitasker. Such a huge behemoth of a ridiculous appliance. Taking up sooo much room, yet hopefully hardly ever used. (If you're drinking daily margaritas, then kitchen counter space is far from your biggest problem.)
And check out the price:
$59.99!
Puh-leez! Why manufacture something that can only serve a single purpose?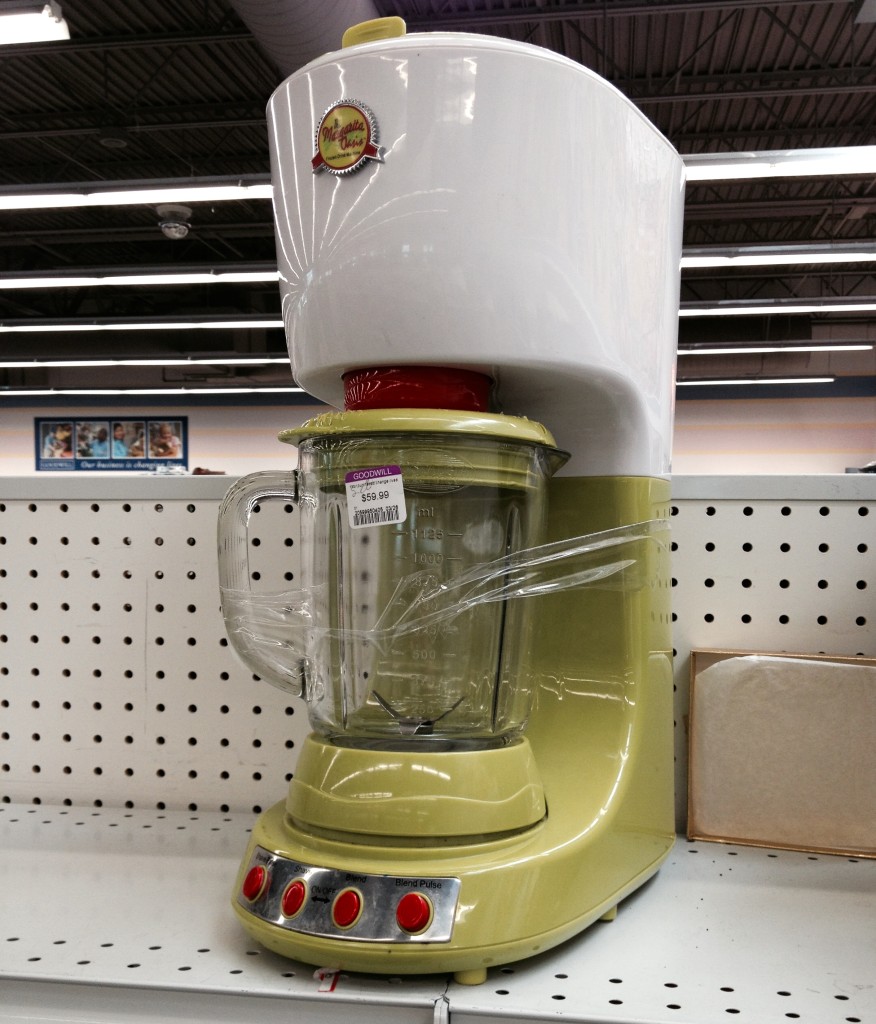 It's a rare treat for me to buy a coffee, but I did pick one up while grocery shopping after my thrifting adventures. And since I paid for it using an empty Starbucks coffee beans bag given to me by a reader, the only cost was a 50¢ tip.
Katy like free. And better than a choo-choo train shot of tequila any day of the week.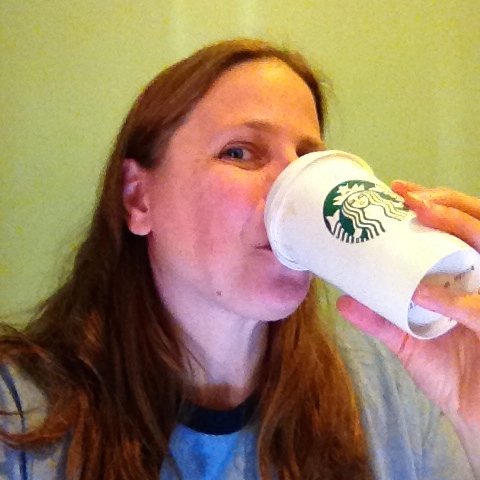 Have you come across any odd or wonderful thrift shop items lately? Please share in the comments section below.
Katy Wolk-Stanley