You know I like to economize by batching my errands, so it would have been downright irresponsible of me to not stop into the main Goodwill after my visit with John and Sherry from Young House Love.
Who me, rationalize? Never!
As always, the Goodwill was full of 99% trash and 1% treasure. Here, see for yourself:
And where, pray tell is this baby's anus? This is what is called an "imperforate anus" in the medical field. I know this, because as a labor and delivery nurse, I have to assess the newborns from head to toe, making sure poop can occur.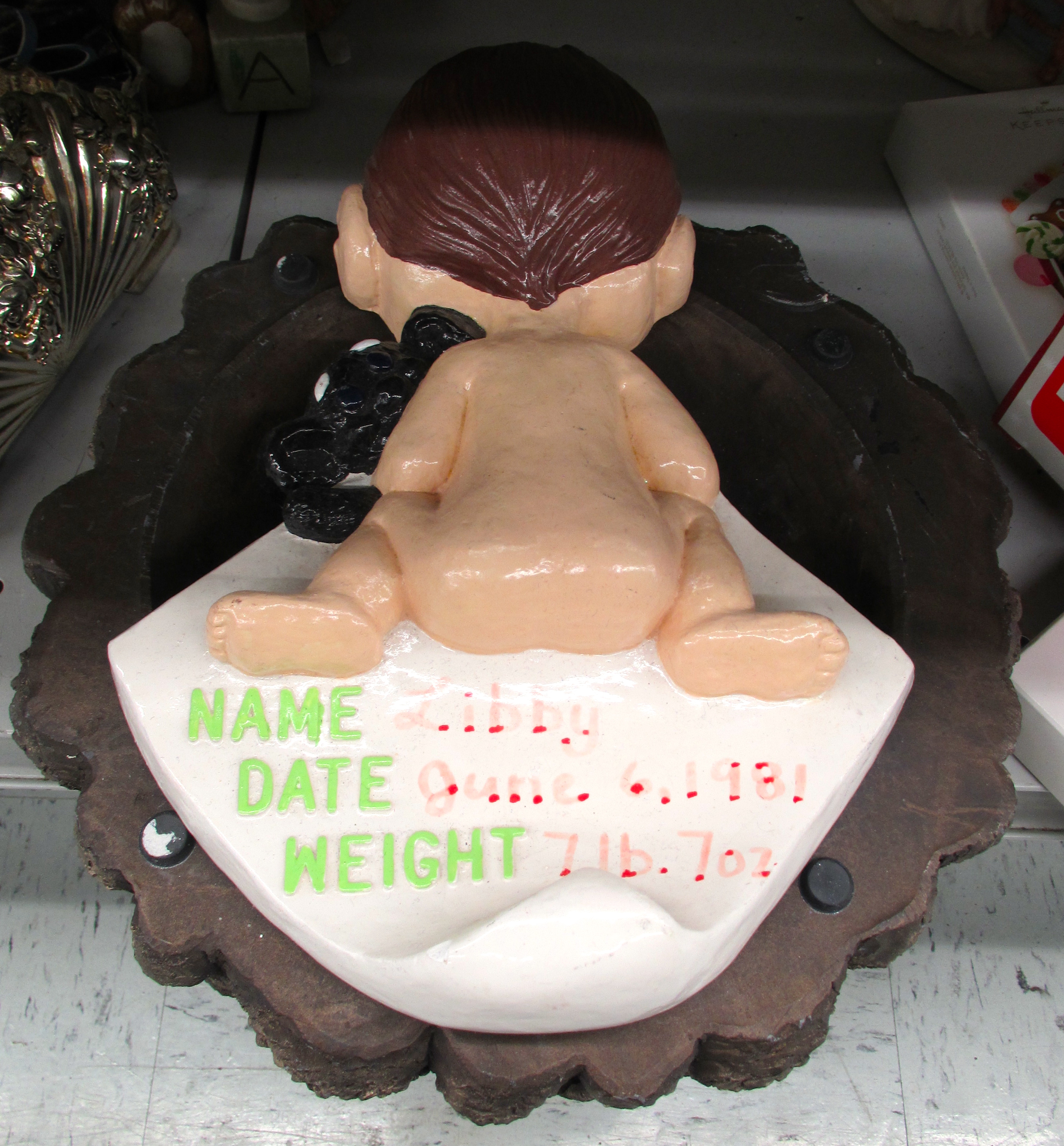 Just because you know how to solder doesn't mean you should. I cannot begin to imagine how anyone thought that attaching stained glass leaves(?) and a dragonfly would look good on a very formal antique pitcher.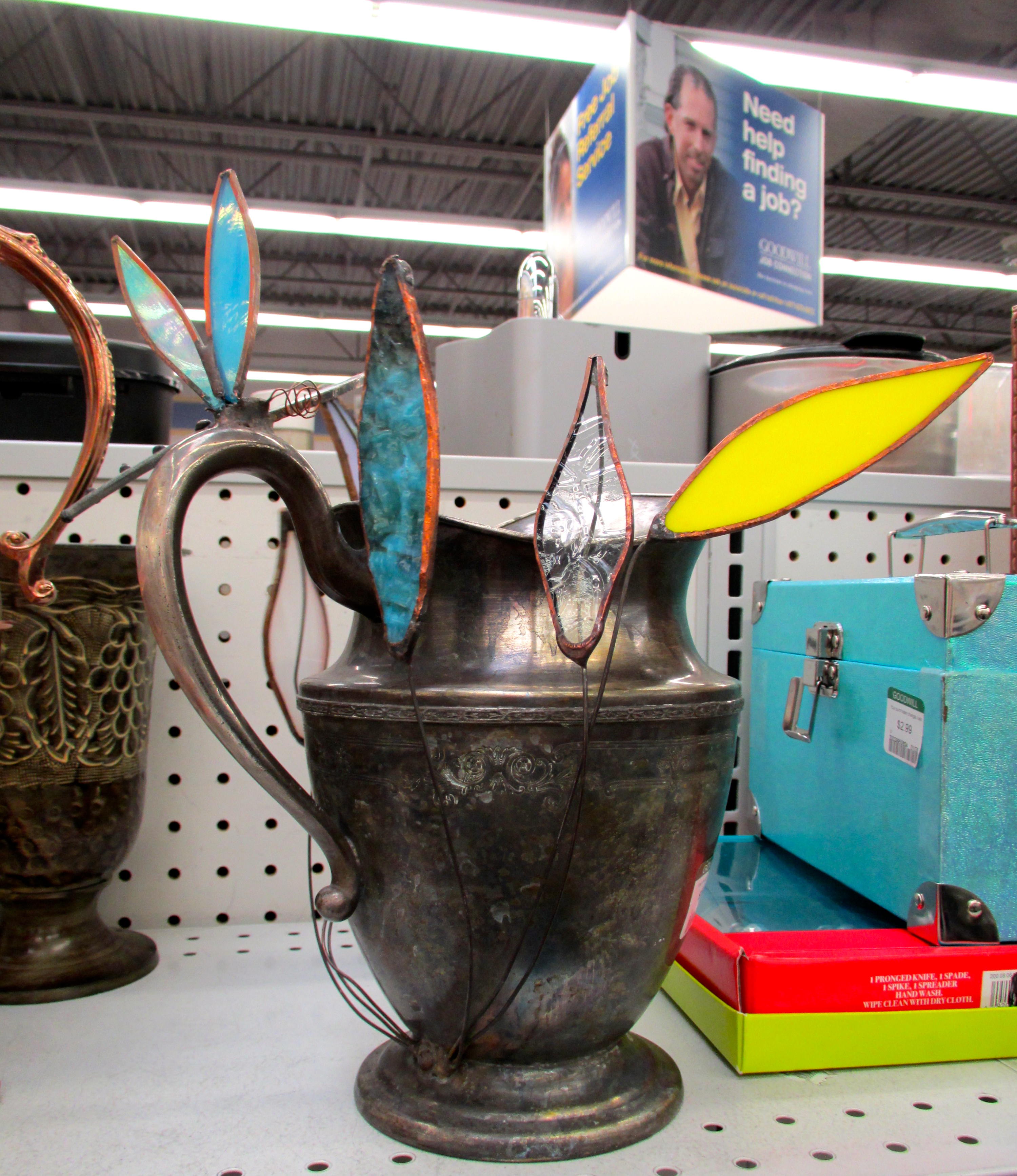 Remember Dutch Tulip Fever? Well, someone went to The Netherlands without first getting immunized against this virulent consumer disease.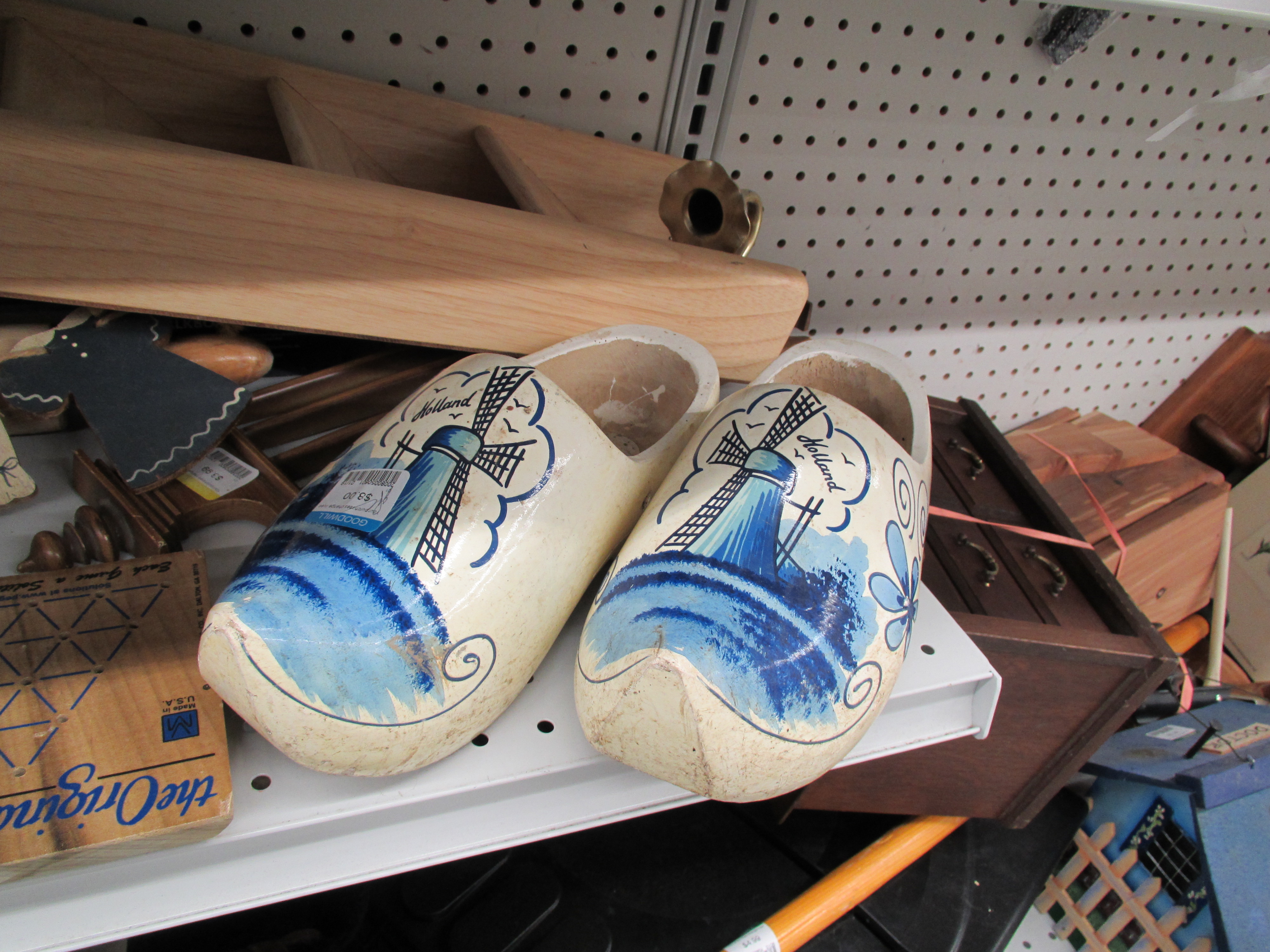 I was always in the "shiny brass is tacky" camp, but Emily Henderson has me rethinking this mindset. I can totally see how cute these ducks would be all shined up and holding back a row of books.
Brassy quackers: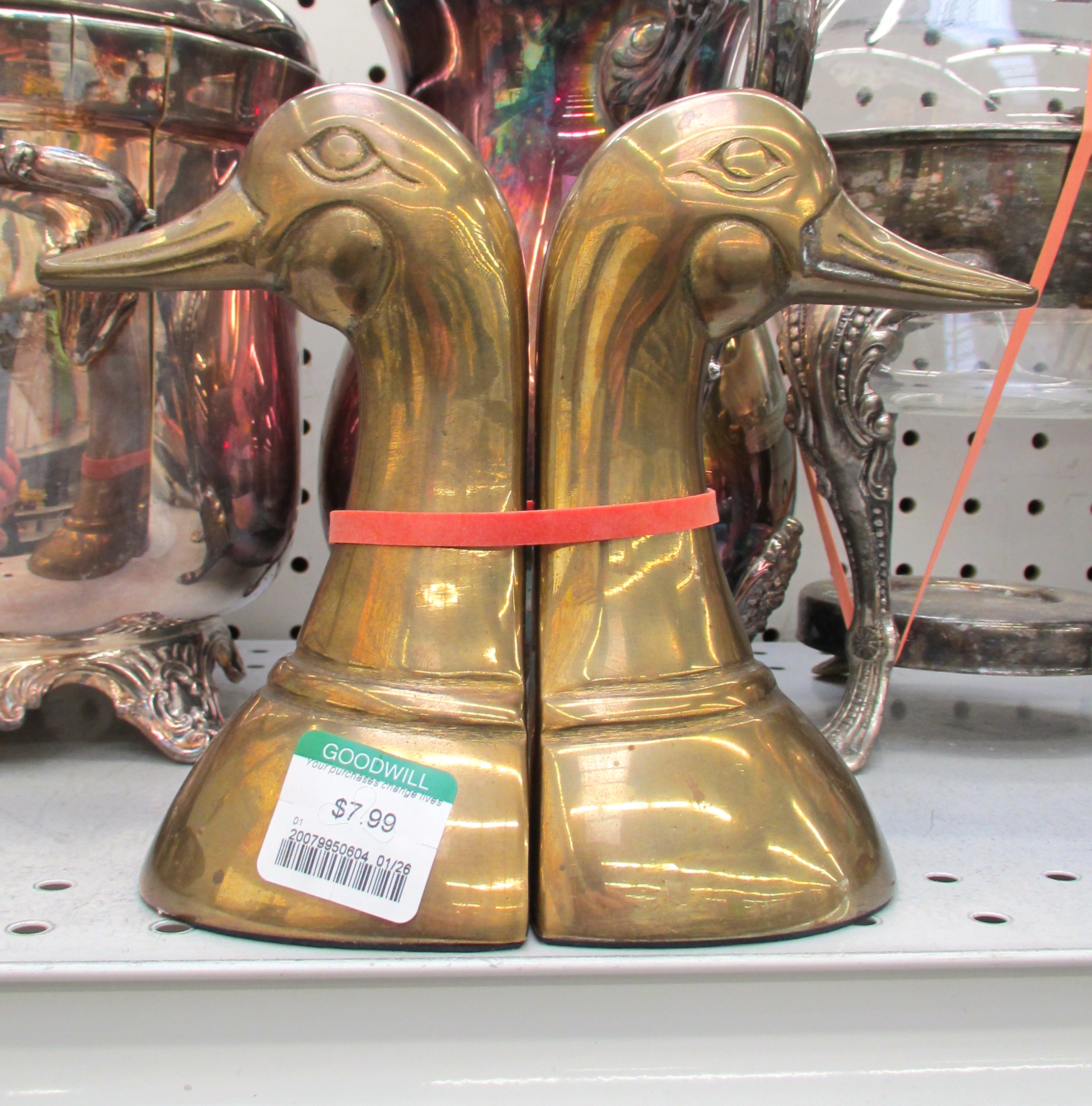 I fell a little bit in love with this wood handled vintage whisk. But I hardened my heart and moved on.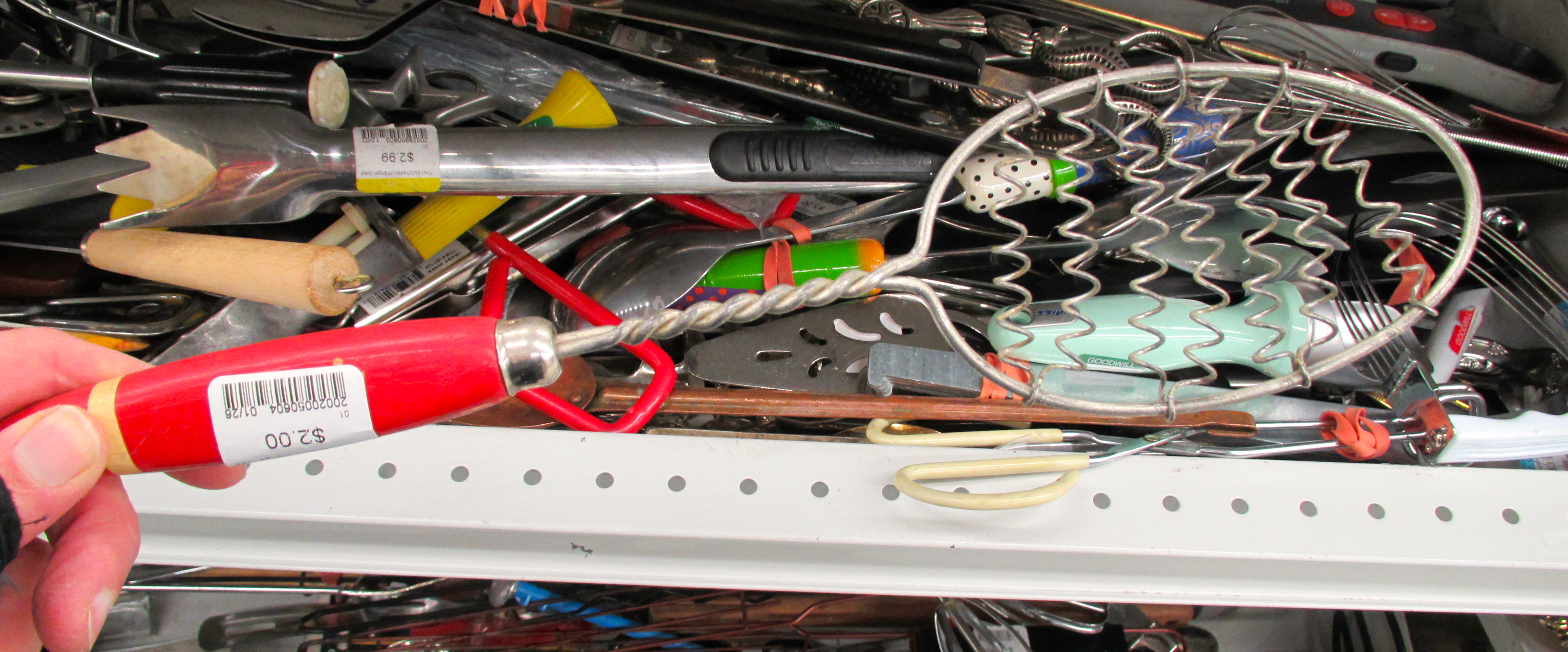 However, I have no self control when it comes to a well priced food storage jar. And at $1.99 apiece, they came home with this jarhead.
Fo sho.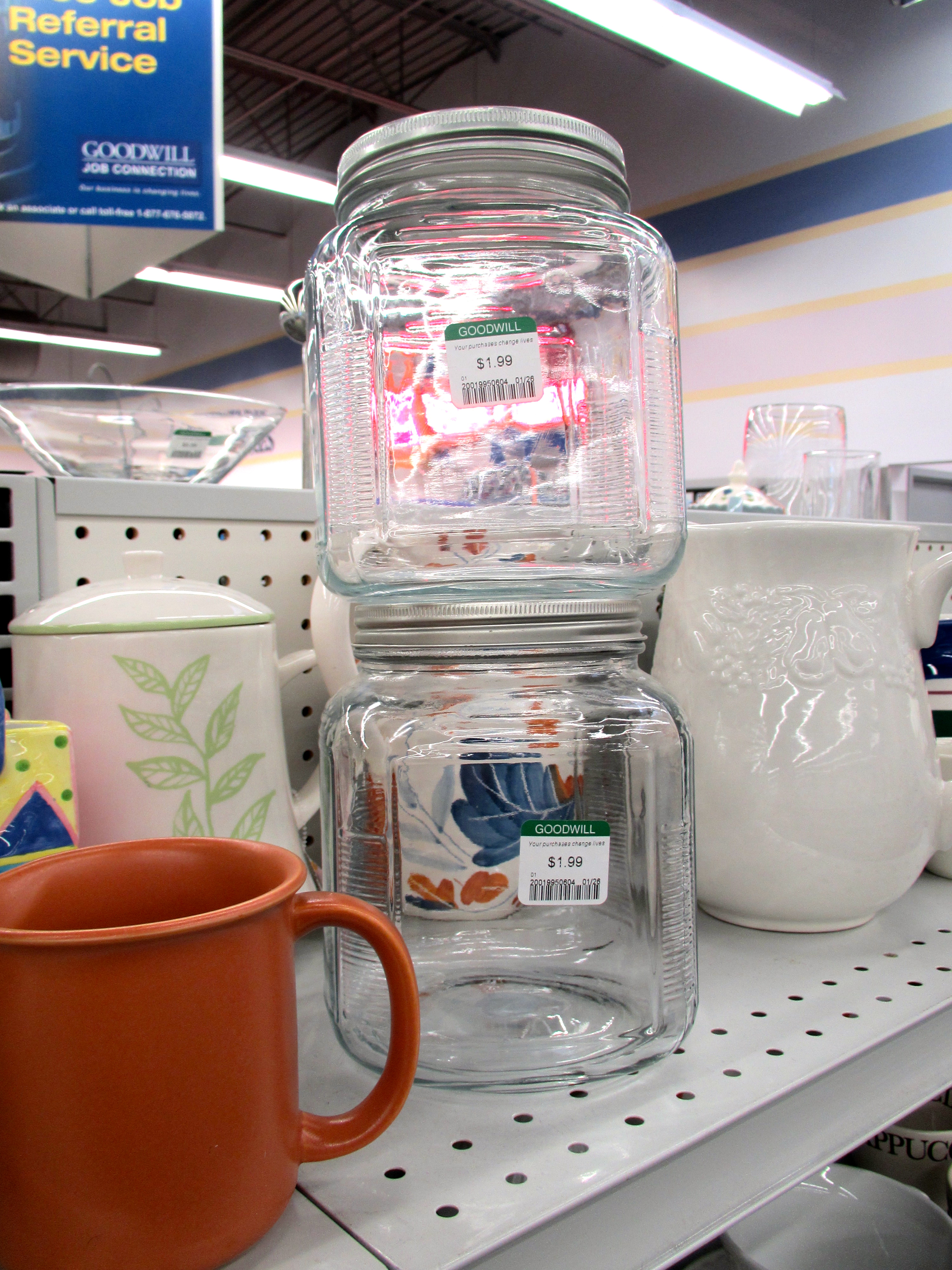 And when I spied this pair of vintage lamps, my first thought was:
"What would Jonathan Adler buy?"
So I did. Buy them. (I am still rocking a Goodwill gift card from my birthday!)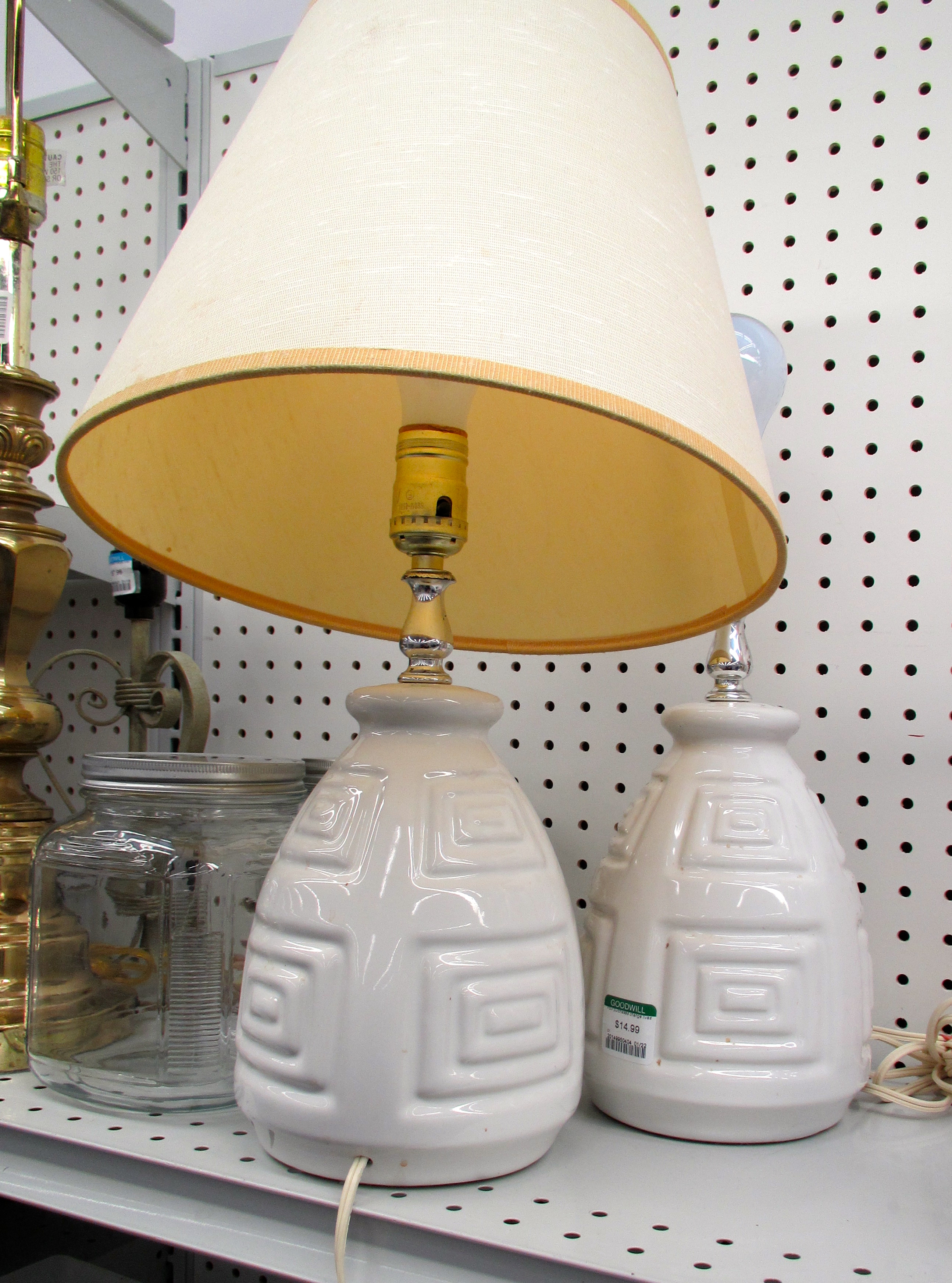 But I did not buy this combination Rat-Cat , that I believe possessed actual rodent teeth.
Jonathan Adler would not have bought it.
So I did not. Buy it.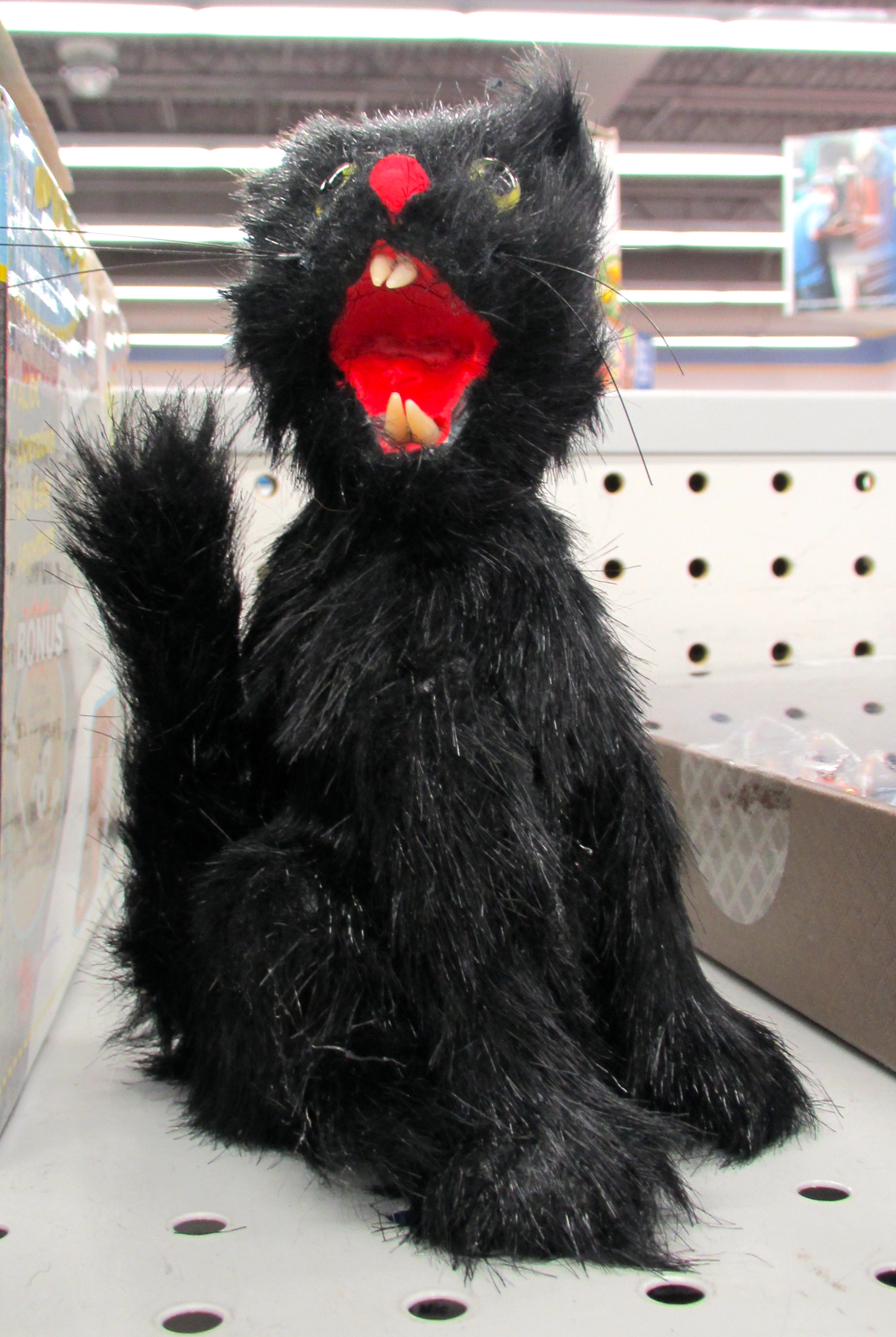 Are your thrift shops better than mine, and would you have bought the lamps? How about the Rat-Cat?
Please share your thoughts in the comments section below.
Katy Wolk-Stanley