Remember my Goodwill disco-ball planter?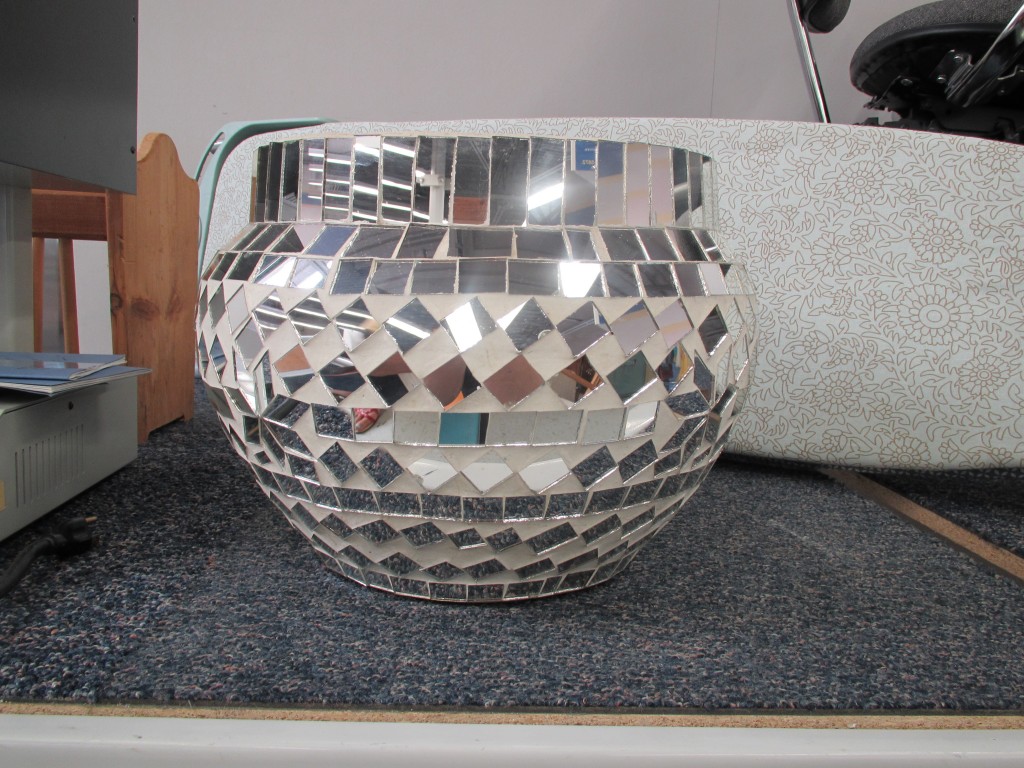 It took me awhile, but I finally planted it up. And because a disco-ball planter requires a dramatic plant, I chose a big bright $2.99 plant from Fred Meyer that should stand up to the bling-y competition.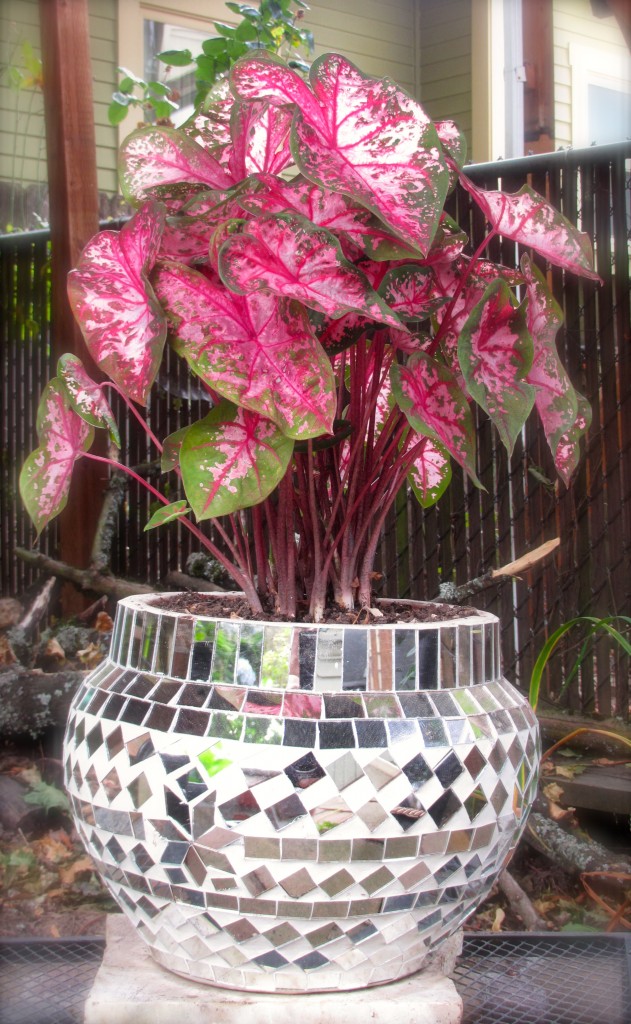 Summer has finally hit the Wolk-Stanley backyard, Donna Summer that is.
Katy Wolk-Stanley
"Use it up, wear it out, make it do or do without"
Click HERE to follow The Non-Consumer Advocate on Twitter.
Click HERE to join The Non-Consumer Advocate Facebook group.
Click HERE to follow me on Pinterest.