The following is a reprint of a post I wrote for last year's Food Stamp Challenge. The issue of food judgement is very interesting to me, and if you feel that you're immune to it, I dare you to watch even one short clip from Extreme Couponing. (But you're likely to watch more than one because it's like a car accident — you just can't look away!)
Click here to read last year's post, as it garnered 80+ comments which were quite fascinating. And while you're at it, click here to join The Non-Consumer Advocate Facebook group.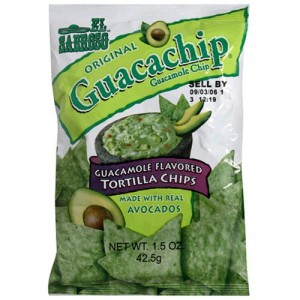 Today is day nine of the July Food Stamp Challenge, and I want to address issues of food judgment. You may say, "Oh no, I would never judge other people's food choices!" but I beg to differ. We all do it. I certainly do it. I notice when people who seem to be struggling financially are buying bottled water, junk food or cases of beer. It's not something that I'm proud of, but it's hard not to notice the world around you.
I wrote about my grocery shopping trip a few days back and received this comment from a reader:
"I am inclined to ask the same question as Molly on Money (who asked  'Do you feel the quality of the food your buying has gone down with this challenge?') about the quality of your food. One of the problems today is the overconsumption of processed foods and their "cheapness" being a drawing card to those of limited means. Chips, cereal and deli ham are all pretty poor choices…and you can see why the health of those on food stamps may be at risk. Certainly those items could be part of your "do without" mantra…even if you are experimenting with food stamps."
Readers were quick to defend me, and I feel that this reader's comment struck a nerve because it brings up an issue that no one wants to admit to. We look at each other's food choices and judge one another. We notice what's in each other's grocery carts, and modify our own behavior when when we're not alone. (Have you ever noticed how a group of people will only eat a small amount of sweets, and then that last cookie on a plate never gets eaten?) Our first lady, Michelle Obama has even taken on the challenge of addressing our nation's growing epidemic of childhood obesity. She judges.
So is this bad? Was my purchase of a large amount of fruit and vegetables completely undone by a bag of "guacachips" and a pound of lunch meat?
If I truly felt defensive and private about my family's eating habits, then I wouldn't be putting it in the internet for all the world to see. I certainly asked for it.
I am not a perfect eater. I veer towards sweets, and have a tendency to eat more than I should. I'm not a dieter, and actually feel pretty good about my body. I think I can be healthy and attractive without being gaunt. I did secretly weigh myself at the beginning of this challenge, because I was curious whether I would lose or even gain any weight.
Of course, the issues of weight and healthy eating are not one and the same. One does not denote the other.
I am not perfect, but I do try and serve healthy meals and to provide opportunities for healthy snacks for my family. I also provide special treats like chips or pretzels in school lunches, an occasional box of sugar cereal or a hot dog when we go to Costco. There's always fruit in the kitchen, and a big green salad with dinner. Our bread is whole wheat and the only drinks available are water, milk or orange juice.
So go ahead and judge, we all do it. It's not a great thing, but it's far from the worst. I dare you to try to ignore other people's grocery purchases, it's not easy.
Do you feel that you judge other people's food choices? Are you more likely to notice what a person is buying when they're using food stamps? Please share your thoughts in the comments section below.
Katy Wolk-Stanley
"Use it up, wear it out, make it do or do without"