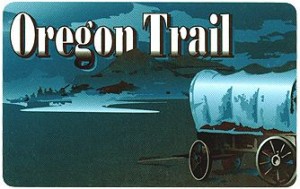 Today is day one of the July Food Stamp Challenge, a month when my family of four will only spend the amount that the average food stamp recipient would receive, which is $101 per person, per month. For last year's challenge, my family spent $350, which was $100 less than normal, which resulted in a $100 donation to The Oregon Food Bank.
I am asking that participants donate to their food banks if possible.
I have deliberately not gone grocery shopping for awhile, so my refrigerator is somewhat bare. I don't have a pantry, so I'm not a great amasser of staples, although we do have a chest freezer in the basement. This we use for bread from the Dave's Killer Bread outlet store, as well as the individually frozen chicken breasts that my husband seems unable to cook without, (however, he did just watch Food, Inc. and has drastically changed his song) freezer jam and few other sundry items. I am stocked up on loss leader Tillamook cheese, which I bought when it was $3.99 per 2-lb loaf. If another crazy awesome loss-leader sale comes up on food that I buy, I will stock up on it even though we're on a tight budget for the month.
My older sister just moved from Seattle to Manhattan this week, and she did bring down the contents of her pantry for me before she left. This hodge-podge of food stuffs ran the gamut from tea bags and condensed milk to bottles of rum, gin and nasty-sweet Mogen David wine. So I do have an extremely odd assortment of food to incorporate into our meals. (Would Mogen David wine make good adult-only popsicles?)
For this month, I plan on exploring different techniques for frugal grocery shopping, such as couponing, buying from ethnic food markets, farmers markets, U-pick, gardening, focusing on food waste and eating fewer meat based meals. I also want to get over to The Oregon Food Bank for a day of volunteering with my family.
Today, I'm going to take my $10-off-$50 Safeway coupon from the newspaper and buy enough food to get us through the first week. I will bring my coupons, as Safeway does double up to four coupons. We do buy our eggs and milk from New Season's Market, and will continue to do so for the month.
I am going to make one change from last year, which is that I am going to allow eating in restaurants, even though actual food stamps would not pay for this. However, the amount has to come from our overall budget. It is just too difficult in the summer months to eat entirely homemade meals, when we spend so much time out and about. I expect this to be very minimal though, and will make a concerted effort to prepare food ahead of time if I know we'll be away from the house for an extended time period.
Are you participating in the July Food Stamp Challenge? Please add your name to the comments section, and if you blog, add your link to the widget below.
Together, we can shine a light on the issues of food insecurity.
Katy Wolk-Stanley
"Use it up, wear it out, make it do or do without"