I wrote yesterday about my frustrating search for a large rolling suitcase for my son's impending summer exchange to Japan. Every thrift store trip for the past month included a look through their luggage section to no avail. I even priced new ones, and was on the verge of opening a vein buying brand new when I came across this lightweight Kiva brand 26″ rolling suitcase, which was exactly what I was looking for.
It's in purr-fect condition, and at $14.99, (minus my 5% Goodwill club discount) set me back only $14.24. It originally sold for $150, and will be a great addition to our family's luggage arsenal.
It just goes to show you that if there's something you want to find used, chances are that it's out there. As long as you give yourself time to hunt it down. Our planet is not enjoying the over manufacture of consumer goods, so buying used will always be my first choice.
Katy Wolk-Stanley, Goodwill huntress.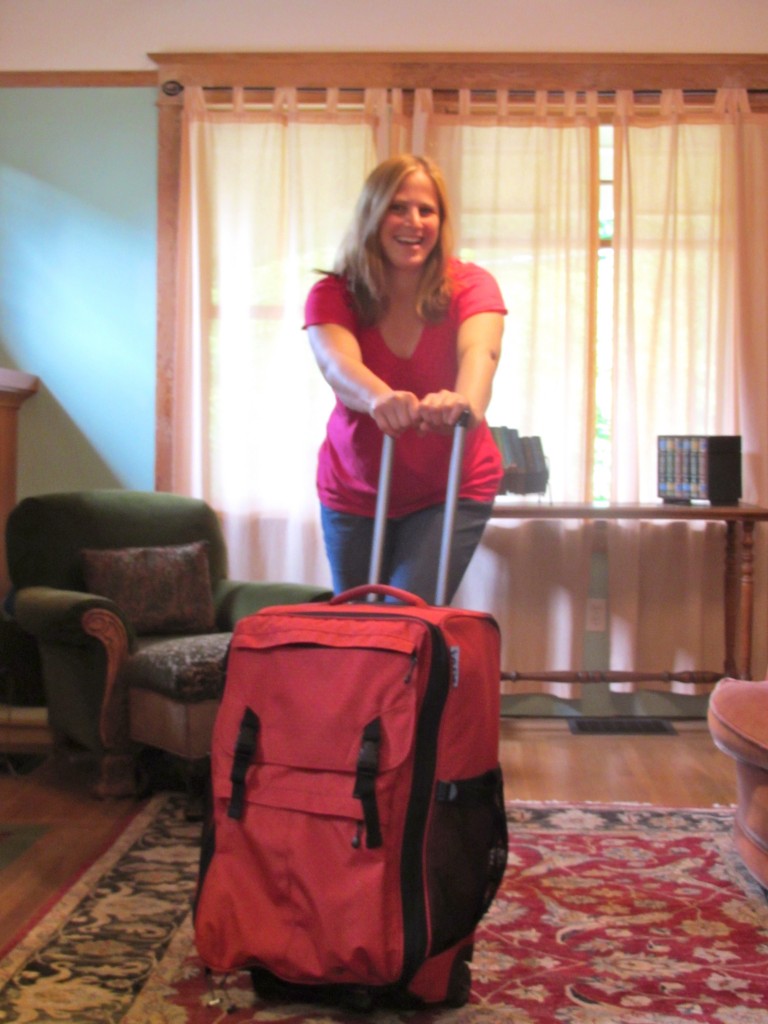 Katy Wolk-Stanley
"Use it up, wear it out, make it do or do without"
Click HERE to follow The Non-Consumer Advocate on Twitter.
Click HERE to join The Non-Consumer Advocate Facebook group.
Click HERE to follow me on Pinterest.