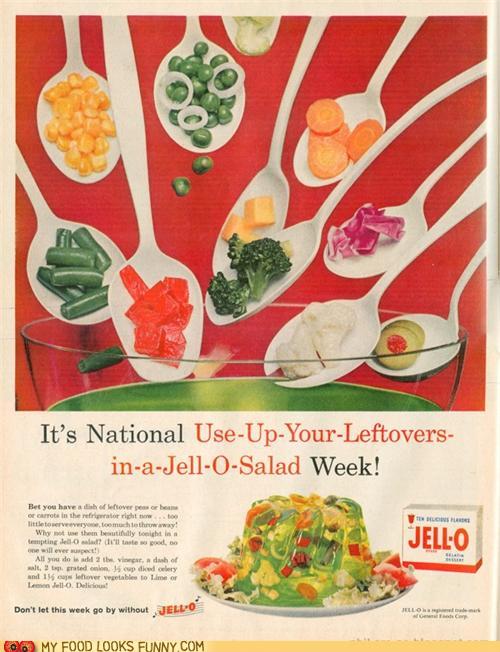 It is no secret that I have a PhD in leftovers wizardry. Bread ends become bread crumbs, dried up cooked rice goes into soup and the last bits of stale cereal find their way into muffins.
But an entire week devoted to throwing leftovers into a Jell-O salad? Yes, I grew up with a midwestern mother who had no qualms about throwing cottage cheese and mandarin oranges into a Jell-O-mold. And yes, I admit that I ate it. But in the 16 years of working in a hospital, I have never munched down on the available Jell-O. (I have however served it thousands upon thousands of times.)
But I am here to say that cheese cubes, peas, onions, and holy hell, is that meat? are very, very bad ideas when mixed into a fruity gelatinous medium.
So please, keep your leftover tidbits confined to soups, frittatas, stir-fries and casseroles. But in the name of all that is innocent and pure, keep them out of the Jell-O!
Katy Wolk-Stanley
"Use it up, wear it out, make it do or do without"