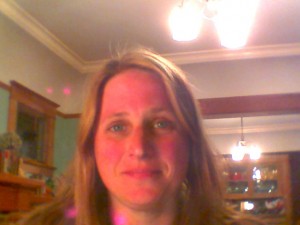 I'm here to tell a cautionary tale told through the power of a beet red sunburn.
This weekend marked the occasion of not one, but two soccer games for my 11-year-old son. Yesterday's game required a fleece hat, a scarf, gloves, wool socks and a winter coat. All this, and I still seriously entertained fantasies of mugging the one dad who brought his own carafe of steaming hot coffee.
Today's soccer game miraculously just required the coat. No hat, scarf, gloves or even wool socks! The coffee dad was safe and I even ended up with a bright and dramatic sunburn!
This is to demonstrate that however bleak and dismal life a day can seem, tomorrow is always a fresh start.
And I have the sunburn to prove it.
Katy Wolk-Stanley
"Use it up, wear it out, make it do or do without"