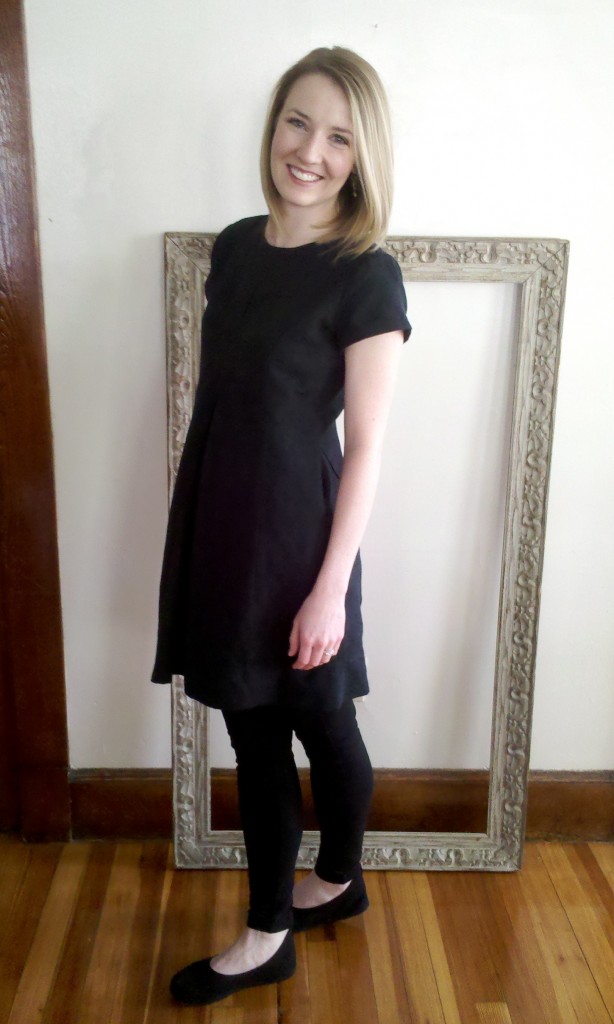 It's time again for Link-O-Rama Mama, where I lazily link to other people's well written and thoroughly researched articles.
"Breaking Free From Consumerist Chains" from Zen Habits
This morning's Zen Habits post reads as if I'd written it myself. Blogger Leo Babauta writes about life choices that we all have beyond the reaches of Madison Avenue.
"We are not consumers. We are people.

We are not living lives meant to earn money in order to support a shopping habit, or a large home and two cars, or lives of luxury eating and entertainment."
Although I do live in a large house with two cars, it's not what I live for.  Like Leo, I live to spend time with my kids, create instead of consume, give all to my jobs, (both blogging and working as a labor and delivery nurse) and enjoy the community that I've created for myself. I enjoy my things, but if they were to all go away, I would not mourn. I am not a slave to my stuff.
Click HERE to read the the Zen Habits article in its entirety.
One Dress Protest Hits a Snag
Kristie Powell is spending 2011 wearing the same dress everyday. It is her protest against a world where women spend far too much thought and energy obsessing about the external and ultimately meaningless task of clothing our bodies. (Can you tell I'm no fashionista?) She is blogging about her endeavor over at One Dress Protest.
Today's post details Powell's dilemma about whether to purchase a new pair of shoes. She had bought a pair of vegan Etsy shoes in anticipation of her year, but they turned out to have cloth soles and be ultimately worthless for wearing outdoors.
"I received my shoes just days prior to my protest beginning. They were so cool! Only one problem: they were cloth bottomed. That means no rubber, no bottom to keep out the wet, no bottom to handle the outside, no bottom to last through a week's worth of walking, no bottom to keep me from slipping in the hospital in which I work. Needless to say, my super cute, ethically-fantastic shoes that I intended to wear throughout this venture were nothing more than bedroom slippers I could wear out to dinner on the occasion when we take the car (which is becoming rarer these days). And that's not to mention that for me to wear said vegan shoes the ground has to be dry, I can't walk very far from the car to the restaurant, and if we have to wait for a table, we can't take a walk around outside."
If clothing is about shielding our bodies against the elements, (or to keep us from slipping around) then these shoes are not exactly doing the trick. Uggs and sneakers are taking up the slack, but Powell needs to dress up her outfit now and again.
Click HERE to read the shoe dilemma post over at One Dress Protest.
What Makes Us Happy is Sooo Individual
One of Gretchen Rubin's main Happiness Project tenets was to non-apologetically "Be Gretchen." For her, this meant embracing the oddities of what she enjoyed, such as reading children's literature. For her, delving into a Narnia book was an indulgence and a deep pleasure. However, for someone else, this endeavor would inspire a glassing over of the eyes and tearing out of hair. Today, Rubin writes about how what one person finds fascinating, another is sure to hate.
"It can be easy to overlook our likes and dislikes, or take them for granted, because we assume, "Well, sure, everyone likes video games," "Everyone likes computer programming," "Everyone likes reading and writing," "Everyone likes getting the chance to speak in front of a large group," "Everyone loves music." But that's not true! The phenomenon of homophily describes our tendency to spend time with people who are similar to us, which reinforces the notion that our likes and dislikes are widely held.

That's why, if you're trying to figure out what to do as a job or as a hobby, it helps to ask yourself, "What do I actually do, when I have some free time?" Really examine it. Be honest. Not what you think you should be doing, but what you actually do with yourself, and enjoy, and captures you interest. What's true for you is not true for everyone — and that's significant."
When I ask myself what I should embrace to be Katy, I come up with a long list of non-related categories.
I love to scour thrift stores in search of that perfectly underpriced treasure.
I then love to either keep the treasure, gloating whenever I pass it by, or sell it at a super-duper ginormous profit.
I then love to watch my eBay listings sell for hundreds more than I paid for them. My pie-in-the-sky dream job would be to travel the country searching out these finds, like on American Pickers.
I love to snuggle up with my kids and watch movies.
I love Star Trek, although I hate Battlestar Gallactica.
I love hanging laundry in the sun, but hate putting laundry away.
I love walking my errands, but abhor sit-ups.
I love my cool stuff, but also crave minimalism.
I hate watching sports on TV, but can handle watching them live. Although I'll often spend the time thinking about how else I could have spent the money.
I hate camping, as I like to sleep in a real bed and take long hot showers.
This is just a short list of what makes me be Katy. You may love camping, and hate science fiction. We're all different, and what floats our individual boats will never be the same. Thank G-d!
Click HERE to read the entire Happiness Project post.
Katy Wolk-Stanley
"Use it up, wear it out, make it do or do without"