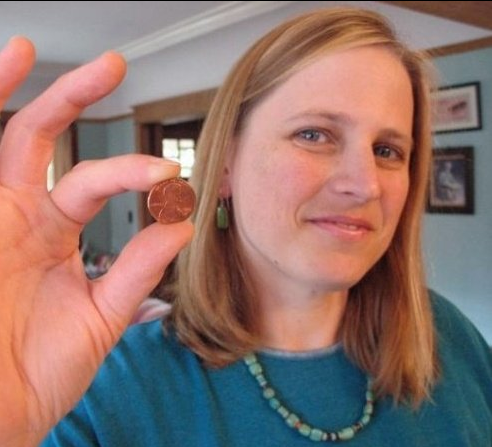 I get Google alerts whenever someone out there in cyberland writes about The Non-Consumer Advocate, and this morning I received a message that:
"I have a love/hate relationship with The Non–Consumer Advocate. Sometimes she crosses that fine line between frugal and cheap, and I really dislike that."
Hmm . . . do I cross the line between frugal and cheap?
Do I sneak my own candy in movie theaters? Yes. Do I get an inordinate amount of pleasure in discovering new Finicky Frugal maneuverings? Definitely. How about always bringing my own lunch to work? You betcha!
On the other hand:
Am I a big tipper? Uh huh. Does my family donate to charity? Every month. Do we take in foreign exchange teachers, students and athletes? Yup. Fourteen times so far.
So, what is it? Am I frugal or cheap?
I guess what it boils down to is whether my cheapness is seen as a path to living the frugal, yet generous life that I want; or is my cheapness a self-centered habit, benefitting myself at the expense of others?
My conclusion?
Call it what you will, but we all pinch pennies so that they're available for the luxuries we value the most. This may be the ability to stay home with one's children while they're small, or to enjoy a camping-free vacation like I'm about to embark on. Cheapness in one area allows for wonderful splurges in another. (And hopefully one's own cheapness does not leave others to pick up the slack, nothing admirable in that kind of life.)
So go ahead, call me cheap. I'll wear it with pride.
Katy Wolk-Stanley
"Use it up, wear it out, make it do or do without"
Click HERE to follow The Non-Consumer Advocate on Twitter.
Click HERE to join The Non-Consumer Advocate Facebook group.