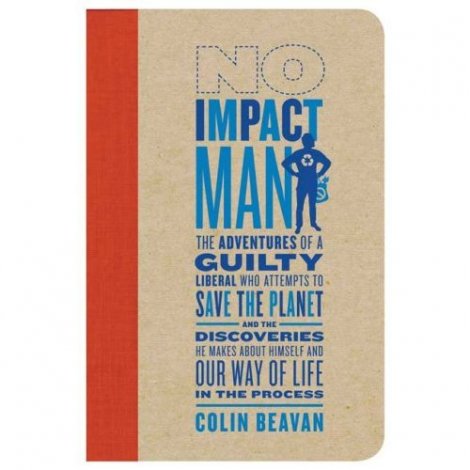 I am reinstating the Giveaway Monday after a week or so off. Up for grabs today is a hardback copy of Colin Beavan's No Impact Man: The Adventures of a Guilty Liberal who Attempts to Save The Planet, and the Discoveries he Makes About Himself and Our Way of Life in the Process. This copy was purchased at Title Wave, the Multnomah county library used book store by yours truly.
To enter to win this book, write a little something in the comments section about any one thing you're doing to decrease your impact on this lovely, lovely planet. Click here to read my kick-ass interview with Colin Beavan from last year.
I will randomly choose a winner on Wednesday, September 22nd at midnight. Please enter only once, U.S. residents only.
Good Luck!
Katy Wolk-Stanley
"Use it up, wear it out, make it do or do without"