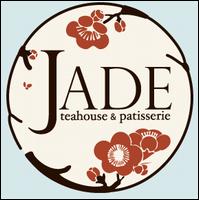 My day yesterday was not going to be much to write home about. I was scheduled to work, which should have meant that there was not much in the way of non-consumer action aside from a possible nip into the West Burnside Goodwill on my way home. Sadly, I showed up at work, only to be told that I was not actually on the schedule, which means I got up at 6:00 A.M. and drove a twenty mile round trip for nothing.
Blarg!
However, it opened my day up considerably. So I called up my father who had left a message the day before asking about going to lunch together and set that up.
Free lunch? Check!
My father and I had a lovely meal at my very favorite restaurant in the entire world, (Jade) and then walked down to The Looking Glass bookstore so my father could pick up some books he had ordered, (I warn you to never get him started on an Amazon.com rant) and had a lovely chat with the owner. I had offered to give her a darling children's chair to use in the kids' book section on an earlier visit, but instead explained how I had been caught in a sudden rainstorm while spray painting it, which makes it now look like it's suffering from a nasty case of smallpox. Needless to say, I haven't followed through on my offer to bring in the chair.
The owner told me how she used to have a tiny caned rocking chair in the children's section, but that the kids had been too hard on it.
"People think that every store is Barnes and Noble, they just don't think about how the chair has an actual owner."
Hmm . . . gotta get that chair repainted.
My father and I then walked a couple blocks down to the Columbia Sportswear outlet store. I had broken The Compact a few weeks ago and bought my 15-year-old son a brand new winter rain jacket. My son takes the city bus to high school and back, and needs to have good rain gear. And here in Oregon, that is serious business. Sadly, my son left his jacket in his biology class and it was gone faster than an heirloom tomato at a Michael Pollan fan club meeting. E-mails to the teacher as well as spelunking trip through the school's lost and found proved unsuccessful. Luckily, the store still had the same coat, which was marked down $31.50 from $115. And even luckier, my father insisted in paying.
Mooch-power, activate!
And yes, I wrote my son's name all over that coat this time. I highly doubt I'll be able to buy this coat a third time.
Katy Wolk-Stanley
"Use it up, wear it out, make it do or do without"