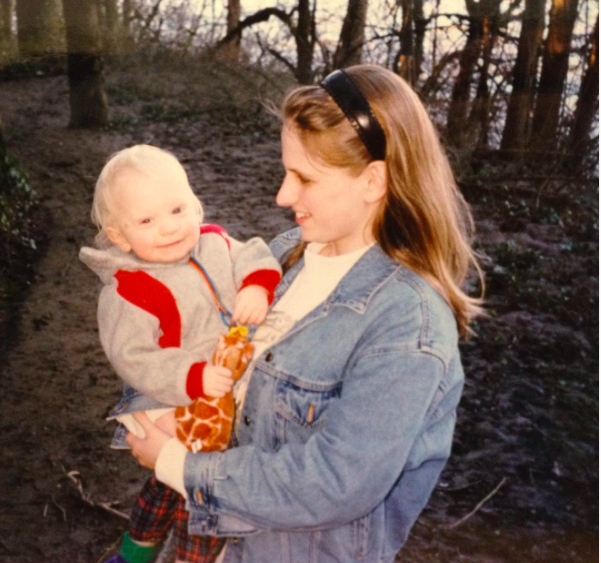 Although my 48th birthday isn't until tomorrow, we celebrated yesterday as my older son is headed back to college this afternoon. And is our custom, we marked the occasion with a Birthday Day of Adventures. Normally, the birthday person receives a day of surprises, but I learned a few years ago that's it better if I'm the one to actually plan my own day. I enjoy the challenge of researching an entire day of frugal fun, which is far from my husband's forté.
So what did we do?
The day ended up being a two-parter, as my younger son was working and my older son has transitioned to a nocturnal existence, which mean that he stays up all night and sleeps all day. (Does this juxtaposition make me both a great and a terrible mother?) First, my husband and I walked errands with the highlight being a stop into the library, where I snagged copies of Primates of Park Avenue and the new Sophie Kinsella book from the Lucky Day shelf. We then headed over to the neighborhood Starbucks where my husband traded in his precious free coffee credit for a enormous venti caramel macchiato, which we split into two cups.
Yum.
The second half of the day featured dinner and a movie. Me being me, I worked my frugal mojo. I'd been given $85 in Outback Steakhouse gift cards as a Christmas present from Clark Howard, so that choice was a no brainer. Of course, I researched the hell out of the chain. I examined entrée prices, deal sites and saw that we could get a free Blooming Onion appetizer by simply saying "Outback Bowl" to the waiter. (A sponsored football game, which was a January 2nd only deal.) We drank water, shared the appetizer and kept our choices under $20, which allowed enough wiggle room for the four of us to share a large Chocolate Thunder From Down Under dessert. (I don't embarrass easily, but saying that aloud to our waiter did it.) In the end, we had a little over $4 left on a gift card, which we slipped to some other diners. (I also covertly whispering to them to "Just say 'Outback Bowl' to the waiter for a free Blooming Onion.") I didn't expect much from the restaurant, but everyone was happy with their food, and I'm now obsessed with recreating their wedge salad at home. We paid $16 out of pocket for the tip.
We then drove over to the delightfully refurbished Academy Theater for a showing of The Martian, which none of us had seen. I'd similarly researched the theater, as learned that we could get a free popcorn coupon by signing up for their online newsletter. The Academy only shows second-run movies, so the cost per ticket was a budget-friendly $4 apiece. Add in the free popcorn, (I had them split it into two bags for the boys) and a $1 tip, and this portion of the adventure added a mere $17 to the tally. The movie was amazing, and the four of us left content and sated.
The total for my Birthday Day of Adventures? $33! Thirty-three-freaking-dollars!
I've stressed to my husband that I do not require any purchased gifts, as spending time with the people I love is already the perfect gift. He'll bake a cake for me tomorrow, and likely destroy the kitchen making some kind of fancy dinner as well. Experiential gifts really are the way to go. I'll have the memory of the day for the rest of my life, which can hardly be said of a hastily purchased pair of earrings or household doodad.
Happy birthday, me! And next time you're figuring out the perfect gift for your loved ones, please consider experiences over stuff. 
By the way, the day was wholly undocumented, so please enjoy a twenty-year-old photo of me with my precious firstborn.
Katy Wolk-Stanley
"Use it up, wear it out, make it do or do without."
Click HERE to follow The Non-Consumer Advocate on Twitter.
Click HERE to follow The Non-Consumer Advocate on Instagram.
Click HERE to join The Non-Consumer Advocate Facebook group.
Click HERE to follow The Non-Consumer Advocate on Pinterest.