John and Sherry over at Young House Love are hosting another Pinterest Challenge, where they challenge readers to:
"Do your own personal take on something inspirational that you've pinned (and link back to the original creator of the project that inspired you, be it a company like Anthropologie or a personal blog that got your wheels a turning)."
And since I've been such a Crafty Caty lately, (not to be confused with Krappy Katy) I thought I'd share my own recent Pinterest inspired project.
First, here's the inspiration, which is a reproduction Thonet chair from ABC Home. At $150, it's both out of my price range and truth be told, not really my style. (I am too deeply in lurve with my debonaire Carnegie library chairs to be setting them up with cutesy girls.)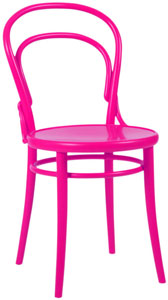 However, seeing this pin reminded me that I had a similar-style chair sitting in my basement from a garage sale in 1995 or so. (Worry not, it does get used when my son's friends come over for "band practice.")
And here's my chair, which shares a similar bent-wood back and general vibe/silhouette: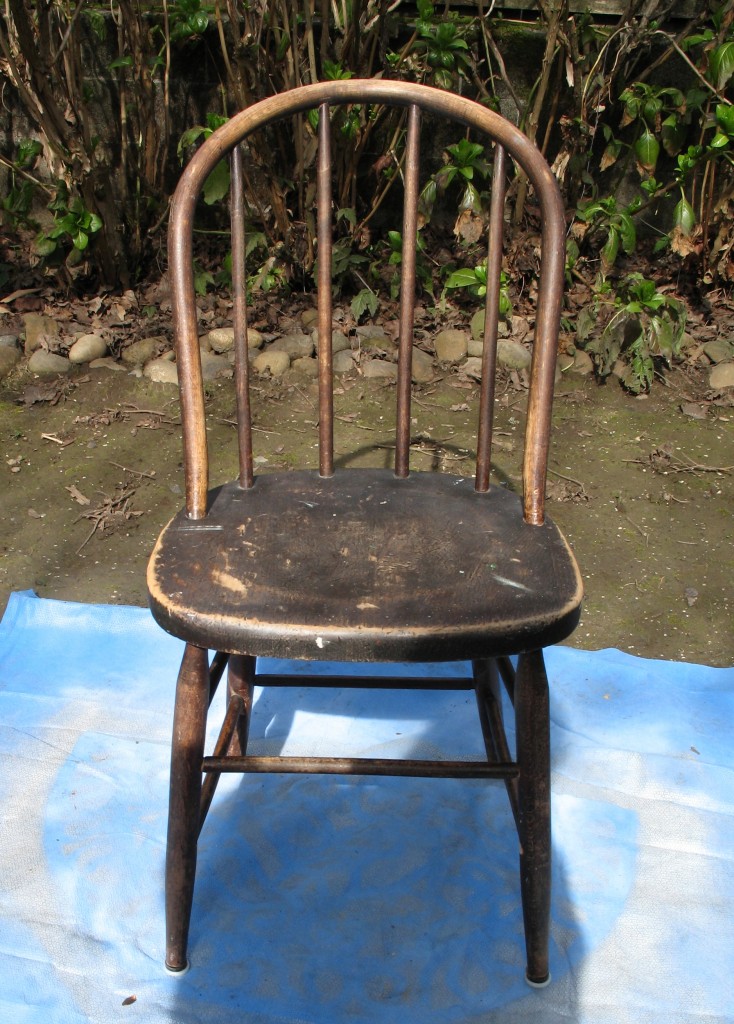 Not an exact replica, but certainly within the same furniture family. (Second cousin once removed?) This chair may look like she went a few rounds with Mike Tyson, but she's sturdy and worthy of a makeover. A can of Krylon Fusion spray paint in Ivy Leaf was just what she needed. Here she is after her first coat: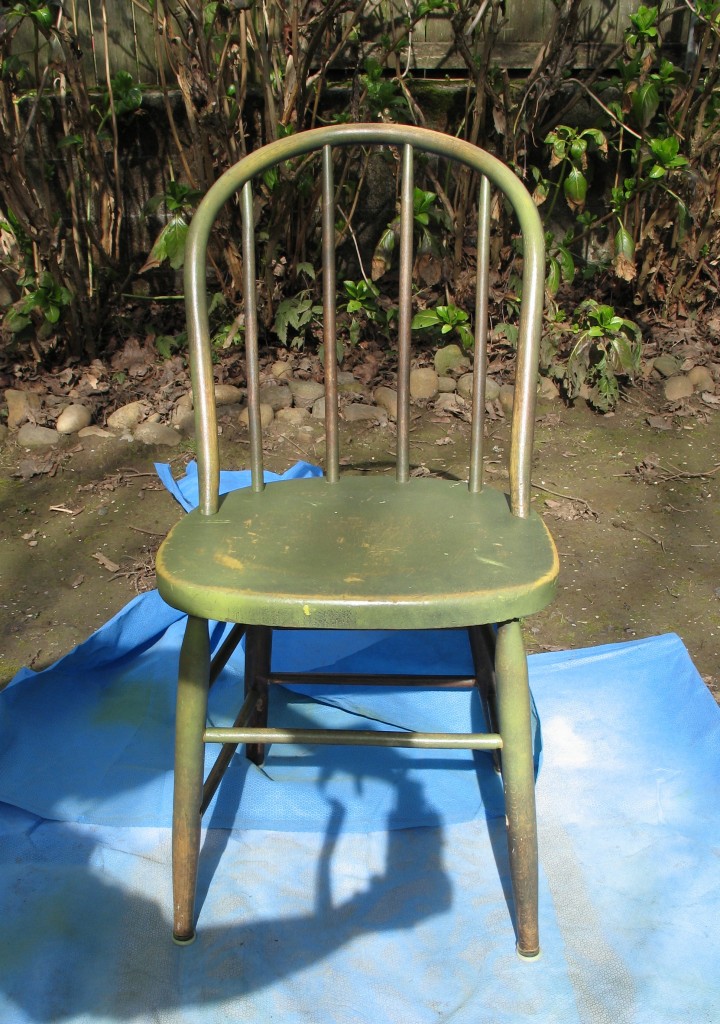 I didn't keep track of how many coats of paint I ended up spraying, but it was at least four or five. (Should I have primed the chair first? Umm . . .  yeah.)
And here's the chair in her rightful place of honor in my younger son's room: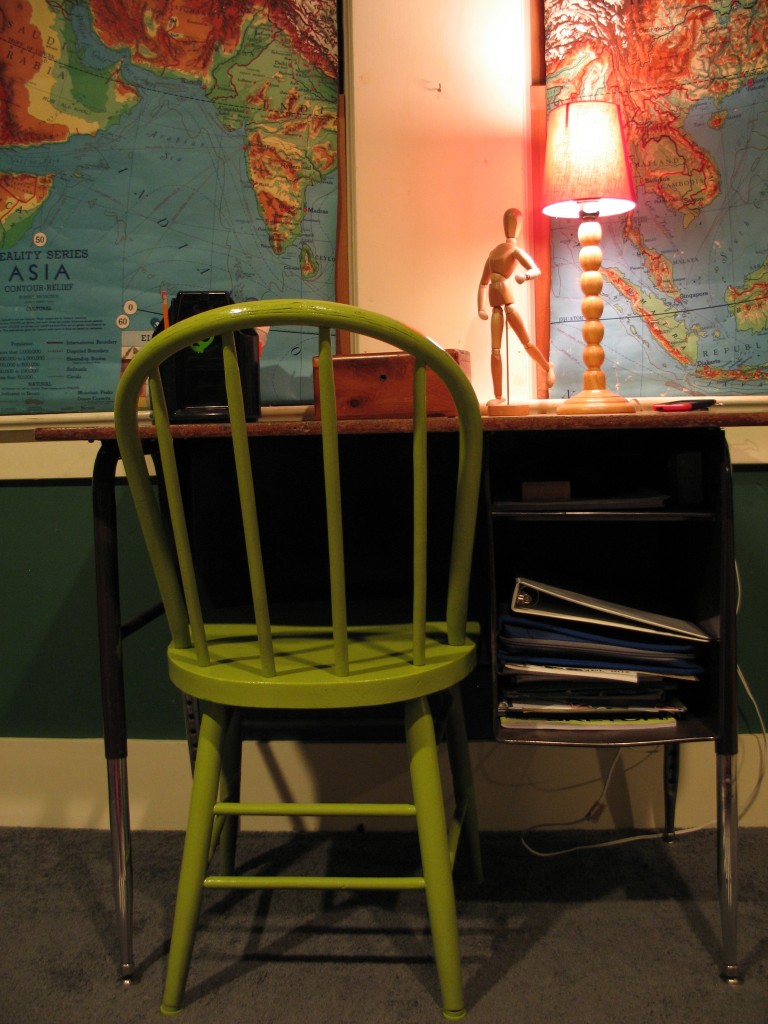 I just ♥ how the apple green complements the colors in the map blinds. Not matchy-matchy by any means, but certainly holding her own.
And just for fun, here's a full-body shot of the chair:
Better, right?
Thank you to John and Sherry for hosting this Pinterest Challenge. I know I'm having fun painting, Mod-Podge-ing and generally fixing stuff up. Are you?
Katy Wolk-Stanley
"Use it up, wear it out, make it do or do without"
Click HERE to follow The Non-Consumer Advocate on Twitter.
Click HERE to join The Non-Consumer Advocate Facebook group.
Click HERE to follow The Non-Consumer Advocate on Pinterest.