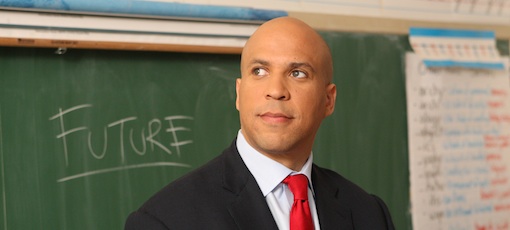 Cory Booker, the current mayor of Newark, New Jersey is about to embark on a week of feeding himself for $4 per day, which is approximately the average amount a SNAP/Food Stamp recipient receives. And let me tell ya', food in Northern New Jersey is going to be a lot more expensive than here in sunny Portland, Oregon.
Non-Consumer Advocate readers are aware that I've run the same challenge in 2010, 2011 and 2012. My first two years were month-long commitments, although this year was just the single week. What I learned is that a single week of focus on eating with a $4 budget is very doable, but an entire month is a huge drag. The constant burden of not spending too much on the food budget wears you down and is in no way an enjoyable challenge.
Which is how it should be.
If Food Stamp Challenges were easy, then they would be pointless. To try to prepare and eat a healthy diet under such tight restrictions is far from effortless. And for people whose daily lives involve these budgetary restrictions, there's no finish line.
I'm curious to see how well Mayor Booker does, as he's probably used to eating on the go without thought of cost. And more interestingly, I am looking forward to the community response. These challenges can bring out a very unattractive and judgmental side of people.
I know I'll be following the news. Will you?
Katy Wolk-Stanley
"Use it up, wear it out, make it do or do without."
Click HERE to follow The Non-Consumer Advocate on Twitter.
Click HERE to join The Non-Consumer Advocate Facebook group.
Click HERE to follow The Non-Consumer Advocate on Pinterest.