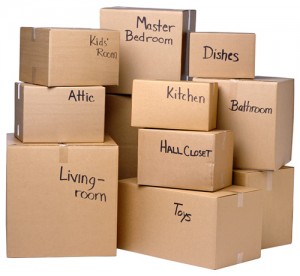 Sometimes the tasks of life can loom so enormously, that it hardly even seems worth starting up on them. This can be everything from cleaning out a basement, losing weight or simply getting through those dinner dishes. (The downside of this whole "cooking from scratch" thing.)
My sister Jessica recently moved houses, and since her husband's in an intensive graduate school program, the task of packing up fell solely upon her. Her old college chum Lisa did take pity on her and spent an afternoon lending a hand. And when my sister wailed that "I don't even know where to begin," Lisa offered up this simple, yet sage advice:
"No effort is ever wasted."
And you know what? This holds more truth than a thousand words of wisdom. It's not like I haven't heard this little nugget a million times before, but my sister's telling of this tale became an ah-hah moment for me.
No effort is wasted.
Sometimes I look around me at what I should be doing, and I just want to crawl into bed with a book. There's just no way I can complete what needs to be done with the time/energy that I have available. No freakin' way. But I can get started. And even if I don't complete the task, I'm still better off than I was before. And often times, the hardest part is just getting the momentum going, at which point I can sail through to the end.
This idea that "no effort is wasted" is probably not anywhere close to new to normal people, but you have to understand that I'm a little behind the times.
Is my ah-hah moment a duh! moment for you? Please share your thoughts in the comments section below.
Katy Wolk-Stanley
"Use it up, wear it out, make it do or do without."