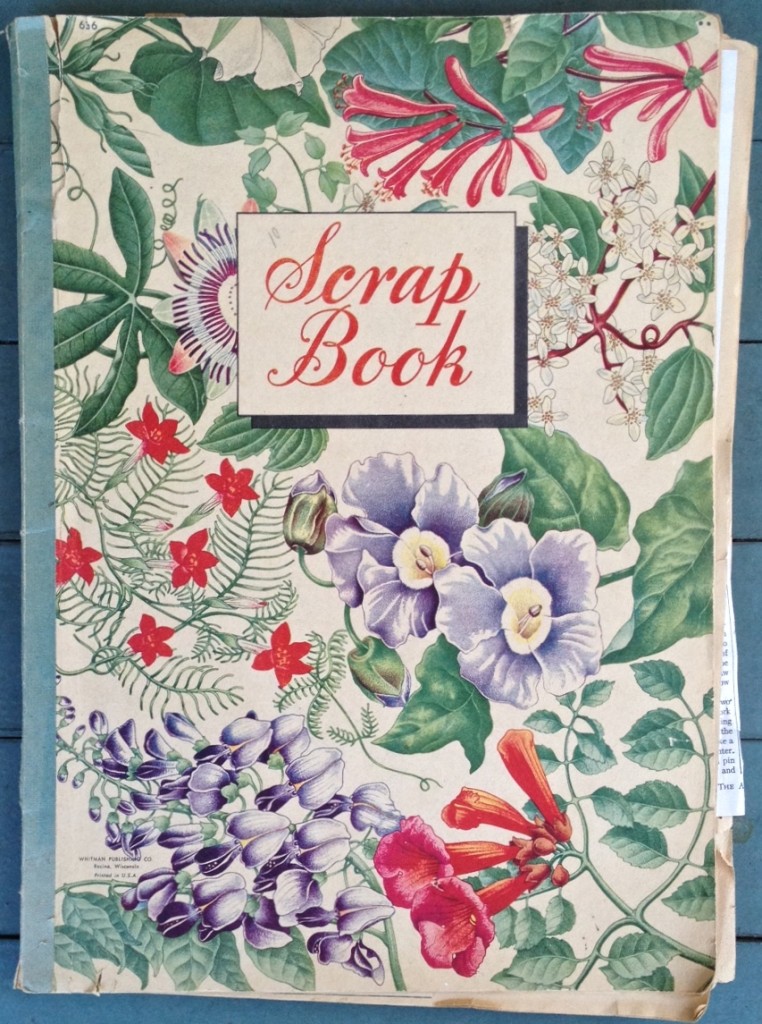 My mother recently gave me a vintage scrapbook that she gleaned from the pay-by-the-pound Goodwill Outlet. (Actually she was giving it to my sister, but I dove in and scooped it up for myself.) It's full of wonderful World War II era magazine articles that encourage the make it do message of the time.
Check out the article about how to replace umbrella fabric!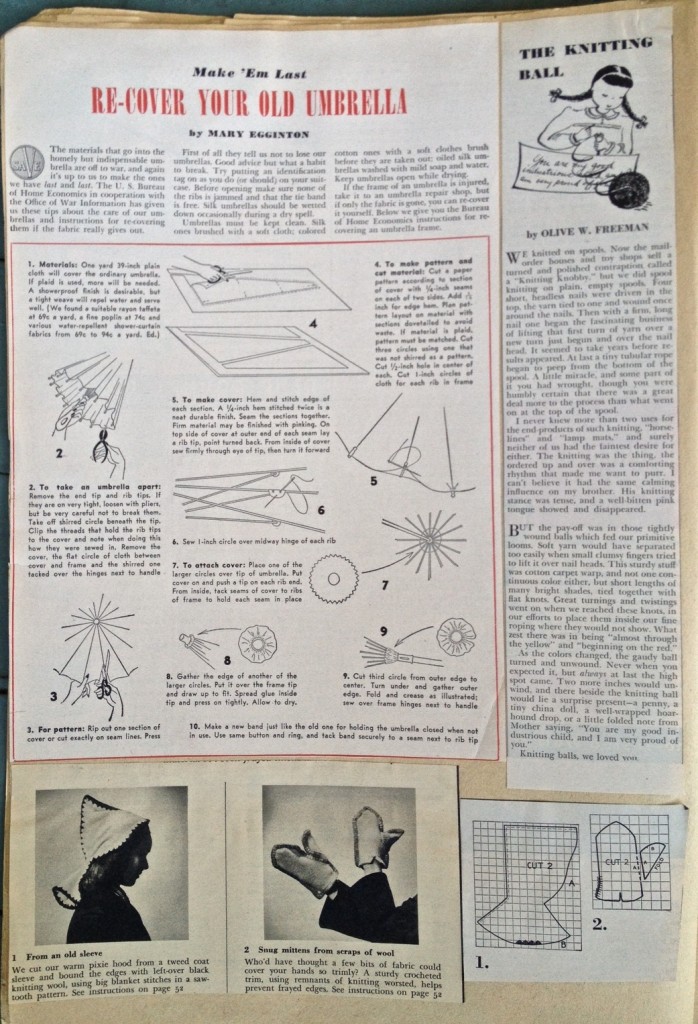 Here's a detail shot: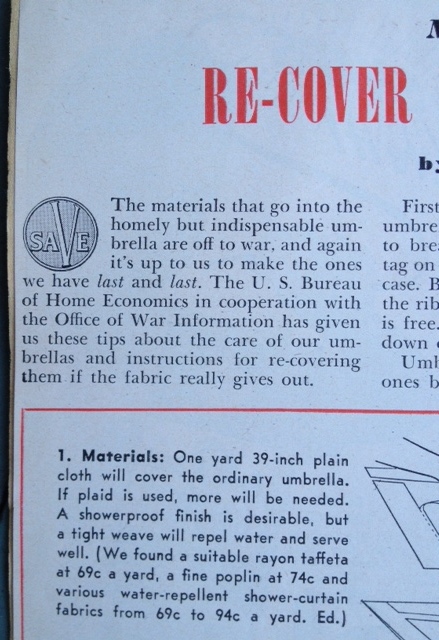 But it's not just umbrellas that got the make-it-over treatment: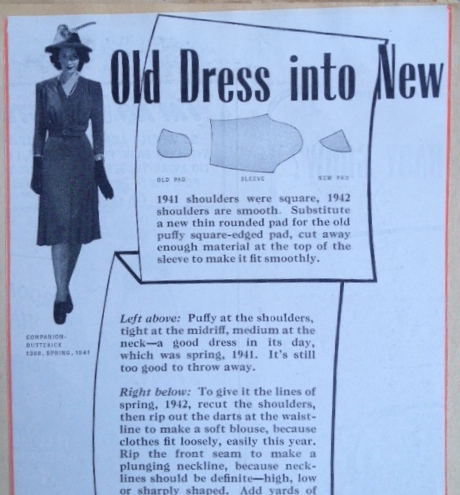 So great, right?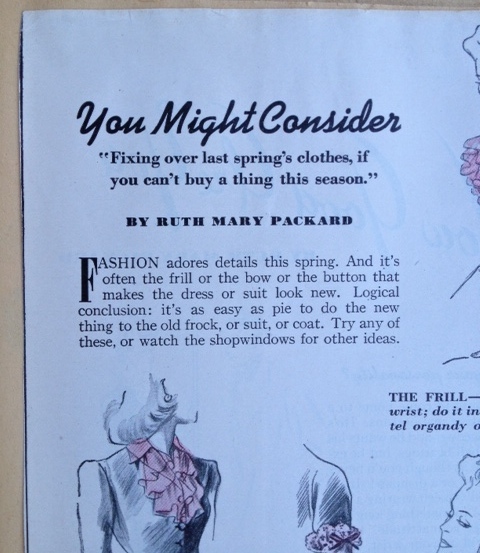 And from an article about Victory Gardens, a guide of how to store your home grown vegetables: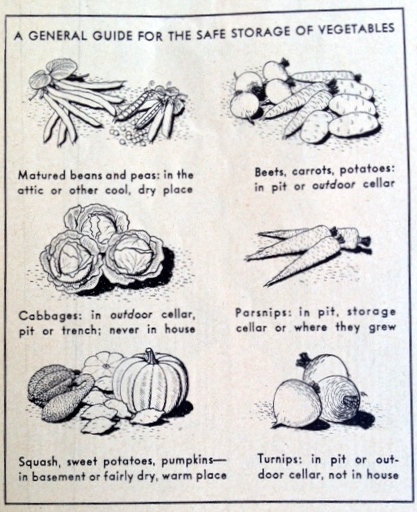 There's just so much great stuff in this scrapbook. The wartime magazine articles were messages/propaganda from the U.S. government, but there's no reason why fixing instead of replacing can't work for today's over-consuming culture.
And urban gardens? That's soooo 2014.
Katy Wolk-Stanley